There's no stigma in a stein of alcohol-free beer, research shows
With Oktoberfest underway, Mintel have released the results of a survey that may give brewers something to think about.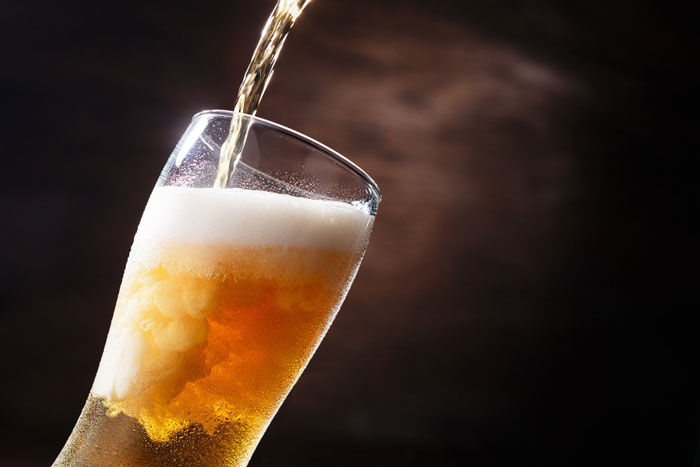 FROM PINT-SIZED TO POWERHOUSE: Low or no alcohol beer is on the up
Once rarely seen and often derided, low or no alcohol beer seems to be entering an amber age.
This is according to research conducted by market researchers Mintel. Sample groups of between 1,000 and 2,000 people surveyed in Germany, Poland, Italy, Spain and France via Lightspeed showed a developing taste for the lighter tipple.
In Germany, where beer is lauded in the annual celebration Oktoberfest, 27 per cent of the respondents thought that low or no alcohol beer is just as good as its full strength counterpart. And with the youth, known, perhaps unfairly, for bibulous hedonism, it seems to be even more popular. Three in ten Germans aged 18-24 agreed that alcohol light or free beer the equal of regular beer. Only 9 per cent said they would be embarrassed to be seen with the softer beverage showing that stigma is certainly evaporating.
The Polish were the most likely to extol the virtues of low or no alcohol beer with 43 per cent saying it tasted just as good as full strength. Italy and Spain were joint second at 34 per cent.
"As health and wellness trends influence alcohol consumption more and more, consumers are being drawn towards moderate beer options and the stigma of drinking low and no alcohol beer is being challenged," said Jonny Forsyth, Global Food & Drink Analyst at Mintel.
"Looking to the future, the global beer market will see even more moderate innovation as Millennials, in particular, seek healthier and less calorific beer options. This goes hand-in-hand with a number of brands working to raise the quality of the product, especially non-alcoholic beers. The German market is producing high quality, non-alcoholic beer and, as a result, it has now become a mainstream option. German beer drinkers may not have a history of moderation, but this is changing."
In France, where 28 per cent thought all beers were created equal, 56 per cent agreed that low or no alcohol beer allows you to stay in control of your drinking.
"Control has become a key watchword for today's younger drinkers. Unlike previous cohorts, their nights out are documented through photos, videos and posts across social media where it is likely to remain for the rest of their lives. Over-drinking is therefore something many seek to avoid," added Mr Forsyth.
The laws of supply and demand
It may scarcely be surprising given this upwards trend in approval, that brewers are straining to punch into the market. China is the most prolific entrepreneur with 29 per cent of beers launched in the nation containing low or no alcohol. By comparison, 12 per cent of Spain's market and 11 per cent of Germany's newly launched beers fell into the same category last year.
"The amount of global innovation of low and no alcohol beer remains very limited, despite plenty of activity in Europe and Asia Pacific. While China leads in non-alcoholic beer innovation, our research indicates that this is because Chinese consumers, in general, prefer less strong beer in terms of ABV, compared to the global market," Mr Forsyth continued. "There is a strong case for further non alcoholic beer growth potential in the Middle Eastern and Asian markets, especially those with a big Muslim population, such as Indonesia."
Full strength and low or no alcohol beer from the same place
When it comes to future product innovation it seems the majority of Germans have full faith in tried-and-trusted brands. According to Mintel research, over half of German consumers (56 per cent) say they would trust their favourite brand to produce a good tasting low/no alcohol version.
Mr Forsyth said: "Our consumer research confirms the importance of brand trust in helping consumers to overcome the significant taste barrier. The success of non-alcoholic beer innovation in Germany offers lessons for what can work in other markets. German non-alcoholic beer producers have vastly improved production techniques, resulting in over half of German non-alcoholic beer drinkers agreeing that non-alcoholic beer tastes as good as a standard alcoholic beer."