Food waste worries more than 75 per cent of Brits, new survey reveals
A survey conducted to mark the start of Zero Waste Week has revealed the extent of Britain's food waste worries.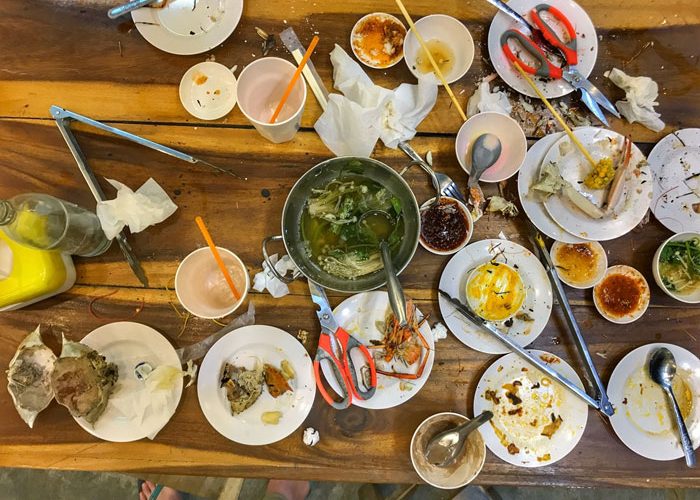 WASTE: Opportunity costs are an economic concept which the researchers reapplied
The poll found 77 per cent of the 2000 adults sampled were either concerned or very concerned about food waste.
Pensioners proved the most troubled by the issue with 85 per cent of those aged 65 and over reporting their concern.
By contrast, less than three-quarters of people aged 25 to 34 reported the same level of worry.
Women were more bothered than men with 79 per cent of women expressing their anxiety, and East England's respondents 12 per cent more concerned than their north eastern counterparts.
The poll was commissioned by Zero Waste Week, an environmental campaign group which celebrates its 10th anniversary this year.
From Tuesday September 4 until Friday September 8, the group aim to raise awareness of food waste and reduce the amount that heads for the landfill.
Its founder Rachelle Strauss said: "It's becoming increasingly clear that the Great British Public is growing more and more concerned by the amount of waste that ends up in landfill or at the bottom of the ocean.
"This year millions of people around the world are coming together to reduce waste through reuse, recycling and repurposing material so that it can be used for as long as possible.
"It's vital that businesses, Governments and citizens come together in a bid to call time on the ticking time-bomb that is household waste."
Dr Karl Williams, Head of the Centre for Waste Management at the University of Central Lancashire, said: "A recent survey has revealed that the vast majority of Brits do care about the amount of waste they produce and what happens to it.
"It's vital that Government and industry work together to give consumers the ability to reuse reduce and recycle the waste they produce."
Chris Murphy, Deputy Chief Executive of the Chartered Institution of Wastes Management, said: "This poll reveals that Brits are becoming increasingly anxious about the amount of waste they throw away.
"We would like to see public concerns over waste translated into decisive action such as less litter, more recycling, and less food waste."