Life threatening bacteria found in New York fish facility
A New York smoked fish company has been ordered to stop selling its products, which were produced in a facility contaminated with Listeria monocytogenes (L. mono), until it can comply with food safety regulations.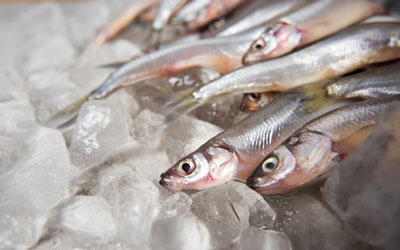 The Smokehouse, located in Mamaroneck, New York, cannot prepare, process, manufacture, pack and/or hold FDA-regulated food products until they demonstrate that their facility processing equipment and sanitation controls are suitable. This injunction was sought by the U.S. Department of Justice on behalf of the U.S. Food and Drug Administration.
L. mono is a pathogenic bacterium that can cause listeriosis, a rare but potentially life-threatening illness. People with compromised immune systems, the elderly, pregnant women and developing fetuses are particularly susceptible to listeriosis.
This is far from the first time the Smokehouse has been in trouble with the authorities. In August 2011, L. mono was found in a sample of its cold-smoked salmon. Additional inspections in 2013 and 2015 found L. mono in the Smokehouse processing facility. During the FDA's most recent visit in April 2017, investigators found widespread L. mono in the facility, including on direct food contact surfaces. The FDA also observed poor sanitation practices including inadequate employee handwashing, improper disinfection practices and a failure to prevent cross-contamination between raw, in-process and finished products.
The FDA, an agency within the U.S. Department of Health and Human Services, protects the public health by assuring the safety, effectiveness, and security of human and veterinary drugs, vaccines, and other biological products for human use, and medical devices. The agency also is responsible for the safety and security of our nation's food supply, cosmetics, dietary supplements, products that give off electronic radiation, and for regulating tobacco products.
Related topics
Related regions