New exciting honey app lifts the lid on jar's true contents
A consumer app is now available to take the guess work out of verifying the honey purchased is true to the variety published on the label and undamaged by heat…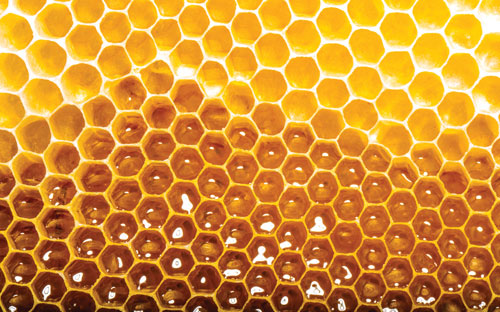 A free, easy to use consumer app is now available to take the guess work out of verifying the honey being purchased is true to the variety published on the label and undamaged by heat.
Airborne Honey, New Zealand's oldest and one of the world's most technically and scientifically advanced honey companies, has developed an online app for consumers to authenticate the variety, quality, origin and parameters of the honey in the jar they have purchasing confirming that it is true to label.
"Airborne is the only honey brand in the world that gives consumers access online and on label to the actual composition of the batch of honey in the jar," says John Smart, Airborne's Sales and Marketing Manager.
"We've built a reputation over a hundred years for selling honey that is true to label and undamaged by heat, and in the absence of any robust honey standards in Australia and New Zealand – and a growing concern internationally over fraudulent labelling and counterfeit honeys – we wanted to ensure consumers could see for themselves that we supply honest, undamaged and fully traceable honey." 
Airborne's TraceMe honey app is a world first and will help consumers frustrated by the barrage of misleading and unsubstantiated label claims and descriptions, particularly for premium priced Manuka. Commercial trademarks such as MGO or UMF are not a New Zealand Government endorsed standard for Manuka honey.
To use TraceMe, consumers can simply scan the QR code on the label with their smart phone, and enter the honey's batch number (in the box on the bottom left) to see for themselves what's in the jar and where it came from. 
Airborne, owned and operated by the founding family since 1910, is a passionate advocate for the introduction of honey variety standards, especially for high priced Manuka or Manuka blended honey, that follow the internationally recognised CODEX system for defining honey types.
"For years, consumers have been fed rash claims about the alleged therapeutic benefits of Manuka honey and so called unique – but unproven – factors, and for years producers have been able to sell honey as Manuka when it is often a blend of different varietals and would never pass the CODEX standards which we follow and would like the industry to adopt as the benchmark," Mr Smart said.
CODEX demands that for a honey to be designated as Manuka, for example, it must have been derived wholly or mainly from that particular source. The CODEX standards for monofloral honeys include identifiers measuring pollen percentage, total pollen, colour, conductivity, glucose, fructose, sucrose, maltose, moisture and HMF range.
"Our position is very clear," Mr Smart says. "Airborne Honey does not subscribe to the UMF or MGO trademarks. We do not select Manuka based on the methylglyoxal (MG) content due to potential toxicity issues and because there is no research that proves any benefit for ingesting honey that contains methylglyoxal.
"We use a fully transparent track and trace system and when we say a jar is Manuka, or one of our other monofloral honeys, we say it with confidence as we measure multiple identifying markers and their ratio to ensure that the honey is consistent with the variety and compliant with the CODEX standard."
Mr Smart said Airborne decided to make a stand for the consumer, recognising it is very difficult to know what to believe let alone verify the variety and quality of the honey in the jar without knowing what to look for.
"We wanted to be true to our brand promise and give consumers reasons to trust us by showing them through TraceMe that what we say on the label is what is in the jar."
With the honey bee seemingly persistently under threat, I fully supports any innovation brought to the honey market.