Grocery inflation drops for seventh month in a row
New data has revealed that grocery price inflation fell to 11 percent in September and is now at its lowest rate since July 2022.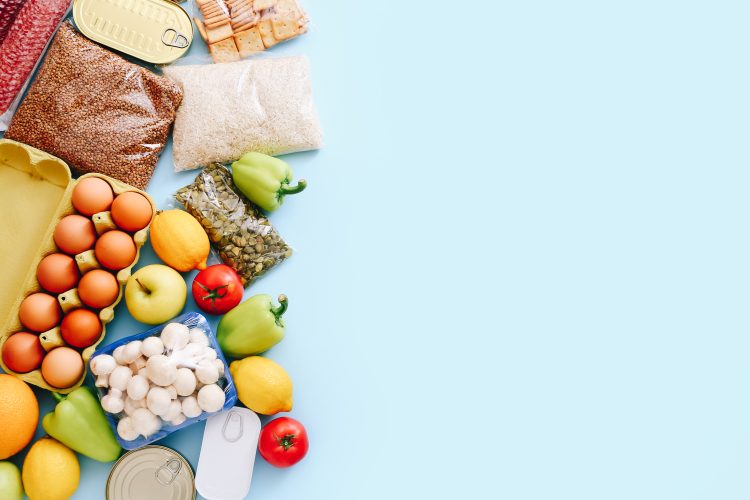 Grocery price inflation has made another drop and during September it dipped to 11 percent, the lowest it has been since July 2022.
With grocery inflation now having fallen for seven months in a row, the Kantar data suggests that although prices remain elevated, the decrease in the cost of essential products may offer consumers hope when it comes to reducing their weekly shopping expenses.
In fact, compared to this time period last year, take-home grocery sales rose by 9.1 percent during September.
"Grocery price inflation is still very high, but shoppers will be relieved to see the rate continuing to fall.  For the first time since last year, the prices of some staple foods are now dropping and that's helping to bring down the wider inflation rate," said Tom Steel, Strategic Insight Director at Kantar.
"Dairy was one of the categories where costs really shot up last autumn but the average price paid for a 250g pack of butter is now 16 pence less than 12 months ago," continued Steel.
Kantar also revealed that a jump in the amount of money spent on offers is also helping to offset the impact of inflation, with Steel explaining: "Supermarkets are looking at all the different ways they can deliver value at the tills and while the emphasis for some time has been on everyday low prices, the retailers are starting to get the deal stickers out again. Spending on promotions made up over a quarter of all sales in the latest 12 week period at 26.5 percent, the highest level since June 2022".
Looking at the UK's leading food retailers, Steel found that Tesco has been driving the increase "with some positive results", as its sales rose by 9.2 percent over the latest 12 weeks, with its market share edging up by 0.4 percentage points to 27.4 percent.
But it wasn't just staple products that had been a hit with consumers, branded promotion sales reached their highest rate since January this year. This aided sales growth in the category, which increased by 7.3 percent across the 12 week period and narrowed the gap with own-label lines, which grew by 10.1 percent.
Cost-of-living driving consumers in supermarkets, not sustainability
"Sunnier weather last month meant the barbecues stayed out of sheds for another few weeks.  Shoppers made the most of the higher than average temperatures, with volume sales of ice cream, burgers and dips shooting up by 27 percent, 19 percent and 10 percent respectively," continued Steel.
Lidl was found to be the fastest growing retailer during September with sales up 15.2 percent.  However, this is the first time that Lidl has led the pack since April 2023, and it now has a market share of 7.6 percent, up 0.5 percentage points year on year. Meanwhile, Aldi's sales were up by 14.9 percent, and its total share of the market is now at 9.9 percent.
Looking at other top retailers, Sainsbury's share grew to 14.8 percent, with its sales increasing by 9.1 percent compared with last year. Meanwhile, Asda and Morrisons now hold 13.7 percent and 8.6 percent of the market.
Finally, Kantar found that Waitrose's total online trips increased year-on-year in September for the first time since December 2021 by 3.1 percent.