Subway makes changes to its senior leadership team
With Subway's President of North America stepping down at the end of the calendar year, the chain has announced who will be taking on the role, along with numerous other leadership changes.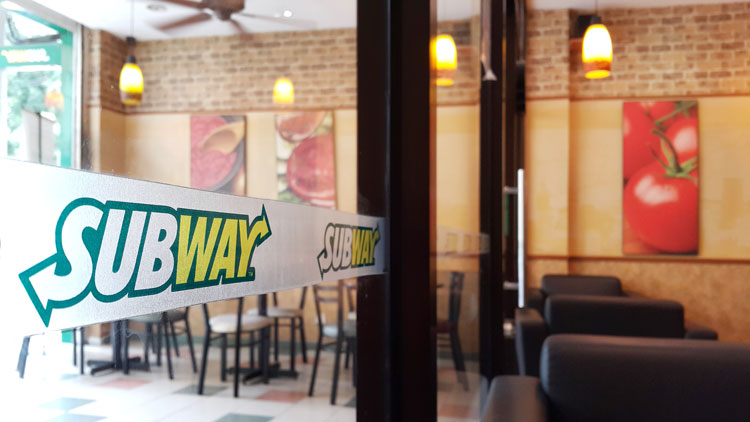 Global fast-food chain Subway has announced that there will be changes to its leadership team.
After 18 years at the company, Subway's President of North America, Trevor Haynes, will be stepping down from the role at the end of the calendar year.
Haynes joined the company in 2006 as Territory Manager in Australia. Since then he held various leadership positions including Chief Business Development Officer and interim CEO.
"Trevor has played a pivotal role in shaping the brand's vision, strengthening our position in the market, and enriching the lives of our guests, franchisees and employees," said John Chidsey, CEO of Subway.
"We're immensely grateful for his numerous contributions to accelerate our brand transformation strategy in North America and know the positive impact of his leadership will continue to shape Subway for many years to come."
Stepping up to the role, Douglas Fry, Country Director of Subway Canada, is set to be Subway's next President of North America, effective from 5 September. The company has said that for the rest of the year, Fry and Haynes will work closely together to ensure a smooth transition, with Haynes in a strategic advisory role.
Fry has been at Subway for two years, with Subway saying that he has already demonstrated "tremendous success in Canada", with the region reportedly continually achieving "record-breaking average unit volumes and positive traffic trends".
Fry has more than 20 years experience in the restaurant and packaged goods sector, previously having leadership roles at McDonald's, Recipe Brands and Kraft Heinz. The brand has said that it is now actively working to identify his successor in Canada.
"Doug's impact in Canada has been nothing short of remarkable, and I'm excited to see him continue building on our growth and progress in North America as he steps into this new role," said Trevor Haynes, President of North America for Subway.
"I was honoured to play a role in selecting Doug as my successor and I'm confident that he will make a meaningful impact on the brand's future."
Announcing further changes, Subway's former Global Chief Marketing Officer, Carrie Walsh, recently transitioned to a new role as President of EMEA. In this role, Walsh is responsible for overseeing all functions across 50 countries and territories with more than 6,200 franchised Subway locations, including operations, finance, marketing and development.
The company's former EMEA President, Mike Kehoe, will be returning to the US as Global Chief Development Officer. This is a new role at Subway that has been created to focus on setting the global strategy for traditional and non-traditional development.
What's more, Subway has promoted Cristina Wells as Senior Vice President of US Marketing. Wells joined the US marketing team in 2021 as Vice President of Strategy and Planning after spending five years with Subway in Canada in both marketing, strategy and operations roles.