Deliveroo launches 'Deliver-pudlian' phonetic menus
Just in time for Eurovision 2023, Deliveroo and Natasha Hamilton launch phonetic 'Deliver-pudlian' menus to help visitors when ordering.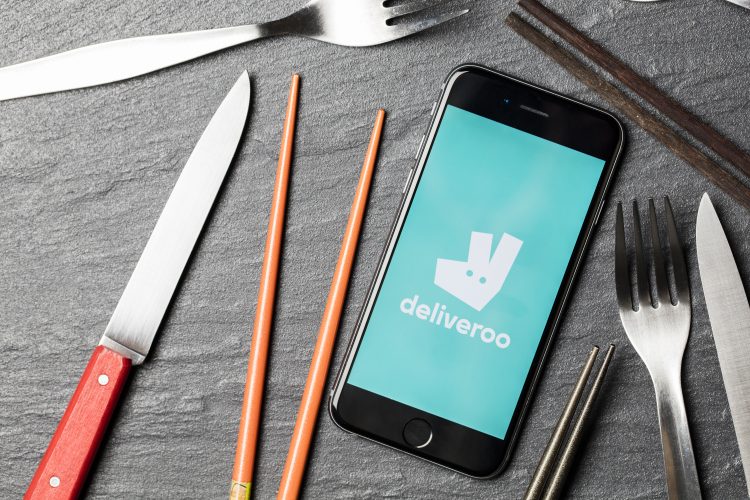 Ahead of Europe's largest song contest, Eurovision, Deliveroo has partnered with celebrity singer Natasha Hamilton and a selection of local Liverpool restaurants to launch 'Deliver-pudlian' menus.
This year Eurovision will be hosted in Liverpool and as a way to help visitors understand the dialect and to celebrate the Scouse accent, the new menus for various restaurants will be phonetically spelt.
According to research, 11 percent of people find the Scouse accent hard to understand. However, other accents in the UK also seem to cause confusion, with 22 percent of people finding the Scottish accent hard to interpret and eight percent claiming the same for the Geordie (Newcastle) accent.
Deliveroo has said that the phonetically spelt menus have been translated with the help of Liverpudlian popstar Natasha Hamilton, and will be launching in five food spots. These include: Big Buns, PICNIC, Renshaw (Nduo Sushi), Spitroast, and Yum Cha.
"As a fellow Liverpudlian, it makes me feel whole again to know that people from all over Europe will be able to enjoy and get a taste of our much-loved Liverpudlian culture, through music and food, thanks to Deliveroo's 'Deliver-pudlian' menus," said Natasha Hamilton, pop-group Atomic Kitten member who is performing at the opening of the song contest.
Visitors will be able to experience the phonetic menus both in-store and on the Deliveroo app and website from Wednesday 3rd May to Saturday 13th May.
Commenting on the new phonetic menus, Aisha Jefferson at Deliveroo said: "Home to some of the world's best comedians, Liverpudlians have a wicked sense of humour and so do our local restaurants who jumped at the chance to launch the 'Deliver-pudlian' menus.
"For the 29 percent of Brits who will tune into the song contest at home with their favourite local takeaway, we've translated the in-app menus too so that customers can test their Liverpudlian lingo skills at home."
Sharing his thoughts on the initiative, Luci Mckeown from PICNIC restaurant said: "With thousands of people descending on our city in May, we wanted to give all our new customers a HUGE Liverpudlian welcome by translating our menus to help them learn the lingo while they're here!
"Whether you are ordering in the restaurant or via the Deliveroo app, we want to hear visitors' best pronunciation of our "a-loo-mee buh-reet-ews' and 'proh-peh salts an' pe-ppah ships'…"