Kellogg donates $75,000 to Nourishing Neighbors Initiative
In a bid to tackle food insecurity, Kellogg Co has donated to Albertsons Companies' initiative to help with the hunger-relief efforts of food banks, pantries and charities.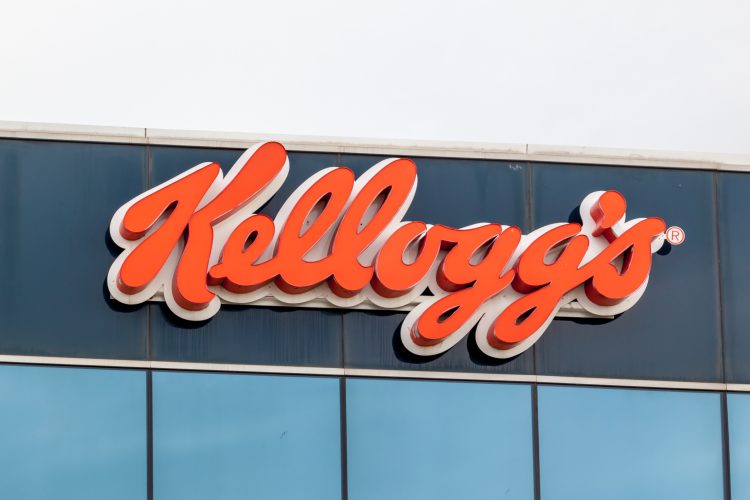 Kellogg Company has donated $75,000 to Albertsons Companies Foundation's Nourishing Neighbors Initiative, a scheme that supports hunger-relief efforts of food banks, pantries and charities in communities.
As part of Albertsons Companies "Feed the Love" promotional campaign, the money will reportedly allow approximately 300,000 meals to be given to those in need.
"Kellogg's customers are some of our strongest allies in our efforts to create better days for those facing hunger," said Michael Ross, Customer Team Lead, Kellogg Company.
"We aspire for a world with zero hunger and that can only happen when we work together."
Food security currently exists in every county in the US and is something that Feeding America says affects more than 34 million people.
Feeding America calls for industry action with food bank usage up
As a result of food insecurity, in 2021, a reported 53 million Americans utilised food banks, suggesting support is needed to help those struggling.
"Albertsons Cos. and Kellogg share the belief that everyone, especially children, should have access to nutritious food every day," noted Christy Duncan Anderson, President and Executive Director, Albertsons Cos. Foundation.
"We're proud to be one of the largest contributors to food banks and hunger-relief programs in the neighborhoods we serve, and we're able to do this because of our generous customers like Kellogg Company."