Top 20 US cities revealed for coffee lovers
Get your coffee cups ready because WalletHub has released its report on 2022's Best Coffee Cities in the US. Find out the results here…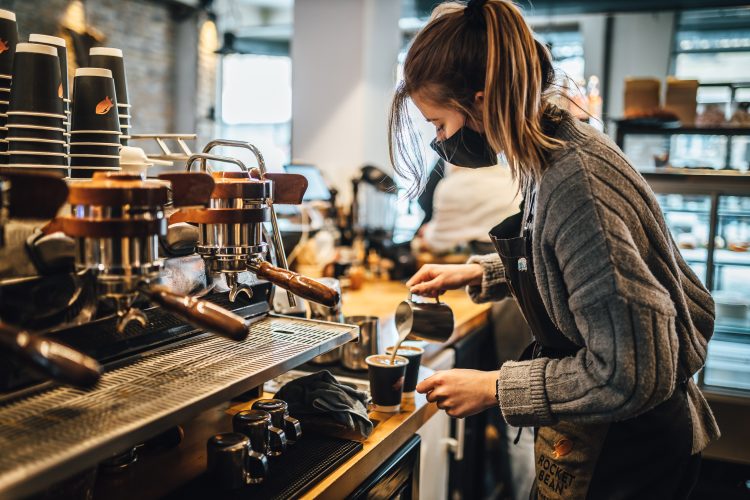 As coffee consumption in the US has risen by 14 percent from January 2021, coffee manufacturers and retailers have been battling it out for a share of an ever-growing market.
Whether black or milky, hot or iced, the statistics don't lie: from East Coast to West, Great Lakes to Deep South, Americans love their coffee. But which cities are the best places to find a coffee in the US? 
To find out, WalletHub examined several metrics and came up with the Top 20 US cities to grab a cup of coffee. 
The best cities for coffee lovers
The financial advisory service ranked San Francisco as being the best city for coffee lovers, followed by Seattle and Orlando. California appears five times in the top 20, perhaps down to the sheer number of coffee retailers in the state.
In fact, according to WalletHub, California boasts the most coffeeshops, coffee houses and cafes (per square root of population) at 0.4497. This is in stark contrast Laredo, the city in the US with the least coffee vendors at 0.0607.
WalletHub compared the largest cities across 12 key indicators of a strong coffee culture. The data used to compile the list has been taken from coffee shops, coffee houses and cafés per capita to the average price per coffee.
Cities that also ranked highly included Portland at fifth, Pittsburgh at seventh and Miami at eighth. Portland was recorded to have the most coffee and tea manufacturers (per square root of population) with 0.0216, 43.2 times more than Riverside and San Bernardino in California, the cities with the fewest at 0.0005.
Bean counting
It's not just the amount of coffee retailers that California ranks highly for, but coffee spend too. In fact, families were recorded by WalletHub to spend an average of $229.62 each year on coffee in Fremont – a significant 3.5 times higher than in Hialeah, Florida, which had the lowest average annual spend on coffee at $65.06.
When it comes to the price of coffee, Miami and Hialeah have the lowest average price per pack at $3.41, according to the financial advisory service. This is 2.4 times lower than the country's most expensive pack in Honolulu, retailing at an average price of $8.11.
With National Coffee Day approaching and the knowledge that 66 percent of Americans drink coffee every day, are we in the midst of a golden age for coffee in the US?
Do you agree with the list? Comment below to tell us your favourite US city for coffee.
Related topics
Related organisations
Related regions