Who will be crowned world's best steak?
Flash fried, grass-fed, or full of chocolate – however you like your steak, we're only a few weeks away from finding out whose steak is the world's best as the World Steak Challenge returns.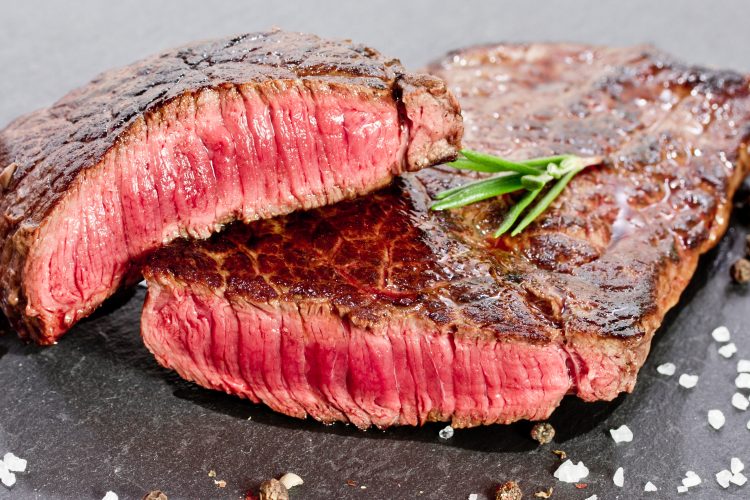 Steak producers are under pressure as the World Steak Challenge returns this September 27-28, a competition which puts the very best cuts of beef to the test.
Now in its eighth year, the competition showcases the top steak producers and suppliers from around the globe, competing in three categories of fillet, rib eye and sirloin. With more entries than ever before from 20 different countries worldwide, the 'steaks' are high.
Finnish Ayrshire sirloin from JN Meat International has been able to declare "we are the champions" for the last three years on the trot. Fed up to 500g of chocolate each day, the JN Meat steak was praised by judges for its sweet and tender taste. With previous winners including steak farmers, cattle farmers and ranchers, beef processors, brands and wholesalers, this global competition provides an opportunity to highlight product quality on a global scale.
This year the awards will be held in Dublin, an ideal setting after Ireland's success in winning a record-breaking 46 golds at last year's event.
The World Steak Challenge is judged blind by a panel of 60+ independent experts including Keith Fisher, fourth generation butcher and Chief Executive of the Institute of Meat, Richie Wilson, well-known TV chef and Executive chef of FIRE Steakhouse and Ioannis Grammenos, Executive chef and Meatologist of Heliot Steak House in London.
Each steak is judged on its own merits against the internationally agreed criteria and the technical testing covers raw and cooked. The steaks that achieve the highest gold medal scores in the technical element then enter the second stage of judging. The scores awarded at this stage for each steak are added to the total from stage one to reach an overall score. The steak with the highest total score is then awarded the title of World's Best Steak and its producer World's Best Steak Producer.
Who will win this prestigious accolade for 2022 and be able to rightfully described their product as a kind of magic steak? We'll just have to wait and see…
Friday challenge for readers – can you identify the artist/band hidden in the news story? Comment below if you think you have the answer.
Related topics
Related organisations
Related people