Average grocery bill could rise by £380
As prices continue to rise, shoppers could be mitigating higher grocery bills by opting for own-branded products over branded items, according to the latest market research.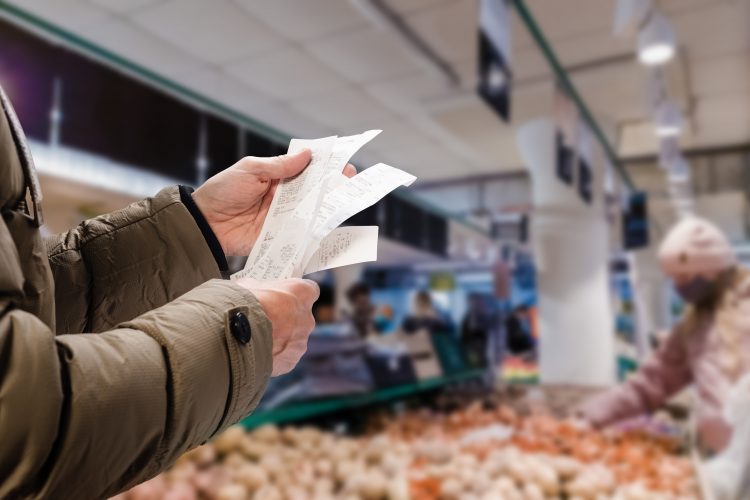 Shoppers are seeing their supermarket bills climbing every month
The average annual grocery bill is on course to rise by £380, as consumers continue to feel the pinch of some of the highest inflation levels many have seen in their lifetime.
The figure has emerged from new research by Kantar, and is £100 more than the research firm reported in April 2022.
Kantar reports that like-for-like grocery prices have risen by 8.3 percent over the past month, which is an increase of 1.3 percent since May 2022 – and according to Kantar, the highest level since April 2009.
Supermarket sales in general are down 1.9 percent in the 12 weeks to June 12 2022, though Kantar confirms this is the best performance for the sector since October 2021. Aldi continued to gain market share, as did Lidl, which was the fastest growing grocer in that 12-week period with 9.5 percent growth.
Tesco remained the largest supermarket by market share, with Sainsbury's and Asda following in second and third. Online retailer Ocado outperformed the market trend by holding onto its 1.8 percent share.
Analysis from Kantar has also suggested that consumers are taking steps to mitigate the rising food costs. Sales of branded items have fell by one percent, while own-branded (and usually cheaper) items increased by 2.9 percent. In total, own-label lines grew by 12 percent.
Supermarket footfall also increased by 3.4 percent over the last four weeks, while online sales fell to its lowest market share since May 2020 at 12 percent. Kantar has suggested that this data could represent consumers looking to save on delivery costs, though a normalisation following the pandemic has also been cited as a possible cause for the shift.
There is positive news for the UK grocery sector during May and June however. During the Platinum Jubilee celebration, sales were £87 million higher than the usual average for that time of year. Alcohol sales were up one third, while the official Jubilee pudding prompted sales of lemon curd, Swiss roll and  fresh cream all up on the average.
Related topics
Related organisations
Related regions