Is the hospitality industry doing enough for employees' mental wellbeing?
A new study reveals the increasing issues surrounding employees' wellness in the UK's hospitality industry, with 100 percent of survey respondents stating that they don't receive enough support.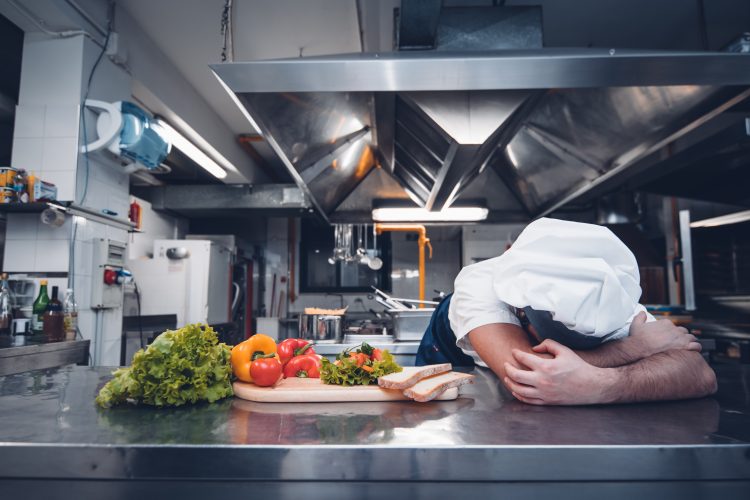 Hospitality is a notoriously stressful industry, but are employers doing enough to support their employees?
A new report has revealed some damning statistics around mental health within the hospitality industry, including the fact that one in five UK employees working in the industry are worried that raising mental health concerns could negatively impact their position within the company.
The Employee Mental Health and Remote Working report – conducted by virtual events and in-person team building company Wildgoose – comes following recent calls from the Bristol Food Union that lack of progression, low pay and unsocial hours is having a detrimental impact on the hospitality industry's ability to retain staff, particularly female employees. 
Throughout the UK, almost two-thirds of hospitality employees have felt their mental health at work worsen over the last year compared to the previous, according to the report.
The study, focusing on employee mental health throughout various industries in the UK, says that employers have struggled to adapt their mental health support processes following the increased pressure and stress on hospitality workers since the pandemic. In addition to this, 16 percent of hospitality workers state that excessive stress from the company creates poor mental health, whilst 12 percent agree that the company workload and their work/life balance creates poor mental health.
100 percent of employee respondents from this sector surveyed agree that they don't receive enough support, and only 32 percent of employees within this industry feel comfortable raising mental health concerns.
"It's essential that employers communicate with their staff, finding out how they would like to be supported," said Wildgoose managing director Jonny Edser. "Perhaps they'd appreciate more regular workload reviews, weekly face-to-face meetings, or even the creation of better mental health policies. The most important aspect is that employees feel comfortable and safe to discuss any concerns."
"Hospitality can often be a very stressful industry to work in. But if you add the pandemic, the closures, the massive debt most businesses are carrying, the job losses and the rising costs, you'll find that many of us are dealing with mental health issues caused by this additional stress," said Sheila Gaughan, Director of Gr8NiteOut, about the findings of the study.
"Our situations will remain unchanged for a long time to come and our mental health will be affected. We need to ensure that our staff and ourselves get the help and support we need before we burn out. Hospitality has lost so many good people, so we owe it to those who remain to look after them, physically and mentally."