Transatlantic shellfish trade to resume for first time since 2011
The European Union and the United States have agreed to resume trade in mussels, clams and oysters from the end of February after it was halted more than a decade ago.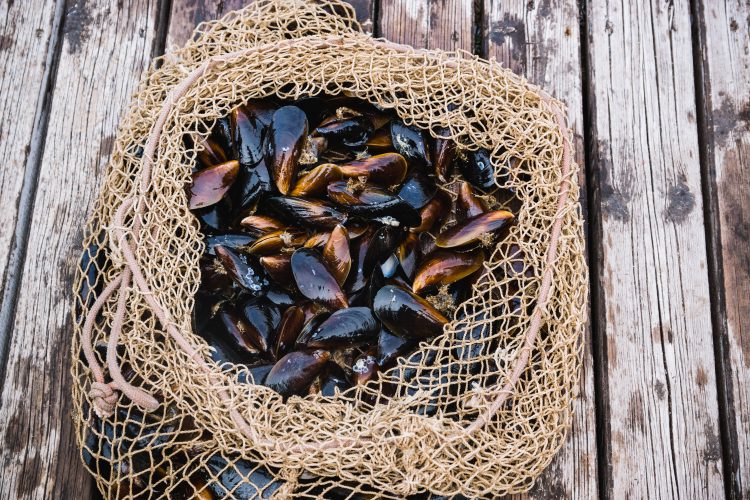 Mussels are just one variety of shellfish included in the new agreement
The United States and European Union (EU) concluded negotiations to allow for the resumption of bilateral trade in bivalve molluscan shellfish this week. 
For the first time since 2011, US producers are eligible to export live, raw and processed bivalve molluscan shellfish to the EU, including oysters, clams, mussels, and whole or roe-on scallops. EU producers in Spain and the Netherlands are also now eligible to export live and raw bivalve molluscan shellfish to the United States.
"[The announcement] represents a positive step in the trade relationship between the United States and EU," said US Trade Ambassador Katherine Tai.
"The Biden-Harris Administration is committed to both addressing trade barriers and building new opportunities for US producers, and we will continue to work to strengthen the US-EU trade relationship."
Because of differing regulatory standards, trade in live, raw and processed bivalve molluscan shellfish had been banned between the two regions since 2011. But from this year, Spain and the Netherlands will be allowed to export chilled or frozen shellfish such as mussels, clams, oysters and scallops to the US, whilst the states of Massachusetts and Washington can do the same to the EU.
"This announcement demonstrates an exciting opportunity for US seafood producers to deliver world-leading products to consumers in the EU and furthers the US Department of Agriculture's mission to provide US stakeholders opportunities to better compete in the global marketplace," said Secretary of Agriculture, Tom Vilsack.
"US seafood producers, including many family-owned businesses, are internationally recognised for exporting safe, sustainable and wholesome seafood—a valuable commodity in the global market," added US Secretary of Commerce Gina M. Raimondo. 
"The resumption of US – EU trade in key shellfish products like oysters, clams, mussels, and scallops highlights the competitiveness of our fishery resources".