Retailer Giant Foods announces scheme to support Feeding America
The grocery chain is giving shoppers the chance to round up their shopping bill to the nearest dollar to help support the non-profit, which helps feed Americans struggling with food insecurity across the US.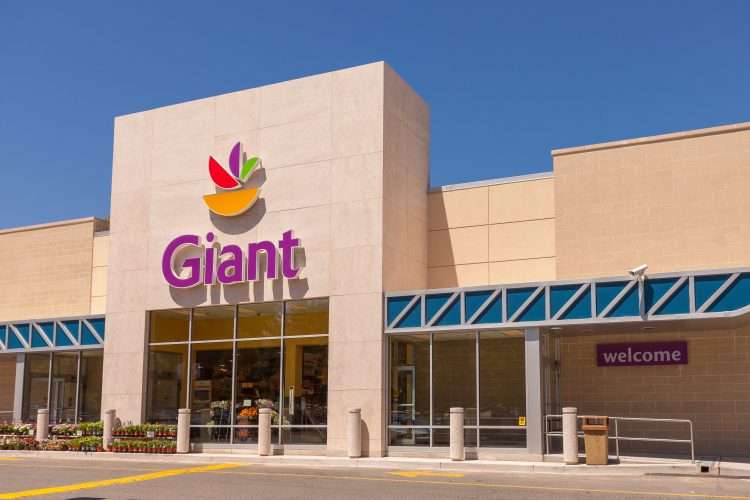 Washington, DC regional grocery chain Giant Food is once again running its annual "Lend a Hand for Hunger" campaign to benefit five Feeding America food banks – Capital Area Food Bank, Maryland Food Bank, Food Bank of Delaware, Fredericksburg Regional Food Bank and Blue Ridge Area Food Bank.
The campaign, running from October 29 to November 25 in all 164 Giant stores, provides customers an opportunity to support their neighbours by rounding up their change to the nearest dollar amount or selecting a donation amount of $1, $3 or $5 during checkout. Giant Food will also donate 6,000 Nature's Promise turkeys to the food banks that will assist in feeding over 72,000 individuals across its communities this holiday season.
"Helping those in need within our communities is a longstanding commitment at Giant and each year we look forward to this program to support our food bank partners and our neighbours they serve," said Ira Kress, President of Giant Food.
"We are continuously impressed and grateful for the generous support of our customers during this program that allows us to make a greater impact, especially at a time when it is so essential."
Since 2011, Giant says it has donated 46,000 turkeys to its local Feeding America food banks to help alleviate hunger for families and individuals in the region during the holiday season. The firm has also been recognised as one of Feeding America's Mission Partners this year as a result of its support during Feeding America's 2021 fiscal year. Feeding America Mission Partners are recognised for their support of the non-profit, which helps feed Americans facing food insecurity all over the country through food banks and other schemes.