Less than half of Brits can identify a B vitamin claims survey
A recent survey has revealed a significant lack of knowledge among consumers around B vitamins, which are important to regulate energy and hormone levels, among other things.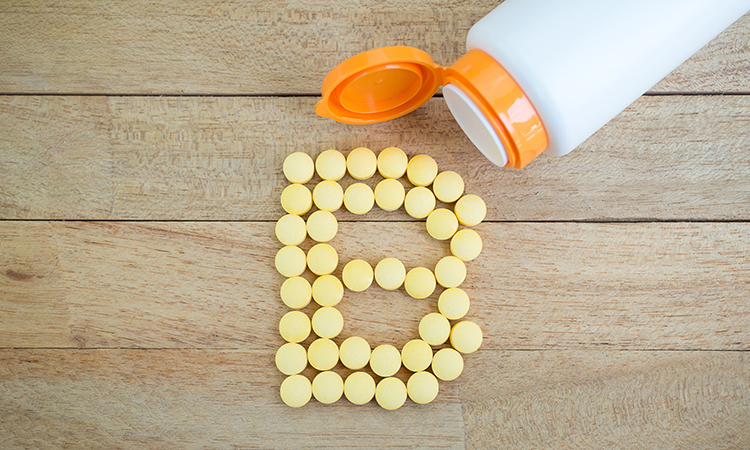 One in five Brits believe that B vitamins come from sunlight and nearly half can't identify what a B vitamin actually is.
That's according to a survey commissioned by Vitabiotics, one of the UK's biggest vitamin companies, which also found fewer than one in 10 people know how many types of B vitamins there are.
The figures have been released as more people across the UK are looking at ways to stay healthy and improve their overall wellbeing due to time indoors, but also to raise awareness of B vitamins as more Brits turn to a vegetarian, plant-based or vegan diet.
The best sources of B vitamins are often found in meat, eggs and dairy products, therefore many of those following a vegan or vegetarian diet may not be getting enough of these important vitamins, in particular B12 (Cobalamin).
Unlike the better-known vitamin C, vitamin B is not actually a single nutrient but a group of eight water-soluble vitamins: B1 (Thiamin), B2 (Riboflavin), B3 (Niacin), B5 (Pantothenic Acid), B6 (Pyridoxine), B7 (Biotin), B9 (Folic Acid) and B12 (Cobalamin).
B vitamins are commonly found in a range of foods, including meat, eggs and dairy as well as legumes, such as chickpeas and lentils, and leafy green vegetables. However, the survey found that 20 percent of people believe that B vitamins can be sourced from sunlight (a natural source of vitamin D) with one in four 18-24-year-olds polled also holding that belief. Twenty-three percent of the population also think they are found in turmeric (a source of vitamin C). Almost a third (30 percent) are not sure altogether.
"It's clear from our findings, that the majority of Brits are less aware of B vitamins and the role each one plays in maintaining a healthy body than other better-known vitamins," said a spokesperson from Vitabiotics.
"It's not surprising given the more complicated array of B vitamins, the fact Vitamin C and D are so well known and have had a huge amount of media attention on them; particularly over the last 12 months.
"But we believe that more education around this essential vitamin group is important, for example the vital role of folic acid before conception and in early pregnancy.
"Getting a balanced source of B vitamins is necessary for everyday functions from our energy levels, hormone regulation and the quality of our hair and skin.
"And at a time where people are thinking so much about their health and wellbeing, with more following vegetarian and vegan diets, it's vital they know the right amount of B vitamins required in a balanced diet and what sources these can be found in."
"I'm not surprised about the survey results," said registered nutritionist Alice Godfrey, commenting on the survey results.
"In my experience, people know a bit about Vitamins C, D and iron but not much more.  Learning about all the vitamins and minerals is hard work.
"People often like to inform themselves about healthy foods or a balanced diet but beyond that, who has the time to be studying the individual nutrients? 
"People who avoid meat, and the increased numbers of vegans, are beginning to know more about Vitamin B12 as it's quite widely talked about that B12 is only available in animal products and that vegans will need a B12 supplement. There are foods that are fortified with B12 but most are highly processed," she said.
"Taking good quality B vitamin supplements can help fill the gap here and increase energy levels as well as support the nervous system and mental health."