Verifying organic produce
A European project is leading the way in strengthening consumer trust in organic, with the creation of an intuitive system that will see better transparency within organic supply chains.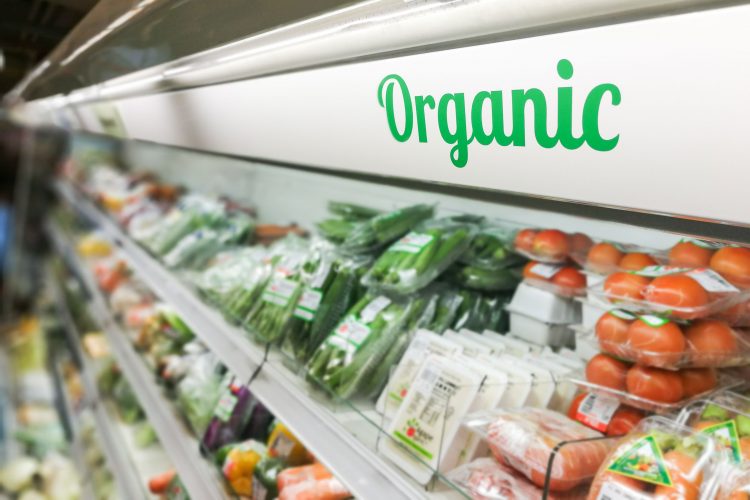 Interest and demand for organic food is growing in many parts of the world. This trend appears to be driven by the claims of organic production and has led to a reduction in negative environmental impact and improved sustainability.
Additionally, the COVID-19 pandemic seems to have had a big impact on citizens wanting heathier food options. Demand for organic produce is clearly on the up which is great news for organic farmers, but what happens when demand exceeds supply? Usually, the result is shortages and/or big price increases. It also provides opportunity for those who want to cheat and sell conventional produce as organic.
With modern, complex supply chains, it can often be difficult to know where exactly produce comes from – and, unfortunately, some underhanded folks can exploit this. Laboratory testing to differentiate organic from conventional is also a very difficult task. Asides from profiling for pesticides or fertilisers, laboratory 'organic checks' is near impossible.
How do we verify organic produce?
An innovation projected funded by the European Institute of Innovation and Technology-Food (EIT-food) may have developed an answer to organic verification challenges.
As part of this, an international team, led by the Institute for Global Food Security at Queen's University Belfast, mapped and digitised two organic supply chains – one for red meat and the other for fresh produce. Experts from Cambridge University, Siemens, ABP and Colruyt worked closely together to achieve this ground breaking work. By creating a digital twin of key elements in the chain, they were able to gain a better overview of the supply chain – a useful tool for retailers. This kind of approach also empowers consumers, letting them gain insight into where their food originates from.
On the measurement science side, the Institute for Global Food Security researchers teamed up with experts from the Fraunhofer Institute to look at innovative ways to determine if meat and fresh produce from organic and conventional systems could be distinguished using 'food fingerprinting technology'. The results are impressive; using very rapid forms of mass spectrometry has shown much promise, with success rates of between 90 and 100 percent separation achieved. The team is also working hard on using a portable handheld instrument to carry out the same method; results from this will be ready by the end of the year.
Another important part of the project is engagement with key stakeholders and consumers in the organic sector. A range of meetings and workshops have been held to engage and discuss the findings of this research. Early results from a large scale European-wide survey has shown that by introducing traceability technology into the organic food chain, consumer confidence increases. Not only do they consider it safer and less subjective to fraud, but they are willing to pay a premium for these assurances. The consumer and stakeholder work has been developed by a multidisciplinary team of experts from across European universities, including University of Hohenheim, University of Turin, and Queen's University Belfast.
The results of this project will bring about a paradigm shift, showing that organic supply chains can become more transparent via the use of innovative digital techniques and cutting-edge science.