Lawsuit challenges USDA's labelling of GMO foods as "bioegineered"
The Center for Food Safety (CFS) claimed that the new labelling rules will not only confuse Americans, but will result in a lack of transparency and clarity.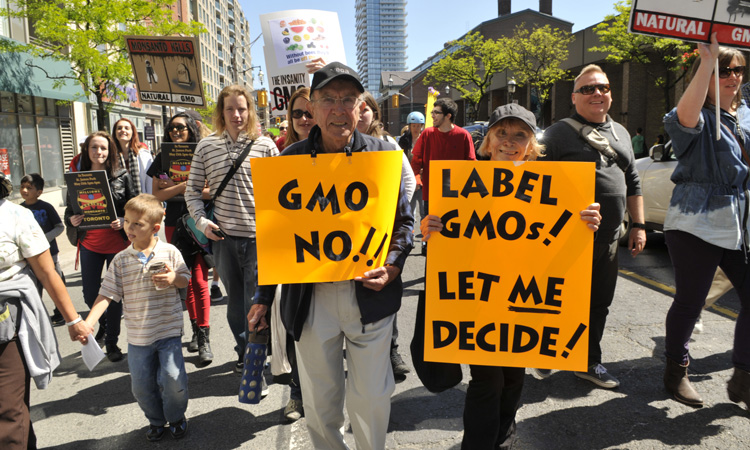 The Center for Food Safety (CFS) has filed a lawsuit in federal court against the Trump Administration's Department of Agriculture (USDA) challenging rules on labelling genetically engineered (GE) or GMO foods as "bioengineered foods."
CFS stated that the final regulations, issued in 2019, include provisions which will leave the majority of GMO derived foods unlabelled; discriminate against tens of millions of Americans; prohibit the use of the widely known terms "GMO" and "GE"; and prohibit retailers from providing more information to consumers.
CFS is representing a coalition of food labelling non-profits and retailers, including the Natural Grocers, operating 157 stores in 20 states, and Puget Consumers Co-op, one of America's largest community-owned food market.
"This case is about ensuring meaningful food labelling, the public's right to know how their food is produced, and retailers' rights to provide it to them," said George Kimbrell, CFS Legal Director and counsel in the case. "The American public successfully won GE food labelling after more than a two-decade fight, but the Trump rules fall far short of what consumers reasonably expect and the law requires."
CFS's lawsuit challenged USDA's allowance of electronic or digital disclosure on packaging, also known as "QR code" or "smartphone" labelling, without requiring additional on-package labelling. CFS argued that USDA allowed this despite Congress requiring the agency to first study whether digital disclosure would provide meaningful information to consumers – which reportedly produced negative results. 
"Requiring a smartphone discriminates against at least 20 percent of the American adult population – primarily poor, elderly, rural, and minority populations – who have lower percentages of smartphone ownership, or live in areas in which grocery stores do not have internet bandwidth," said Caroline Gordon of Rural Vermont, a plaintiff in the case.
CFS also challenged USDA's labelling language restrictions. When on-package text is used, the rules limit it to only "bioengineered," despite the law allowing use of similar terms. But for 25 years, every aspect of the issue – science, policy, and marketplace – has used genetically engineered (GE) or genetically modified (GMO), CFS highlighted in the case.   
"Retailers and shoppers have relied on the term GMO for more than a decade to identify and avoid GMO foods," said Mark Squire, co-founder of Good Earth Natural Foods, a plaintiff. "Banning the use of this term and replacing it with a term nobody has ever heard of is misleading and will create massive confusion in the marketplace."
"At Natural Grocers, we believe in meaningful transparency. This means providing our shoppers with the information they deserve and demand about foods produced with genetic engineering," commented Alan Lewis, Vice President Advocacy & Governmental Affairs of Natural Grocers, a plaintiff. "Our rights and those of our customers are damaged by the USDA's unlawful bioengineered labelling rule."
Third, the case challenged USDA's restriction on which foods are covered and require disclosure, arguing that the final rule excluded "highly refined" products, unless the GE material was "detectable."
"A disclosure law that exempts 70 percent of the foods it is supposed to disclose is not a meaningful disclosure law: it is a fraud and allows producers to keep their GMO ingredients secret," argued Tara Cook Littman of Citizens for GMO Labeling, a plaintiff.
CFS also claimed that the rules restrict retailers and producers from voluntarily providing more meaningful information to consumers, such as using the terms GE and GMO.
The lawsuit seeked to have the court declare the regulations unlawful and nullify them, and then return the issue to USDA with orders to fix the unlawful portions of the rules. In response, a USDA spokesperson said: "We have no comment due to pending litigation."