40 percent of leading food giants now have dedicated plant-based teams
The FAIRR Initiative, a collaborative investor network, has revealed that almost half of the world's largest food retailers and manufacturers now have teams dedicated to plant-based foods, with Tesco and Unilever ranking top.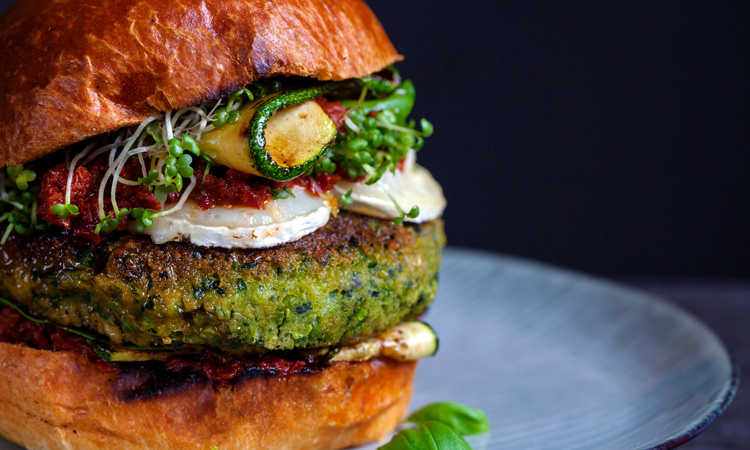 A four-year investor engagement with 25 giant food retailers and manufacturers, led by the FAIRR investor network, has found that two in five global food giants now have dedicated teams to develop and sell plant-based alternatives to meat and dairy; with Tesco and Unilever ranked top.
Tesco and Unilever were praised by investors for their commitment to shifting food portfolios to more sustainable protein sources, demonstrating board-level support for a climate-aligned protein transition and completing a climate 'scenario analysis' on their commodity supply chains. In total, seven of 15 retailers now sell, or plan to sell plant-based meat alternatives 'on the meat aisle'.
Other praises highlighted in the report include:
Kroger, Coles, Marks & Spencer, Sainsbury's and Tesco all have dedicated human resources focused on plant-based product development
Half of the engaged manufacturers (Conagra Brands, Kerry Group, Nestle, Saputo, Unilever) said they have dedicated individuals or teams focused on alternative protein development, such as new product development or new protein sources
10 percent of all Nestlé's R&D employees are now dedicated solely to the development of plant-based products, while Unilever has invested $94 million in a new innovation centre housing 500 employees with a focus on plant-based innovation for brands like Knorr and Hellmann's.
Investors also welcomed a 57 percent increase from 2019 to 2020 in food companies with Scope 3 emissions targets including emissions from animal agriculture.
The data comes from the new online Sustainable Proteins Hub for investors, and 'Appetite for Disruption: A Second Serving' report, launched by the FAIRR Investor Network. Since it began in 2016, FAIRR's Sustainable Proteins Engagement has grown ten-fold to include 88 investors, managing over $13 trillion in assets in 2020.
The coalition aims to encourage 25 global food retailers (15) and manufacturers (10) – including Nestle, M&S, Sainsbury's, Carrefour, Costco, Amazon and Walmart – to diversify their protein sources to drive growth and reduce risk in a post-COVID, resource-constrained world.
The report highlighted new research showing that over $1.1 billion of venture investment has flowed into alternative proteins in the first half of 2020, more than doubling last year's total investment ($534 million).
"The company data published today is hard evidence that big food brands are vying for their slice of the plant-based pie. They are drastically scaling-up and skilling-up their capacity to research and develop plant-based alternatives to meat and dairy. Tangible goals for a protein transition are being put in place," said Jeremy Coller, Founder of the FAIRR Initiative and Chief Investment Officer at Coller Capital.
"The post-COVID landscape has made 2020 a watershed year for the sustainable protein market: the sector has attracted double the investment of last year in just six months. This engagement shows which food companies are putting in place the infrastructure and innovation to benefit from this seismic shift in the ways we shop and eat; and those that will lose out. Investors are watching closely." 
Hanneke Faber, President, Foods & Refreshment, Unilever, commented: "We're delighted to be recognised as the leading food manufacturer in FAIRR's report on companies shifting to more sustainable protein sources. We are very supportive of the work FAIRR is doing to advocate for increased investment in this area. With half a billion Unilever products consumed every day, we have a responsibility and an opportunity to help transition towards a food system that is more resilient and more sustainable. Our ambition is to make it easier for people to eat more plant-based foods that are good for us, good for the planet and, of course, delicious at the same time."
Related organisations
Related people