European bottled water industry joins glass recycling initiative
The European Federation of Bottled Waters has joined the Close the Glass Loop inaitive alongside EXPRA, FERVER, UNESDA, MWE, EuroCities, SpiritsEurope, ACR+, CEEV and FEVE as founding partners at the European level.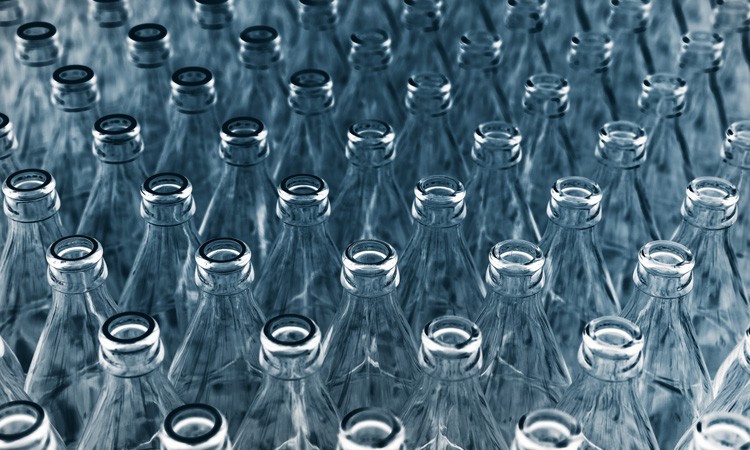 The European Federation of Bottled Waters (EFBW) – representing the European natural mineral and spring water producers – has joined "Close the Glass Loop" – the industry stewardship programme for glass packaging initiated by the European Container Glass Federation (FEVE).
The platform has the objective to achieve a post-consumer glass container collection target of 90 percent, and to ensure that this is recycled into the container glass production loop to come back as a new packaging. "We are proud to be joining the Close the Glass Loop platform. Natural mineral waters packed in glass are an important component of our members' offer to European consumers, especially in the HORECA sector," said Patricia Fosselard, EFBW Secretary General.
"For decades, natural mineral and spring water producers have led the way, protecting their sources and carefully packaging their product so that it reaches consumers as nature intended. The packaging used by the industry is fully recyclable and already achieves high recycling rate (76 percent for glass). Producers are committed to further improve their environmental performance. We believe that it is crucial that every bottle is collected, recycled, and given a second life. That's why we support the Close the Glass Loop pledge to achieve a 90 percent collection target," she continued.
The mission of the platform is to gather the container glass circular economy value chain under a multi-stakeholder European programme with national, regional and local roots. The platform will be officially launched on 30 June 2020.
EFBW national trade associations and member companies will cooperate with the national glass value chains across Europe to raise awareness about the endless recycling characteristics of glass and encourage more efforts in collection and recycling at different levels.
"Glass and water have so many commonalities: sourced by nature, inherent components of the European cultural heritage, symbols of the European Circular Economy," said Adeline Farrelly, FEVE Secretary General. "We are keen to collaborate with the European natural mineral water industry and look forward to working with EFBW to engage consumers, retailers and the hospitality sector to recycle more glass bottles in the best way possible."