No quick return to 'normal' food habits after COVID-19, survey suggests
A consumer survey, conducted by Leatherhead Food Research, has revealed that the majority of UK consumers have changed their food and drink shopping habits following the COVID-19 outbreak, some of which will continue beyond the pandemic.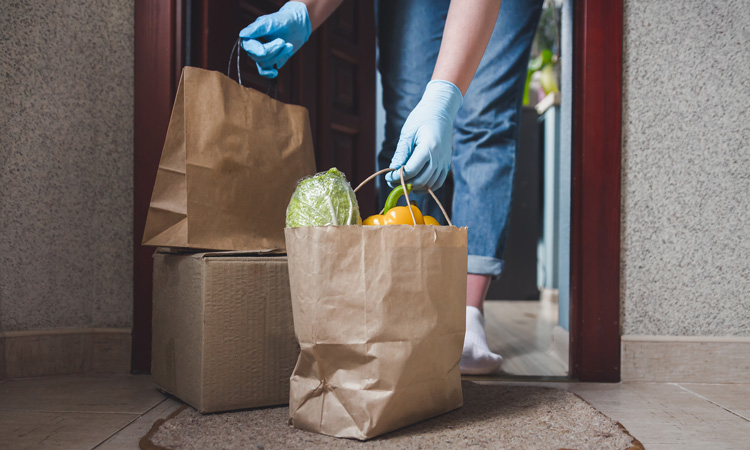 Most UK consumers (94 percent) have changed the way they shop for food and drink following the COVID-19 outbreak, according to a survey of 1,706 people conducted by Leatherhead Food Research.
Reported changes included shopping less frequently but buying more per shop (56 percent), planning meals to shop for the week ahead (37 percent), supporting local shops more than in the past (36 percent), shopping for vulnerable people (29 percent) and buying more groceries online (28 percent).
When asked if they would maintain new habits when the lockdown officially ends, 42 percent said they would continue supporting local shops and 36 percent noted that they plan to continue with occasional 'big shops' instead of visiting stores several times a week.
Many respondents (62 percent) also reported a change in cooking habits. More than a third (36 percent) said they have been cooking from scratch more often than before and 35 percent stated they have been doing more baking.
This trend was most pronounced in the 16-35 age group: 45 percent said they have used the lockdown as an opportunity to do more baking and 36 percent are reportedly experimenting with recipes and cooking techniques that they didn't have time to try before.
Attitudes to food hygiene have also changed for 78 percent of respondents. Over half (64 percent) said they are now more careful about washing hands and cleaning surfaces after handling and unpacking food from shops. More than a third (37 percent) said they believe that everyone should now use hand sanitiser when entering a shop where food is sold, and 40 percent are trying to be more careful about washing unpackaged fruit and vegetables than they were before.
When the lockdown ends, 34 percent of over 65s said they quickly want things to return to normal, versus 27 percent of the general population and 20 percent of 16-35s. However, all age groups were said to be unanimous in saying that what they have missed most during lockdown is socialising over a meal or drink.
Emma Gubisch, Head of Consumer Science at Leatherhead, said that as the UK emerges from lockdown, it will be important for the sector to adapt as consumer habits, preferences and expectations evolve.
"The food and beverage sector is likely to experience a nuanced shift to a 'new normal'," she said. "Much will depend on how the COVID-19 crisis unfolds from here. If there is a second spike in cases, we can expect a heightened awareness of hygiene to remain. But it will be interesting to see if the 16-35 age group can maintain its new-found love of cooking once children are back in school and more people return to their usual place of work. These are challenging and volatile times, but food and beverage brands that can pivot to help consumers live the life they want to will be well-placed to thrive whatever the future holds."