Academics suggest formation of cross-government food policy committee
Academics from the Centre for Food Policy at City, University of London have suggested the formation of a new, cross-government committee on food decision making to better coordinate policy during and beyond COVID-19.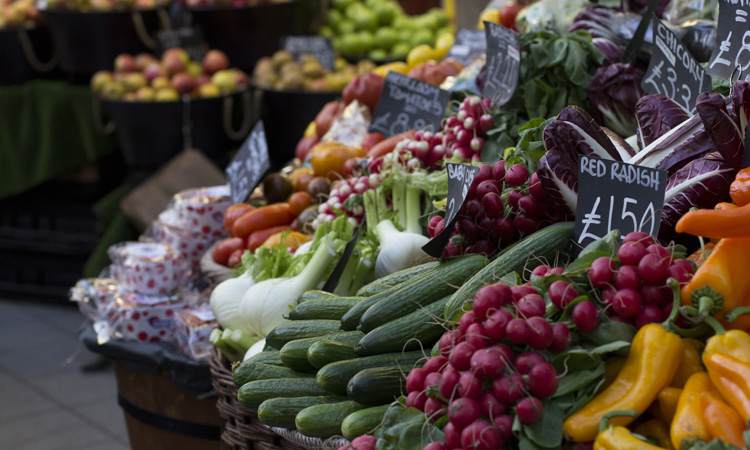 Specialists at the Centre for Food Policy at City, University of London, have called for a cross-government committee to coordinate decision-making on food during the COVID-19 crisis and beyond.
The Guidance Note, 'Coordination must be key to how governments respond to COVID-19 food impacts: a view from England', is said to be based on an in-depth exploration of how food policy is made in England.
The research showed that at least 16 government departments are responsible for different aspects of food from farm to fork in England, along with numerous public bodies. The devolved governments in Scotland, Wales and Northern Ireland also have policy-making powers. This fragmentation leads to confusion and duplication, according to the academics.
Never in recent British history has it been more evident that these different parts of government need to coordinate, said the authors of a report published by the Food Research Collaboration, which is part of the Centre for Food Policy.
The report stated that, among other things, government coordination could ensure that:
Sufficient quantities of nutritious food are made available to consumers on a fair basis
The many organisations currently coordinating efforts to match supply and demand at community level have the clarity and guidance they need
The UK's small-scale food businesses, and the infrastructure they depend on, survive into the future
Government retains credibility as guardian of the nation's nutritional health and wellbeing.
Lead author, Dr Rosalind Sharpe, said: "Food affects many policy sectors, from agriculture and business to trade and health. As a result, important decisions that affect what we eat and who gets to eat it are made in different parts of government, and they don't always join up. This isn't a new problem, but COVID-19 has really highlighted the lack of coordination, for example with food shortages and surpluses hitting at the same time, or schools closed without plans made to feed kids dependent on free school meals."
Co-author, Dr Kelly Parsons, added: "Food is the definitive cross-cutting issue, and coordinating bodies such as committees have been used before to connect food policy activities across government. Lessons from the past suggest that for a committee to succeed it would need senior backing, a wide remit and enough resources to do the job. It should liaise closely with the Devolved Administrations, and link to local-level government and local food organisations with expertise on the ground. And it should include expertise from different departments within government, and bring in people from small as well as big food businesses."