Project funded to research microalgae as sustainable protein source
The project – Microalgae for food – has received approximately £85,000 in official funding to research how microalgae can be used in the drive towards sustainable foods.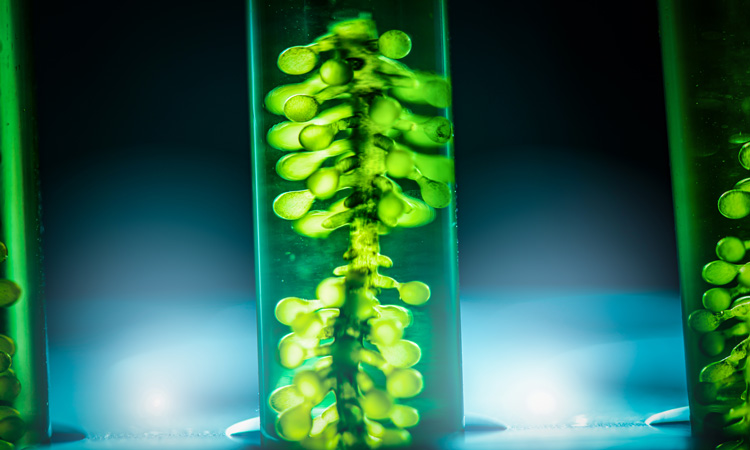 A new Danish project called 'Microalgae for food' has received DKK 750,000 (approximately £85,000) in co-financing from the Ministry of Education and Research via the Danish Food Innovation to find out how to use microalgae as a sustainable protein source.
According to recommendations from the National Bioeconomy Panel, humans not only have an urgent need for more protein raw materials – but also raw materials based on sustainable production methods.
"In June 2018, the National Bioeconomy Panel released 15 recommendations on the proteins of the future. Among other things, it states that research and training efforts should be undertaken to promote the supply of protein value chains. The project 'Microalgae for food' will precisely address the need for new protein value chains and at the same time microalgae-based foods will support an increasing demand for a more plant-based diet," said Anne Maria Hansen, member of the National Bioeconomy Panel and Director of Innovation, Danish Technological Institute.
Microalgae is said to have an outstanding profile when it comes to sustainability and nutrition. It produces large amounts of protein with a high content of essential amino acids plus healthy Ω-3 fats that reportedly trump soy and pea protein. Its production has minimal nitrogen and CO2 emissions and requires almost no agricultural land for cultivation. Furthermore, water consumption is said to be minimal and no pesticides are used as the algae are grown in a closed system.
Microalgae for food relies on collaboration between SMEs and knowledge institutions to get the best possible extract from microalgae. One of these companies is NatuRem Bioscience:
"What is particularly interesting about this project is the sustainability aspect. We brew the algae on side streams from the beer industry, we use new low-energy process methods and not forgetting the grateful algae that grows really efficiently," explained Christian Kjølby, CTO at NatuRem Bioscience.
"The algae is a whole new potential food ingredient, which makes it super interesting to work with, and our expectation is that we finally have a finished protein source in powder form that can be used directly in the industry," Kjølby continued.
In addition to the algae project, the following five projects have also been allocated funds:
The importance of the food matrix for protein digestibility
Measurement of quality and maturation processes for meat and fish
Insects such as food ingredients
Consumer Response Toward Sustainable Food Packaging Solutions  
Digital integration in SME companies ensures both high food security and efficiency through utilisation of data.
The projects will take place during 2020 and the results of the projects are expected to be ready by the end of of the year. The money allocated to the total of six projects comes from a pool of DKK 12 million (approximately £1.4 million), which Danish Food Innovation has been awarded by the Ministry of Education and Research.