A third of dog owners believe plant-based is better for pets, research finds
The research also revealed that more than four in 10 (43 percent) dog food buyers also said they believe it is healthier to limit the amount of red meat eaten by pets, than not limit it at all.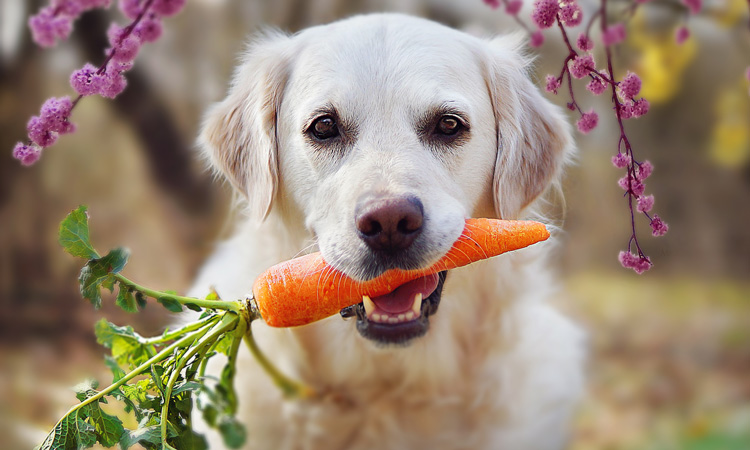 Mintel research has revealed that a third (34 percent) of UK dog food buyers believe it is good for pets to regularly have a plant-based meal instead of a meat-based one. 
The research showed that it is generally Britain's younger dog owners who are most likely to cut red meat, as almost three in five (58 percent) dog food buyers aged 16-24 stated that they believe it is healthier to limit red meat in their dogs' diets, compared to 30 percent of dog food buyers aged 45+. Similarly, four in 10 (40 percent) dog food buyers aged 16-24 were in favour of regularly dishing up plant-based meals, compared to just 21 percent of owners aged 55+.
Following other human food trends, Mintel research also revealed that digestive health is also high on pet owners' priority lists, as three-quarters (76 percent) of cat/dog food buyers believed that actively looking after pets' digestive health is essential for their overall health. They were joined by 44 percent who believed that pet food with 'good bacteria' (such as fermented foods) is good for pets' health.
Overall, seven in 10 (71 percent) pet food buyers said that a pet's diet has a direct impact on its emotional wellbeing, while half (51 percent) showed an interest in food with 'calming ingredients' such as chamomile and hemp/CBD. 
"Our research finds that many pet owners are keen for their cats and dogs to adopt some of the alternative diet trends that are being embraced by humans. The fact that a third of dog food buyers agree that it is good for pets to regularly have plant-based meals is a key example of the considerable scope of the humanisation of pet trend. The growing interest in plant-based diets among the population as a whole has a lot to do with this trend extending to our four-legged friends. Digestive health is also on pet owners' radar, mirroring the fact that most UK adults agree that gut health is essential to their own overall health. We expect the humanisation trend to continue, as consumer interest in functional and all-natural pet foods are likely to increase," said Emma Clifford, Associate Director of Food and Drink at Mintel.
Related topics
Related organisations
Related people