Soil Association report reveals 4.5 percent growth in UK organic market
After eight years of growth, organic sales have reached their highest ever value with £200 million spent each month on organic food and drink in the UK.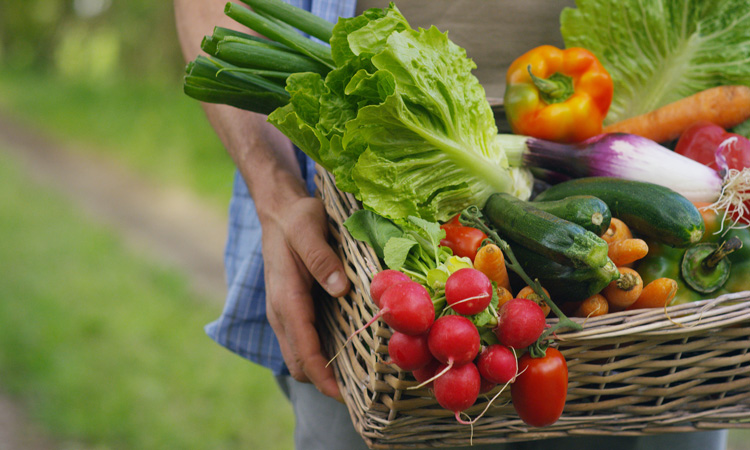 The Soil Association has published its Organic Market Report, which reveals the UK's organic market is now worth £2.45 billion after a 4.5 percent growth in sales in 2019. 
The report shows growth across all areas, including supermarkets, home delivery, foodservice and independent retail, as demand for organic continues to increase across the UK.
"With the climate crisis and British farming dominating the headlines, organic is more relevant than ever as a way for shoppers looking for simple choices to reduce their environmental impact. 2019 was another exciting year for organic and 2020 will be a tipping point where organic becomes the go-to choice for shoppers who want to have a sustainable shopping basket," said Clare McDermott, Business Development Director at Soil Association Certification.
"Organic certification means people can be sure that what they are buying has been produced to the highest environmental and animal-welfare standards. The remarkable success of organic wine last year is proof that the demand for nature-friendly products is there, and that if retailers stock more organic, shoppers will buy it."
Some key points from the report include:
Organic wine was recorded as the highest growth in 2019. Sales increased by 47 percent, with sales now worth around £50 mn1
The biggest growth channel for organic was online and home delivery, with sales growing 11.2 percent
Ocado, the UK's biggest organic online retailer expanded its organic lines to over 4,500 and experiencing a 12 percent sales increase
Searches on the Soil Association website for "organic box scheme" increased 174 percent year on year to the end of 2019
Independent retailers saw a 6.5 percent rise in sales of organic in 2019
Supermarket sales of organic increased in 2019, up 2.5 percent1, despite their overall share of the UK's organic market falling one percent to 64.6 percent, as other channels become more popular
The share of total organic sales accountable through deli and chilled convenience – where many vegan options are categorised – is 15 times bigger than it was in 2015.
Organic poultry and eggs each saw sales increase over 12 percent*
Organic foodservice saw an 8.3 percent rise in sales, thanks in part to more organic milk and snacks on offer at high street chains, including Pret a Manger, McDonald's and Wetherspoons
Research indicates that around two thirds of people believe ethical considerations matter when choosing where to eat
The organic market is expected to be worth £2.5 bn a year by the end of 2020.
"The momentum for a systemic change in our approach to food and farming is building. This year's Organic Market Report data reflects the great work that the Soil Association and its licensees across the UK are doing to shift mindsets and put the health of people and planet first. We believe that the principles of organic offers a route to long-term sustainability for both people and planet, while still having capacity to provide fair, healthy and culturally diverse food for a growing population. Triodos Bank aspires to be a catalyst for these developments through the lending and investments it provides," said Simon Crichton, Food, Farming and Trade Team Manager at Triodos Bank UK, who supported the publishing of the report.
Lee Holdstock, Senior Business & Trade Development Manager at The Soil Association, will be speaking at Food Integrity 2020. To find out more about the event, and view the full list of speakers and agenda, click here. 

References
1. Based on Nielsen RMS data for the Organic category Soil Association Defined for the 12-month period ending 28th December 2019 for the GB total retail market (Copyright @ 2020, Nielsen).