Puratos UK predicts 2020 healthy food trends
The predictions follow the recent launch of Puratos' global Taste Tomorrow trend report, which is said to be the world's largest bakery, patisserie and chocolate consumer survey.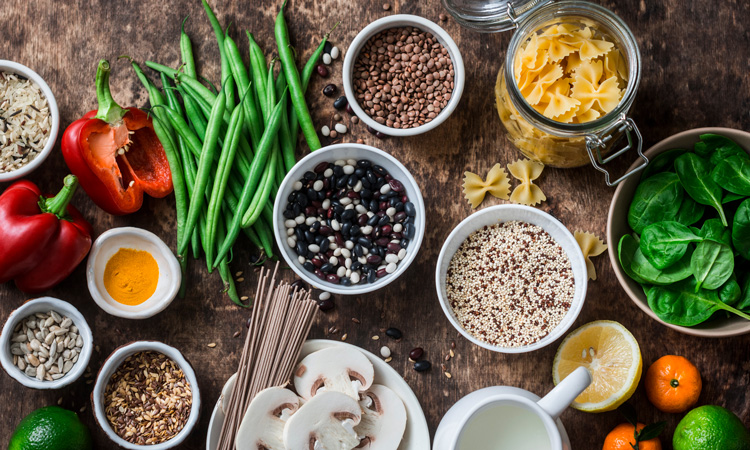 Plant based, clean label, 'less and more', and 'power ingredients' such as grains, seeds, cocoa and vegetable and fruit fillings are going to be the top healthy food trends for 2020, according to global baking, patisserie and chocolate ingredients business Puratos.
The Taste Tomorrow report highlights global and local consumer behaviours, attitudes and choices, and its findings suggest that living a healthy lifestyle is more important to consumers than ever before and predicts the specific trends set to grow in the year ahead.
"Trust, the environment, veganism and taste, underpin the healthy food trends of 2020. Brands and businesses which can demonstrate transparency and credible environmental initiatives, as well as offering high quality products, will be those to benefit. With health only set to rise higher on the agenda, businesses should look to promote 'power ingredients', source responsibly and re-formulate to maximise chances of success in the 12 months ahead and beyond," said Jo Greengrass, Sales Director, Puratos UK.
Plant based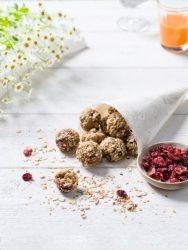 Puratos has stated that veganism is a trend that will continue to build in 2020 and is now considered beyond a trend by many. The Taste Tomorrow research allegedly reveals that vegan food is increasingly seen as good for the environment and health, with 20 percent of people buying vegan/vegetarian food on a weekly basis and 24 percent expecting to buy more in the future. 38 percent believed vegan food has a positive impact on the environment and 69 percent saw plant-based products as a solution to prevent or solve food shortages.
Clean label
The trend for transparency, focus on health and greater interest in what goes into food has led to consumers checking labels more than ever before, according to Puratos. 86 percent of people said they did this in 2019; an increase since the previous Taste Tomorrow report in 2015. Puratos UK has predicted for this to grow further in 2020 and demand for clean label formulations to increase as a result.
36 percent of people reportedly currently check labels for details on preservatives, the survey found, and the same number look for details on the source of a product, whilst 33 percent search for information on artificial colouring and flavourings.
Less and more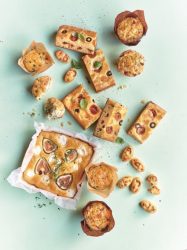 According to the survey, for consumers, healthy food is about both 'less' and 'more', with 70 percent of consumers saying health is about removing ingredients and 61 percent saying it is about adding them.
With sugar and salt key focuses for the NHS, media and actions groups, Puratos has revealed that it expects customer interest in both to grow further in 2020.
Fibre is one nutrient which is also predicted to grow in favour in 2020. With the most recent UK National Diet and Nutrition Survey (NDNS) revealing that most adults need to increase their intake1, brands and business can look to incorporate higher fibre ingredients into formulations and highlight 'source of' or 'high fibre' claims on pack, in order to tap into this trend, according to Puratos.  
Grains and seeds
The Taste Tomorrow report polled consumers on how tasty and healthy they thought certain ingredients were and whether they thought these ingredients were present in bread, chocolate, pastry and patisserie. Grains and seeds reportedly scored highly for both health and taste, but not all consumers were aware that these could be present in bread, with just 54 percent saying they thought grains and seeds could be incorporated. This is said to present an opportunity to educate a relatively high percentage of consumers on the fact these ingredients can be present in bread and their health and taste benefits.
Vegetable and fruit fillings
Vegetable and fruit fillings look set to grow as 'patisserie power ingredients' in 2020, Puratos reports. As well as increasing the health credentials of finished goods, these fillings are also said to offer taste benefits, and both are associated with 'naturalness'. Promoting any claims around health, naturalness or provenance, associated with fillings, is said to likely prove beneficial in 2020.
Cocoa
Cocoa also looks set to become a 'patisserie power ingredient', according to the survey. Awareness of the benefits of cocoa is reportedly increasing, with nine out of 10 consumers saying they think cocoa offers both health and flavour benefits, compared to eight out of 10 in 2015. The percentage of cocoa in chocolate is said to be important to consumers, with this being the fourth most important buying consideration for chocolate, ahead of health and freshness.
References
1 https://www.gov.uk/government/news/…