Novel biomarkers identified to measure dietary intake of flavanols
Researchers at the University of Reading, the University of California, Davis and Mars, Incorporated, have reportedly identified and validated the first biomarkers for flavanol and procyanidin intake at scale.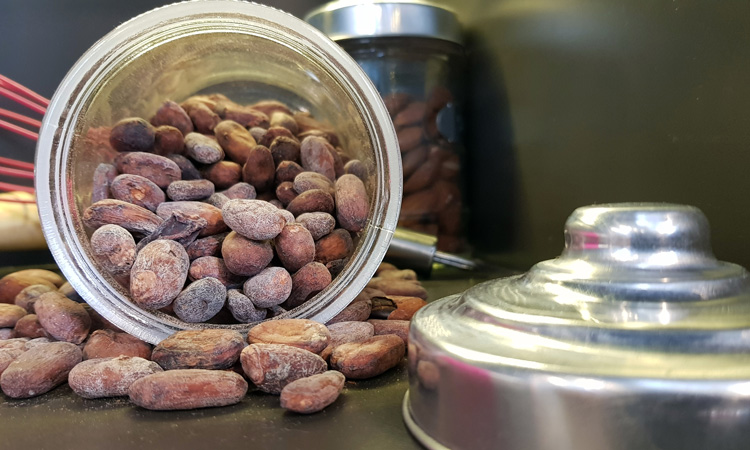 A new, objective way of measuring flavanol intake has reportedly been developed by researchers at the University of Reading, the University of California Davis and Mars, Incorporated, which could help nutritional experts assess the link between these compounds and their health benefits at scale. 
Flavanols and procyanidins are bioactive compounds naturally present in various foods including apples, blueberries, grapes, pears and cocoa, which are being widely investigated for their health benefits.
These studies have been published amid a growing consensus that many nutritional epidemiological studies are considered to have limitations due to their dependence on subjective self-reporting, uncertainty around food content data and the impact of food preparation on nutrient content.
Liz Colebrook, Global SRA Director Food Safety at Mars, Incorporated, will be speaking at Food Integrity 2020. To find out more about the challenges that the food and beverage industry is facing, the lessons and the solutions, click here to register your interest!

To address these limitations, there is said to be an urgent need for new methods that objectively measure the intake of specific nutrients in large populations. Using these newly developed biomarkers, researchers can now reportedly investigate the links between dietary intake of flavanols and procyanidins and associated health benefits at scale, without constraints that are said to be inherent to past research approaches.
Key findings
Researchers can accurately assess dietary flavanol and procyanidin intake in humans
Researchers can now measure how much epicatechin – the flavanol monomer responsible for improvements in vascular function – a person has consumed, enabling further investigation into associations between intake and disease risk
This research has demonstrated that new biomarkers can be developed to improve the reliability and rigor of nutritional epidemiological research
With reliable biomarkers, researchers can now investigate the links between flavanol and procyanidins intake and health benefits in large-scale studies, free from limitations inherent to past research approaches.
"If we cannot objectively measure what people eat, we cannot give evidence-based recommendations. We now know that previous approaches to measure dietary flavanols intake are simply not accurate. This new methodology has the potential to improve the study of how diet impacts human health by providing researchers with an accurate method for assessing the intake of bioactives and creating a way forward for more robust nutritional epidemiology standards," said Professor Gunter Kuhnle, Lead Investigator at the University of Reading.
Related topics
Related people