African Swine Fever and its implications for pork markets
Global pigmeat markets endured a tumultuous year in 2018 as trade tensions and animal disease outbreaks complicated life for producers and exporters. With few solutions on the horizon, everything points to a tough year ahead – although losses for some may mean opportunities for others.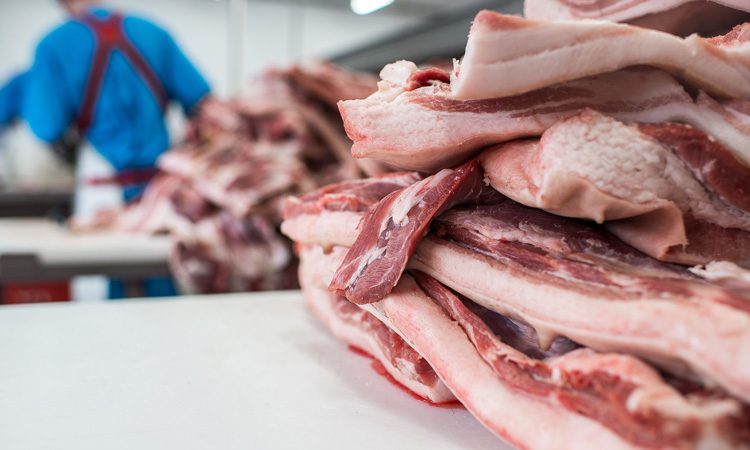 Last August, global pigmeat markets were hit by news that African Swine Fever (ASF) had reached China – home to half of the world's pig herd. Having already caused havoc in Russia, the Ukraine and eastern parts of the EU, it came as little surprise that the disease had spread so rapidly in China – a country with notoriously poor biosecurity measures.
Just as markets were absorbing the news, they were hit by a second bombshell: the disease had also been found in Belgium, close to the borders of France and Germany. This dealt a serious blow to the EU, which had, until then, avoided cases in more westerly member states where much of the bloc's pigmeat production is concentrated.
How does ASF spread?
ASF is an incurable disease for pigs but is harmless to humans. It can be transmitted in several ways: through direct contact with other infected animals, contact with infected material and through contact with insects such as ticks. However, the virus can also survive for long periods of time in processed meat and food products – which is a real concern for cross-border transmission.
The animal health industry is notorious for pioneering disease prevention measures – more so than the human health industry
Since reaching China in early August 2018, the virus has spread rapidly – having been detected in approximately 18 Chinese provinces. The pig industry is extremely worried about ASF – if it spreads to other major pork-producing countries, the disruption to global business and profits could be staggering. Similarly, it has been suggested that the outbreaks in China have been understated, meaning the true number of affected provinces could be far higher.
Prevention and control
Beyond China, other Asian markets are desperate to steer clear of ASF. So far, the virus has only been detected in meat products seized at ports and airports, but if it were to penetrate countries such as Japan, Thailand and South Korea, then these countries could end up facing similar problems to China.
The US is also on high alert. In March, over one million pounds of illegal pork product was seized at the port of New York and New Jersey. Illegal importation such as this significantly increases the risk of ASF spreading to the west.
Although the animal health industry is notorious for pioneering disease prevention measures – more so than the human health industry – ASF is a disease that is proving difficult to develop a preventative vaccine for.
This is because it is a very young disease; with the first outbreak in Europe discovered just over a year ago and the outbreak in China discovered only last year. There has been limited research on ASF until now, and the industry is severely lacking the level of understanding it needs to create an effective vaccine.
The rampant nature of the virus, along with its genetic makeup, also contributes to the industry's difficulty in developing a vaccine. ASF contains more than 50 proteins in several layers and comes in at least two variants – meaning it can rapidly mutate and change form. As such, this rapid mutation makes it harder to pin down a vaccine that will stop the spread at the source.
The national authorities of affected countries have been implementing a range of measures to control the disease, including legislative frameworks. If an outbreak occurs, the disease can be controlled using zoosanitary measures, including the culling of animals on infected farms, followed by cleaning and disinfection. Additional tracing of possible contacts and carrying out preventative culling can also be implemented alongside the tightening of biosecurity measures.
However, in some cases, ASF has been known to survive cleaning and disinfection. Previously healthy pig herds that have been put back into barns that once housed a diseased herd can still contract the virus, even after the barn has been disinfected. Likewise, the disease can survive for months in processed meat and even several years in frozen carcasses, meaning there is still huge propensity for further widespread infection.
As such, heightened biosecurity measures are desperately needed; such as preventing live pigs, wild boar, meat or products from affected countries from crossing borders. The number of contacts between individual pig farms should also be restricted where possible – extending to indirect contact such as interpersonal contact or contact via manure, vehicles and other materials. Similarly, smallholding owners could benefit from increased awareness about the disposal of food waste in areas that pigs and wild boar cannot access.
Since ASF reached China in early August 2018, the virus has spread rapidly – having been detected in approximately 18 Chinese provinces
Although some of the world's biggest animal health companies have the research and development budgets to develop a potential vaccine, it has been suggested that the industry is still a good 10-20 years away from a breakthrough. These companies have big budgets, but often prioritise the development of drugs for companion animals and domestic pets.
A vaccine for ASF may, therefore, eventually come from smaller, private animal health companies able to dedicate more time and investment to this specific cure. Similarly, it would not be surprising to see Chinese companies being the first to innovate, for two reasons: firstly, it has already demonstrated innovation in other areas such as technology; and secondly, given the current situation, the need for preventative measures is critical and many companies will likely be looking for means to develop a vaccine at a faster rate.
The impact on global markets
In terms of its impact on global markets, China's status as the world's largest producer, consumer and importer of pork means its current ASF situation is bringing about huge change. While the number of animals culled at present only represents a small proportion of the country's pig herd, the disease is beginning to take a toll on pig and forward pigmeat production.
In addition to this, with China currently unable to halt the spread of the virus, it is having to source additional product from trade partners. On a national level, the restrictions imposed on the movement of pigs and pork from affected Chinese provinces is causing market dislocations, leading to panic selling and the reduction of pig prices below breakeven in some of the regions affected by ASF. Elsewhere in the world, however, the situation is very different – with prices for pigs and pigmeat being pushed higher by supply shortages.
Our own intelligence predicts that pigmeat production in the US, for example, is likely to increase by more than five percent in 2019 as producers continue to expand the herd and maintain the momentum that began three years ago. It is also predicted that US exports will increase by 20 percent over the next year and a half, as world pork demand increases in the wake of Chinese shortages.
The situation in western Europe is similar, with production predicted to increase by five percent. Despite a presence of the disease in central and eastern Europe, major producers in the west, including Germany, Denmark and Spain, have not yet been contaminated. Therefore, at this moment in time, western Europe is likely also to profit from increasing import demands.
Focus must be placed on trying to ensure the disease is contained and prevented from entering other western markets
Similarly, the experience of countries such as Poland – where there are areas blighted by the disease – shows that ASF does not mean exports are halted altogether, disproving some of the more alarmist claims made by officials and industry groups in some other member states. The country responded to bans in countries such as China by redirecting pork to other markets such as the US. Shipments to the US were briefly interrupted but resumed following assurances from Poland that product would only come from disease-free areas.
Following this, we will likely see further refinements of the EU's disease control strategy and the industry will hope for news of a breakthrough in the development of an ASF vaccine. As such, exports are predicted to increase by 10-15 percent.
As things currently stand, western European countries and the US are in prime position to supply the Chinese market, leaving ASF-affected countries to fill gaps in some other markets.
In the meantime, however, focus must be placed on trying to ensure the disease is contained and prevented from entering other western markets. 
Issue
Related organisations