Reducing carbon footprint through sustainable brewing
Scientists say time is running out to save the planet before it enters a stage of no return. As such, sustainability has never been more important. New Food hears how Wye Valley Brewery has been reducing its carbon footprint.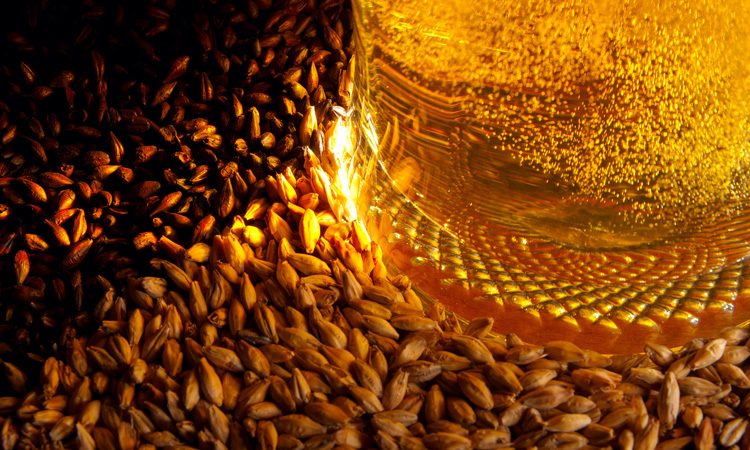 As discussion continues to build around climate change, pressure is mounting on governments and businesses to act. The United Nations has declared we could have as little as 11 years in which to limit a climate-change catastrophe, prompting the UK government to declare a national climate emergency. It has since committed to reducing carbon emissions to net-zero by 2050, but in order to achieve this, businesses and individuals across the country need to get on board.
The beer industry is no exception – it needs to take action. Climate change increases the likelihood of heat waves and droughts, conditions under which barley struggles to thrive. As a result, beer supplies will decrease, causing a hike in prices. Under the worst-case scenario, global barley yields could drop by as much as 17 percent. Warmer winters are also predicted to cause smaller, earlier harvests, meaning there will be a decrease in the number of hop plants.
According to a study published last year in Nature Plants, the predicted annual reduction of beer drinking by the year 2100 is 29 billion litres, which equates to the total consumption of beer in the United States each year. This could lead to price rises of around £1.50 per pint in the UK, resulting in a decrease of over a quarter in the number of pints consumed. The Republic of Ireland is expected to see the largest hike in prices, forecast to be approximately €4.50. China – where the population currently consumes more beer than any other country on the planet – is predicted to see a massive reduction of 4.34bn litres being sunk each year. Even in the case of a low-emissions scenario, a noticeable increase in prices worldwide is still expected.
While barley yields may be out of its control, Wye Valley Brewery in Herefordshire has recognised the threat of global warming and embraced new technologies to help reduce carbon emissions. This work has been spearheaded by Gareth Bateman, the company's Head Brewer.
"Sustainability is at the heart of Wye Valley Brewery's growth," said Bateman. "When we decided to build a new brewhouse, we looked at our biggest energy consumer, which was wort boiling – a process that uses 50 percent of thermal energy in the brewery, usually in the form of steam – and looked at alternatives. "We decided on a thermal fluid system, which was novel to the brewing industry. This helped us move away from using an oil-powered steam boiler and meant we could reduce our carbon emissions by half.
"We capture the steam produced in the boiling process and use it to heat the water we use for washing casks. This efficient cleaning operation has resulted in less than 4:1 water-to-beer ratio, which is far below average for a brewing house of our size."
The brewery's new technology includes an upgraded effluent plant, which releases treated water to the river Loddon via an aerobic digestion system. In order to reduce the overall effluent volumes being discharged, Wye Valley Brewery has diverted rainwater from a new warehouse construction to a pond and soakaway, resulting in less treated effluent being discharged to the river.
Making changes like these towards more sustainable production is not an easy – or cheap – undertaking, which is why some in the industry are hesitant to follow such steps.
"Some manufacturers were reluctant to install the thermal fluid equipment and a renowned brewery engineer told us that it would not work," explained Bateman. "Fortunately, the design of the vessel and heat exchanger provided a much more efficient boil, driving off more unwanted volatile compounds from the malt and hops, while increasing hop utilisation.
"Large multinational organisations look for a short payback period, typically less than two or three years, which may put them off some sustainable routes. We look to the longer-term benefits, although we still take the quick wins. There are more than 2,000 microbreweries in the UK, many of which are struggling in a saturated market, preventing them from investing profits back into the growth of the business."
Wye Valley Brewery's drive to become a green producer of fine beers means that 55 percent of its energy now comes from renewable sources. The work has not gone unnoticed and the company has since received numerous accolades.
"We currently have more than 1,000 solar panels on site, generating over 50 percent of our electricity requirements in the summer," Bateman added. "We plan to install further panels to increase our self sufficiency and export more energy back to the grid. New processes and packaging lines will be based on the best available technology to ensure minimal environmental impact and maximum quality and efficiency.
"There is a brewing industry sustainability vision for 2030 and various targets for all industries. Everybody needs to work together to reduce their impact on the environment, including CO2 emissions. If the national and global situation does not improve then further legislation may be introduced, which stops the biggest polluters from operating. The impact climate change is going to have on the world and on our industry specifically is obvious, so it is in everyone's interest to reduce it." 
About the author
Marc Luther Thomas is a journalist who learned his trade in Manchester producing content for Quays News, Lancashire County Cricket Club and Fleetwood Town. Now based in the West Midlands, he serves Wye Valley Brewery amongst a range of other businesses and influencers in the region and across the UK.