The fall of white gold?
Over recent years, consumers have made clear their desire for healthier diets. Governments across the world are seeking to cut the amount of sugar found in foodstuffs and the general public has become much more aware of the health risks associated with sugar. Meanwhile, alternatives and substitutes have quietly chipped away at sugar's market share. What does this mean for the industry?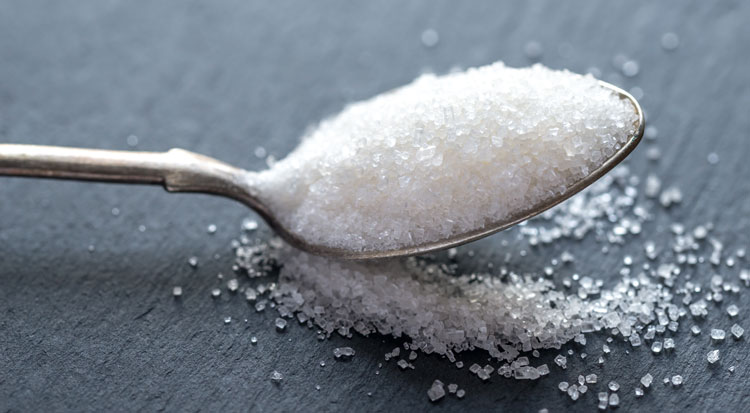 Sugar has been a part of people's diet for thousands of years, ever since the indigenous New Guineans domesticated the sugar cane in 8000 B.C. It's only in modern times however that sugar, or "white gold" as medieval Europeans called it, has become ubiquitous in our diets. Still, despite most people knowing all about the health issues related to sugar, the average American consumes 152 pounds per annum. What impact is this having and what are our alternatives?
There are two different types of plant which provide us with our sugar. Sugar cane is grown in tropical and subtropical regions and was originally chewed raw for its sweetness. Sugar beet meanwhile is grown in temperate climates such as Europe, Japan and the United States. From these two plants humans produce somewhere between 120 million metric tonnes and 180 million metric tonnes per year.
This is big business, with the industry worth somewhere in the region of $65 million. More than 120 countries produce sugar, with the largest producers being Brazil (22 per cent of the global market), India (15 per cent) and the European Union (10 per cent). If all of this doesn't convince you of the importance of the sugar business, bear in mind that sugar is the only taste humans are born craving and that brain scans have demonstrated that it is more addictive than cocaine.
Given that it is built on such a sturdy foundation, sugar might seem unassailable, but recent trends suggest that its omnipresence might be under threat. Consumers are increasingly looking to follow as healthy a diet as possible, driven by global trends about obesity, diabetes, wellness and more, as well as increasing governmental interest in people's eating habits, levies on sugar and commitments by producers and manufacturers to reduce sugar quantities.
Therefore, demand for sugar substitutes is growing rapidly and consistently. There are a whole host of alternatives, including saccharin, the first artificial sweetener ever produced, stevia, a natural sweetener known to South Americans for centuries and Sucralose, another artificial sweetener which is about 600 times as sweet as sugar.
Amazingly, suclarose was discovered entirely by accident. A team of scientists was trying to develop an insecticide and asked an assistant to test a sample. Fortunately for fans of Splenda, SucraPlus, Sukrana et al, the assistant misheard and thought he was being asked to taste the sample. He liked what he tasted and the rest, as they say, is history.
All of these have been prominent in the news over recent years, but it is stevia which has seized the headlines of late. Consumption of the substitute tripled between 2011 and 2016 according to Euromonitor International. Global launches of foodstuffs and beverages containing stevia have also grown by a reported 36 per cent in the same time period.
Furthermore, EU member states recently agreed that infusions made form stevia leaves can now be sold across the EU with general food safety rules applying.
High-purity stevia leaf extract is approved in more than 150 countries, and over 200 studies support stevia's science and safety. Since 2008, more than 10,000 products have launched globally with stevia. In 2016 alone, close to 3,000 products launched globally with stevia, with the beverage category growing by 20 per cent and the food category growing by 9 per cent.
PureCircle
Fast forward to 2017 and stevia's popularity continues to grow amongst global food and beverage companies working to meet consumer demand for reduced sugar and calorie content and plant-based ingredients in their products. These trends were confirmed by data insights from Mintel, an independent data provider. The companies launching these products with stevia, according to Mintel, include: The Coca-Cola Company, Danone, Kraft Heinz, Nestlé, PepsiCo and Unilever.
The number of global beverage product launches containing stevia ingredients has more than doubled during the last five years, from 2012 to 2017, increasing by more than 161 per cent. In the same period food brand launches containing stevia rose by more than half at 57 per cent.
Carbonated soft drink brands containing stevia have seen significant growth, and have accelerated with the growth of stevia product launches of 27 per cent year-on-year from the second quarter of 2016 to 2017. Juice drink brands containing stevia, which account for nine per cent of brands containing stevia, also posted an increase of 27 per cent during the same period.
The top five categories in terms of new product launches with stevia in the second quarter of 2017 included: snacks, carbonated soft drinks, dairy, and juice drinks. Among the categories posting the highest growth rates were "sugar and gum confectionery" with a 125 per cent increase and "sports and energy drinks" with a 102 per cent increase.
Faith Son, Head of Marketing and Innovation at PureCircle, said: "Health and wellbeing is increasingly valued as important by consumers, and global food and beverage producers are working to reduce the sugar and calorie content of their products. Consequentially, the demand for the natural-origin, zero-calorie stevia sweeteners continues to grow strongly. To meet this demand, PureCircle has invested in developing stevia-based sweeteners to help companies overcome challenges associated with reducing sugar content and calories while preserving the great taste consumers desire."
Health concerns
The fall in sugar consumption will no doubt be welcomed in Westminster. In March 2017 the government released a report entitled Sugar Reduction: Achieving the 20% – a technical report outlining progress to date, guidelines for industry, 2015 baseline levels in key foods and next steps.
The report sets out guidelines for all of the food industry on how to achieve the 20 per cent sugar reduction across the top nine categories of food that provide the majority of sugar in the diets of children up to the age of 18 years. The guidelines have been developed following an extensive programme of engagement and consultation with all sectors of the food industry and with non-government organisations (NGOs). Other government departments and the devolved administrations have supported the process.
Public Health England's role is to advise government on setting the sugar reduction guidelines per 100g of product and the calorie or portion size guidelines for specific single serving products.
The overarching aim of the programme is to achieve the 20 per cent reduction in the amount of sugar in all food categories by 2020. This same level of reduction should also be achieved by individual businesses in each category that is part of their product portfolio.
Interestingly Public Health England has used the term 'sugar' shorthand for the 'free sugars' definition set by the Scientific Advisory Committee on Nutrition (SACN). This includes all sugars added to foods plus those naturally present in fruit juices, syrups and honey. It does not include the sugars naturally present in intact fruit and vegetables or milk and dairy products.
'Added sugars' includes all monosaccharides and disaccharides added to foods. For the purposes of this programme this includes; cane sugar, brown sugar, crystalline sucrose, invert sugar, dextrose, molasses, sugars in honey, treacle and syrups such as malt syrup, fruit syrup, rice malt syrup, corn syrup, high fructose corn syrup, maple syrup, glucose syrup, glucose-fructose syrup, fructose, sucrose, glucose, lactose, hydrolysed lactose and galactose.
Sugars in nectars such as coconut blossom nectar, date nectar, agave nectar, sugars in unsweetened fruit juices, fruit juice concentrate, sugars in fruit purees and jam sugar naturally present in milk products, cereals, grains, nuts, seeds and fresh, dried and other processed fruits (other than purées and juices) is not considered added sugar.
These regulations, coupled with pressure from consumers, is placing huge pressure on manufacturers. It isn't simply a case of swapping sugar out of a recipe and replacing it with a substitute or alternative. Sugar impacts far more than just taste, appearance, texture and longevity are all dependent upon it to one degree or another. The industry faces an ongoing battle.