When 'smart' has a whole new meaning
An artisan bakery in Dublin is using technology to up its game and reduce its energy costs, as Thomas McGrath explains.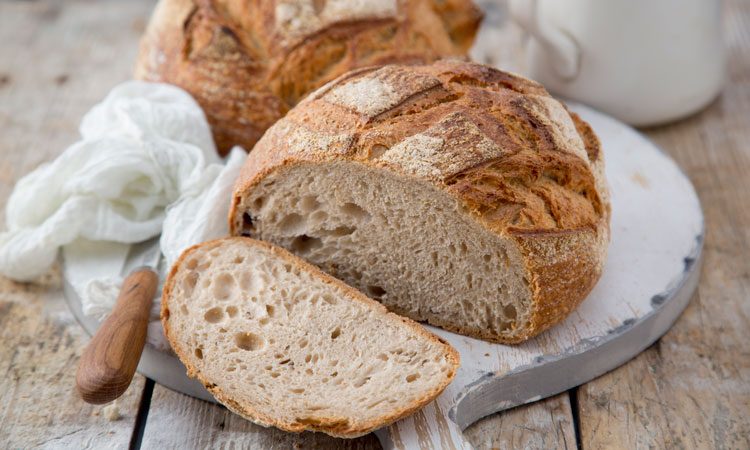 For Ireland's Bretzel Bakery, 'smart' means being sustainable without impacting its 150-year-old track record for quality. From its investment in electric delivery vehicles a decade ago to its recent deployment of IoT (Internet of Things) technology, the bakery has long been committed to investment that helps it achieve sustainability, productivity and operational effectiveness. Its success, says its owner, lies in its commitment to the production of good food – baking fresh bread daily for hundreds of trade customers across Ireland. Says William Despard, Managing Director, "We won't compromise on our hand-made, artisinal baking process simply to grow our business".
IoT provides operational intelligence
Instead, the company turned to another decidedly 21st-century approach in a bid to reduce utility costs and become compliant with the sustainability accreditation programme of the Irish Food Board (Bord Bia), Origin Green. By using operational intelligence, the Bretzel Bakery reduced unnecessary activities and managed to cut energy costs by 14 per cent within the first three months.
The company's lean journey started when it teamed up with our analytics company. Dozens of IoT data-capture sensors were deployed in its Dublin site to monitor and analyse performance in real time. The bakery now captures over 30,000 data points every week, helping it to tackle historically hard-to-track but expensive issues. These include:
Ensuring gas and electric ovens are being used at times of optimum tariff and national grid efficiency
Over-cooling of freezers and efficiency of refrigeration, caused by issues such as catching doors left open
Ensuring quality of the dough production by intelligently managing both temperature and humidity
Consistency of Bretzel Bakery's quality standards for temperature, shift patterns and machine use
Water temperature tracking to negate the need for additional chilling of water pre-production.
The sensors send data every 15 minutes, which is displayed on a web-based platform. Asset management helps understand how the assets are performing at different times and in different states. It also enables tweaking of procedures to reduce fluctuations and alert in advance of wear and tear of an asset. Says William, "This helps us get smarter in how we operate and, as we learn, we bake better bread. As an added benefit we're delighted it's helping our sustainability credentials, too."
Performance anomalies are alerted where savings can be made in energy or production quality. The result of using intelligent alarming to manage activities is a reduction in operational and non-compliance costs, and far more efficient production processes.
Irish food producers are internationally renowned for quality, but they also need to balance cost reduction with sustainability. 'Origin Green', the national sustainability programme, enables producers to showcase their commitment to sustainable production. Most firms are unaware of where specific inefficiencies lie in their operation as they struggle with manual or late data collection. Combining live data with cloud-based analytics and reporting dashboards enables real-time performance improvement. This allows smaller, margin-constrained producers to fully exploit their operational data and become 'smart'.
The advantages also include making decisions based on evidence, saving time and having greater control over operations. An alert system allows staff at Bakery to understand the anomalies in their daily processes, such as a rise in fridge temperature due to leaving doors open for too long.
It enabled them to understand issues such as why the energy consumption decreased: All the assets used by The Bretzel were monitored and 'patterns of behaviour' identified in different operating conditions to conduct a comparison of the energy consumption of each. The main oven was found to be the top electricity consumer. Using algorithms built into the analytics platform, various ways of operating the oven were tested to determine which resulted in the lowest possible electricity consumption. The data was captured on a dashboard, helping management monitor progress and allowing comparison with previously recorded data. This enabled the company to arrive at the optimum operating behaviour to address the issue of high energy cost, all within three months.
The system also allows easy HACCP-monitoring of fridges and freezers for health and safety compliance by an online paperless system. The platform allows for real-time performance monitoring for the floor staff on computers without having to leave their office for constant physical checking, as well as comparison with past data for easy analysis and progress checking.
Food producers are so focused on getting the product out of the door, they can often struggle to identify the inefficiencies in production. Fortunately, operational intelligence finds easy wins in energy and water optimisation before targeting the types of production quality improvements that The Bretzel has embraced. As a result, in July of this year, Bretzel Bakery was awarded the Bord Bia Origin Green certificate. William Despard describes this achievement as, "…the culmination of a lot of planning and hard work, but well worth it. But this is only the beginning of the story. Setting manageable targets, while not easy, is just a plan. Implementing that plan takes the real effort." With the help of IoT, that implementation just got a little easier.
About the author
Thomas McGrath is CEO and co-founder of Cognition (cognition.world). As a management consultant based in London for 15 years, he helped dozens of business leaders achieve operational effectiveness. Today he is focused on using advanced-analytics technology to systemise ways in which firms can automatically achieve efficiency without having to make big investments.