Feeding Asia: Is Oceania a viable food bowl?
New Food considers to what extent Oceania might present a potential solution to the impending global crisis…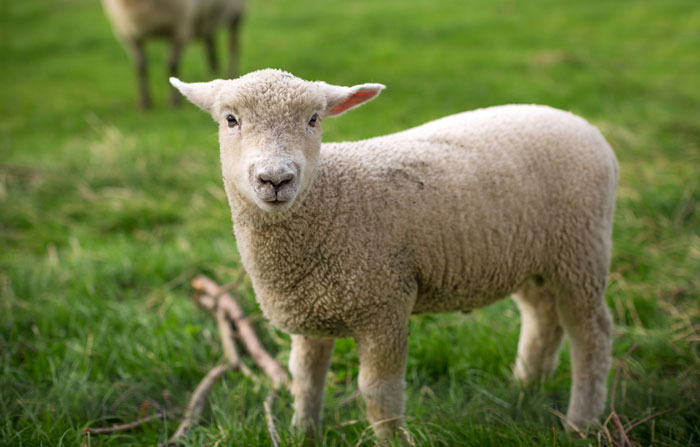 Having explored how demographic and economic changes, climate and environmental shifts are affecting food security in Asia, the world's most populous continent, New Food considers to what extent Oceania might present a potential solution to the impending global crisis.
With many Asian nations facing difficulties trying to meet the growing and changing food demand (explored further here), a solution might exist in the form of Oceania, or for the purpose of this article, Australia and New Zealand.  
New Zealand
New Zealand, for example, has a booming agriculture sector. Sheep farming is the major rural activity, with beef cattle farming in the hills and high country, and a strong dairy industry on the rise in the Canterbury, Otago and Southland areas. Large multinational companies such as Fonterra are making significant expansion moves into the Chinese market for example and are proud of their New Zealand roots and identity. Furthermore, New Zealand is also the world's eighth largest milk producer, with approximately 2.2% of world production coming from its beautiful countryside. 
Australia
Agriculture is of phenomenal importance to Australia and the nation has a rich history of exporting agricultural goods. The sector earns roughly $155 billion-a-year for a 12% share of national GDP. Australian farmers and grazers own 135,997 farms, covering 61% of Australia's landmass. With Asia's growing middle class and subsequent increasing demand for livestock and meat-based goods, Australia's economic and agricultural set-up feels like a good fit to supply the changing nature of demand, certainly in China and South East Asia. The Asian region will be home to approximately 3.2 billion affluent, middle-class people by the year 2030, mostly in near neighbours China, India and Indonesia, though dependent on precisely how the terms 'middle-class' and 'affluent' are defined. 
East Asia's dominance as the target of Australia's exports will continue to grow over the next fifteen years it is thought. China is thought to be the primary export market, though Australia's potential to serve as a food bowl for Asia though is dependent on how high Asia's economic growth rates and how this growth will influence structural changes and import demand in Asia.
Oceania on the face of things however, looks suitable to serve as potential alleviating force of the Asian food security challenge the world now faces. 
A 'political catchphrase'?
That said, as some critics suggest, the food bowl rhetoric is little more than just a political catchphrase. In reality, some argue, China have been investing more in Africa.
Africa's cheaper land, lower wages and relative regulatory freedom with regard to environmental regulations has emerged as the low-cost and large-scale target of Chinese agricultural investment.
What Oceania must do if it wishes to provide a solution to the Asian food security challenge
There are measures Oceania can either take or outcomes that would aid the region in any aim at becoming a food bowl:
Enjoy fortune with seasonal weather variations
Increase overall agricultural productivity using technological advances and investment
Embrace and liberate trade markets
Encourage foreign investment to lower overall production costs
Establish strong trade deals with key Asian economies, such as China, Japan, South Korea and South East Asia. 
Food security in Asia will play a significant role in global matters over the next few decades and for a key insight, check out the rest of the 'Feeding Asia' series below. New Food hopes you have enjoyed the series and to become a member of the publication for free, click here. 
Related topics
Related regions