PepsiCo talks sugar, sustainability and a responsible approach to development
New Food speaks exclusively to PepsiCo on what it is doing to ensure the health and sustainability go hand in hand with its products…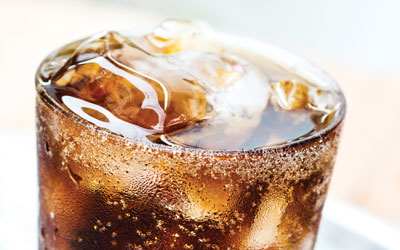 Sugar intake is undeniably a global issue. With reports suggesting that China will have almost 50 million overweight children (5-18 years) by 2025 as well as numerous high profile campaigns in Europe and North America to reduce sugar intake across society, New Food decided to speak exclusively to American multinational food, snack and beverage corporation PepsiCo on what they are doing to ensure the health and sustainability go hand in hand with their products. 

1.  Firstly let's talk about human health. With sugar content a real issue at the moment, particularly in relation to its link to obesity in children, what is PepsiCo doing to tackle this?
Through Performance with Purpose, PepsiCo is on a mission to create a healthier relationship between people and food. Specifically, this means making our food and beverages more nutritious, our food system more sustainable and our communities more prosperous.
Since 2006, PepsiCo has significantly grown our line-up of nutritious foods and beverages, reducing added sugar, sodium and saturated fats in many of our products. In fact, PepsiCo's nutrition business accounted for 25% of the company's net revenue in 2015. By comparison, Pepsi accounted for less than 12%. Today, 40% of our global beverages contain 100 or fewer calories per serving from added sugar. By 2025, we will expand that to two-thirds of our global beverage portfolio.
Over the next ten years we will continue to transform our portfolio and increase people's access to nutritious foods and beverages, including:
Reformulating carbonated soft drinks and investing to create new low- and zero-calorie beverages. This includes launching smaller pack sizes for full-sugar carbonated soft drinks and promoting lower-calorie beverages with fewer added sugars
Reducing saturated fat: three-quarters of our global food portfolio will have 1.1 grams or less of saturated fat per 100 calories by 2025
Reducing sodium: three-quarters of our global food portfolio will have 1.3 milligrams or less of sodium per calorie
2. Just how big an issue do you think obesity is and will become for the world's population, particularly in relation to its increase in Asia, especially China?
Many countries around the world today face the dual challenge of obesity and under-nutrition. In addition, the world's population is growing rapidly, creating a greater need for nutritious food to be more available, in greater quantities and at affordable prices.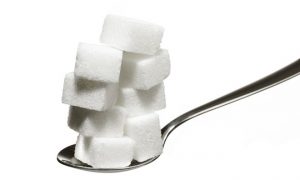 At PepsiCo, we believe the food industry has a critically important role to play in addressing these challenges. All around the world, we are reducing calories in many of our products, providing portion-control packaging and launching a wide range of healthier and more nutritious options to meet changing consumer needs.
3. Another key issue is sustainability and protecting our beautiful world. How is PepsiCo helping to protect our planet?
All across PepsiCo, we continue to find innovative new ways to grow our business by doing more with less. Through our 2025 goals, we are broadening our efforts to help reduce environmental impacts across our value chain, beginning with a product's sourcing and extending through its use.
Water is the lifeblood our business and the many communities we serve, and we have made great strides to reduce our water usage throughout the company. Since 2006, PepsiCo improved water use efficiency by 26% and we are building on that with a goal of another 25% improvement in water use efficiency in our direct manufacturing operations by 2025. In the next ten years, PepsiCo will continue to focus on high-water-risk areas with a number of bold news goals, including:
Replenishing 100% of the water PepsiCo consumes in its manufacturing operations within water-stressed areas, ensuring that water is replenished in the same watershed in which it was extracted.
Improving water-use efficiency throughout PepsiCo's agricultural supply chain in high water-risk areas, which will save roughly the same amount of water as it uses in its manufacturing operations.
To combat climate change, PepsiCo also announced that we intend to reduce absolute greenhouse gas emissions across our value chain by at least 20% by 2030. Working with our suppliers, business partners and customers, we will reduce emissions associated with agriculture, packaging and transportation.
4. Do you think companies have an inherent responsibility to independently act responsibly or is the onus more on governments and supranational organisations to set regulation for companies to then follow?
At PepsiCo, it's our fundamental belief that the success of our company is inextricably linked to the sustainability of the world around us. Companies today have a tremendous opportunity and responsibility to not only make a profit, but to do so in a way that makes a difference in the world.
"The success of our company is inextricably linked to the sustainability of the world around us…"
That's why ten years ago PepsiCo made a decision to redefine the way we do business. We launched Performance with Purpose, a bold agenda to deliver financial returns in a way that was responsive to the needs of society. Since then, we have demonstrated what's possible when a company commits to doing well by doing good.
We are proud of our progress, but we know there is much more to do. That's why PepsiCo is doubling down on Performance with Purpose, setting bold new targets to broaden our efforts over the next ten years. To advance prosperity and protect the planet, however, the public and private sector must continue to work together. PepsiCo has closely mapped our plans against the United Nations Sustainable Development Goals (SDGs) and we believe cross-sector collaboration is critical in addressing today's toughest challenges.
5. In a recent press statement, Pepsico claimed that it is "empowering people around the world." Could you expand on this?
As one of the largest food and beverage companies in the world, PepsiCo is committed to spurring social and economic development in the communities where we operate. This week we announced an ambitious set of targets designed to improve prosperity and create opportunities for millions of people around the world, including:
Expanding our Sustainable Farming Initiative to 7 million acres by 2025, enabling us to improve crop yields and growers' livelihoods and protect the fundamental human rights of farm workers.
In partnership with the PepsiCo Foundation, we will invest $100 million to support initiatives that will benefit 12.5 million women and girls around the world by 2025. To achieve this, PepsiCo will provide women and girls with education, workforce training and support to prepare them for their roles in their communities.
6. In a sentence, what does the future hold for PepsiCo?
Through Performance with Purpose, PepsiCo will continue to grow our business while fuelling happy, healthy, more prosperous communities.
Related topics
Related organisations
Related regions