Sweetener industry trends and new formulations
HOWTIAN's Technical Director, Hank Wang, and Vice President of Market Strategy, Tom Fuzer, discuss natural and artificial sweetener trends, and explore ingredient applications for natural sweeteners such as stevia and erythritol.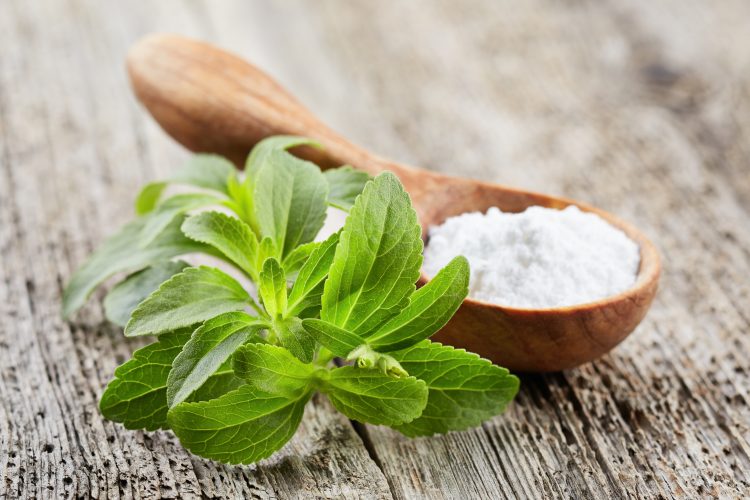 Stevia has become a widely adopted natural sweetener
As more than 40 percent of the world's population (that's 2.2 billion people) are reportedly overweight and 14 percent obese (660 million people), the World Health Organization (WHO) has been recommending that governments impose taxes and other regulations to reduce sugar consumption. Many regions, including the UK, have already begun to implement such policies, and consumers have also made their own concerted efforts to reduce their sugar intake.
In fact, consumer surveys indicate a significant priority is being placed on limiting or avoiding sugars altogether when shopping for foods and beverages. A recent US survey found that more than 70 percent of shoppers choose to limit sugar consumption when buying groceries. It also discovered top listed behaviours include drinking water instead of calorific beverages, limiting or eliminating certain foods and beverages, reducing consumption of carbohydrates, and using the Nutrition Facts label to choose products with less sugars.1
Food and beverage manufacturers are responding to these shopping trends with assortments of new and reformulated products. When examining food and beverage launches with sugar reduction claims, we can see increases in every region of the world, with Australasia, North America, Europe and Latin America showing the highest percentages of these products in the marketplace.2
What consumers look for on the label
When it comes to navigating labels with reduced sugar or zero sugar claims, consumers have varying attitudes towards artificial sweeteners (sucralose, aspartame, acesulfame potassium, etc.) vs. what would be considered natural sweeteners (stevia, monk fruit, allulose, etc.). The recent demand for natural alternatives has propelled the popularity of plant-based alternatives such as stevia and monk fruit. The trend has become even stronger over the last couple of years, accelerated by the global pandemic and the consequent boom of interest in healthy nutrition.
Moreover, transparency has become highly important. Almost four out of five US consumers agree that some sweeteners should be avoided more than others3 and 58 percent of consumers look for products with a clean label – the highest figure ever. As Innova's 2022 Global Trends reports, plant-based has become a key driver in consumer choice.
We've seen a general downward trend in artificial sweeteners. Sucralose closely trails stevia, which recently topped the charts as the most commonly used sweetener in the indulgence product category (which includes bakery, desserts, ice cream and chocolate confectionery).
Stevia's success
Stevia, with its first EU market approval in 2011, has become widely adopted as a safe and reliable natural sweetener. Its newer variations, including Reb M and Reb D, offer improved taste profiles, increasing the range of possible applications for stevia.
Globally, stevia consumption had reached approximately 1,400 tonnes in 2019. The pandemic slowed this growth, but in 2021 we saw a rise again – and we expect it to continue. It's also worth noting that the number of product launches with stevia has increased by almost 50 percent between 2017 and 2021. The number one product category has historically been beverages with 42 percent of the global market share – many of which are sports nutrition – and number two being bakery and snacks with 21 percent market share, as reported by Mintel in 2021.
In light of consumer preferences relating to sustainability, studies have been conducted on the use of water, electricity, gas, coal conversion and land, as well as carbon emissions and wastewater to understand how stevia stacks up against other sweeteners (see Table 1 below). A current, ongoing European project estimated that the carbon and greenhouse emissions of sucralose and aspartame are significantly higher than the data provided by the source factories, as they performed more of a lifecycle analysis and included raw material factors. They also found the water usage per sweetness to be significantly higher, but still not higher than stevia.
Formulations with stevia and erythritol, next-gen stevia and specialty blends
Formulating with stevia and its many variations and blends can be challenging, but its complexity can be decoded by measuring sweetness intensity and bitterness over time and considering viscosity and texture of the application. In general, stevia has a later onset of sweetness compared with other sweeteners and can be used in combination with other sweeteners and bulking ingredients.
Stevioside was the first form of stevia to launch, but today the most popular glycoside is Reb A, due to its sweeter, less bitter taste. When Reb A was first launched, formulators unfamiliar with stevia would utilise lower purity Reb A and often misapplied it at high-use levels, resulting in an unpleasant aftertaste with off-notes and bitterness. As stevia formulation expertise grew, however, manufacturers realised that when used correctly, Reb A can deliver high value as it is the most affordable variety on the market.
Even at the lower purity levels, Reb A can be used to reduce sugar by about 50 percent and provide cost savings in a beverage. At higher purity levels, Reb A has less of an aftertaste and use levels can be increased for greater sugar reduction.
Beyond Reb A, the natural stevia leaf also offers a wide variety of other glycosides. Reb B has similar relative sweetness but with significantly less off-notes and bitterness compared with Reb A. Reb C is less sweet and is often used as a clean sweetness enhancer for bulk sweeteners. Reb D is on the sweeter side, offering significantly less off-notes and bitterness but at a higher cost.
Reb M is even sweeter, characterised by a clean and sweet aftertaste. Reb E, recently commercialised, is less sweet than Reb A and costs significantly more in usage, so it isn't as popular as Reb M. All minor glycosides may soon experience drops in price due to new breeds of stevia which have considerably increased the yield of such glycosides.
In addition to the newer varieties, specialty blends have been developed in recent years by several producers of stevia. HOWTIAN has developed a few for its SoPure™ product line that notably reduce off-notes and aftertaste, even at high-use levels. They can be combined with other varieties to optimise taste and cost.
Other than stevia, there is erythritol, a naturally occurring sugar alcohol and a popular choice as a low-calorie sweetener. It is often seen in formulations alongside stevia. Erythritol is an upfront type of sweetener like allulose and sugar and provides a sweetness level that is roughly 68 percent that of sugar. It is non-calorific, non-glycaemic, non-carcinogenic, and heat stable up to 180°C, making it appropriate for baked goods.
Allulose and monk fruit
Newer natural sweeteners allulose and monk fruit have also been gaining momentum. Allulose is a naturally occurring sugar found in figs and raisins and is commercially produced from corn. It is roughly 62 percent as sweet as sugar and has upfront sweetness similar to sugar. It works well with stevia in baking or confectionery applications where bulking is required, and it effectively replicates the texture and mouthfeel of sugar. It is, however, four times the cost of sugar.
Monk fruit is a small round fruit native to southern China. It is a zero-calorie sweetener that is 100-250 times as sweet as sugar and rich in vitamin C. It also contains numerous compounds with a variety of health benefits, including antimicrobial, antioxidant and anti-inflammatory effects. Monk fruit has a slower onset of sweetness compared with other sweeteners and may be best used in applications where high levels of sweetness are required.
The future of the global natural sweeteners market
Sugar consumption and the overall sugar market has been declining in developed countries for several years. This is the combined consequence of changing consumer preferences and government policies. While there is still growth in markets like India and China, it is very small compared to Europe or North America. Low-calorie alternatives support growth, but the natural sweetener solutions, including stevia and monk fruit, are far ahead of the other alternatives as consumers seek healthier, natural and sustainable alternatives. Global Market Insights has reported an estimated 10.6 percent CAGR year-over-year through 2026 for all natural sweeteners, with North America, Europe and Asia leading the way.
Estimates for 2022 are indicated to reach almost $700 million, surpassing $800m by 2024 and reaching $1 billion by 2026. Food and beverage manufacturers would benefit from steering product development towards these trends, by incorporating natural alternatives as sweeteners and communicating with transparency regarding their environmental, ethical and sustainable practices.
About the authors
Hank Wang is Technical Director at HOWTIAN and has been leading technical development and customer support in North America for over five years. His expertise in the sweetener world helps to accelerate development timing and ensures both product quality and value are integrated early in the formulation process. He has travelled around the globe to train developers on how best to formulate with stevia and make products taste great. Previously, Hank spent over 15 years with Kraft Heinz as a product developer and engineer on multiple applications including powdered, liquid concentrate, ready-to-drink, and coffee beverages, as well as cereal/nutrition bars, spray-dried flavours, nuts, powdered, and ready-to-eat desserts. He received his Chemical Engineering degree from Purdue University. 
Tom Fuzer is the Vice President of Market Strategy and the head of marketing for HOWTIAN Group. With over 25 years of experience in senior marketing roles at leading food and beverage companies around the world, he has launched successful innovations across retail, food service and industrial channels. He has been specialising in the sugar and sugar replacement sector for over 10 years. Tom leads the building of HOWTIAN's business strategy while also providing strategic consulting for its manufacturing customers; this includes advising customers on consumer trends and insights to identify market opportunities and develop new product innovation. He has a MSc in Economics from the University of Pecs and an MBA from Corvinus University.
References
US IFIC, May 2021
Innova Market Insights, 2016-2022
Mintel, Lightspeed, 2020