Why our stevia supply's safety and traceability matters more than ever
HOWTIAN's VP of Market Strategy Tom Fuzer discusses the growing production of plant-based sweetener stevia to meet global demand and ensure safety during a disrupted supply chain.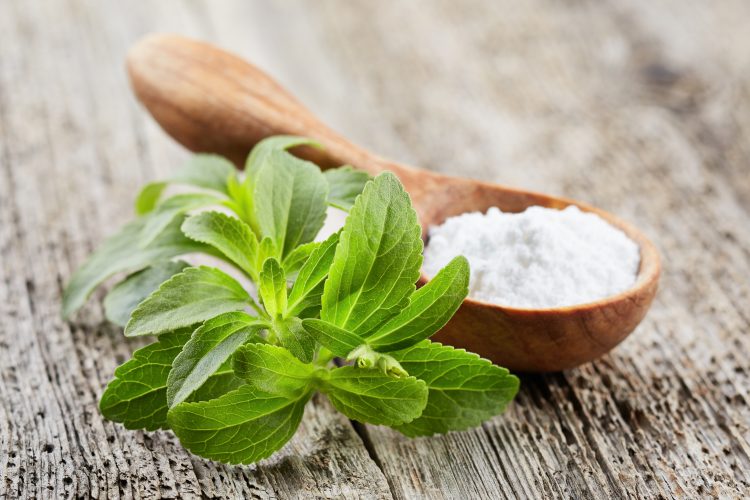 With over five billion consumers each year, stevia is a natural, plant-based sweetener with mass appeal – and it's not difficult to understand why. It has zero calories, high potency (with 200-450 times the sweetness of sugar), a favourable sweet taste, no impact on blood glucose levels, heat stable properties, and with a 64 percent smaller carbon footprint than cane sugar, it offers suitable sustainability credentials for the future food system too.
Stevia has been approved for use in many major markets including the US, Canada, most of Europe, Australia, China, Japan, and Korea – 100 countries around the world in total have approved the sweetener.
Its growth has accelerated alongside recent sugar reduction and plant-based trends. Innova Market Insights has reported that four in 10 consumers globally have decreased sugar consumption in their effort to switch to healthier diet.  
Coupled with government-imposed sugar taxes and manufacturers' efforts to formulate with natural ingredients, the growth of the stevia industry is projected to continue at a rate of eight percent (CAGR) year-over-year through 2025.
Since the onset of the COVID-19 global pandemic, the need for traceability and safety in the stevia industry's supply chains has become even more critical. Manufacturers are continuously faced with raw material shortages, unforeseen delays, and fluctuations in logistics costs. To help them overcome these challenges, our industry can do better to equip manufacturers with real-time updated information on their supply of ingredients in processing, storage, and shipment.
Traceability programs for stevia farming, processing, and supply chain
Modern food supply chains integrate global traceability systems that enable manufacturers to quickly determine raw material origins from finished products. Stevia, being produced in larger quantities than ever before, is no exception. Existing quality control systems such as FSSC, ISO, and HACCP provide a comprehensive framework of efficient and safe operating procedures and testing standards that can be applied to the stevia production process and supply chain.
In addition to these standard measures, manufacturers need to consider unique characteristics in the farming and processing of natural products in their supply chain. In the case of stevia, due to its plant-based nature, there can be challenges in maintaining product consistency and uniformity, as farms in different regions deal with variations in climate and weather, which can affect the quality of the stevia leaves.
For quality control, each batch can be tested for levels of steviol glycosides, as well as moisture, pH, microorganisms, and heavy metals, such as arsenic, cadmium, lead, and mercury.
Safety and quality concerns have existed around supply chains for decades. More recently however, evolving consumer preferences have increased expectations of manufacturers to also examine their supply chains through the lens of corporate responsibility.
More and more consumers are demanding that companies and brands enact greater measures to ensure their supply chains are environmentally sustainable, employ fair trade practices, and improve the welfare of their farming communities. These growing expectations of food and beverage brands makes the traceability of their ingredient supply chains even more important, and the events of these past two years have only raised these expectations to be greater today than ever.
Integrating QC traceability into the world's largest stevia manufacturing operation
In 2017, HOWTIAN (formerly known as ZCHT), maker of SoPure™ Stevia, opened a new plant in Dongtai City, China, making it the largest stevia manufacturer in the world, with an output capacity of 8,000 metric tons per year. In addition, the company has expanded its contract farm network, to meet demand for needed raw materials, and hired more full-time technical staff, growing the organisation to over 1,000 employees.
In leveraging its 20 years of experience in farming, processing, formulation, and distribution, HOWTIAN has been able to design processes and systems for efficiency and transparency throughout all stages of production. Using its breeding expertise, its agricultural science centre grows and provides controlled seedlings for its farms and cooperatives, ensuring the maintenance of consistency and uniformity as much as possible from seed to extract.
To ensure quality control, HOWTIAN follows international JECFA standards and local national standard GB 8270-2014. The China FDA GMP-certified laboratory at HOWTIAN encompasses a series of processing rooms, most of which have variable temperature and humidity control. These rooms are used for sample receipt and labelling, testing for microbial detection, and several are equipped with gas and liquid chromatographs, atomic absorption spectrophotometers, and other inspection equipment.
In response to COVID-19, HOWTIAN has formulated epidemic prevention and control work plans and response measures to ensure timely detection and isolation of any infected employees for product safety. Temperature checks and hygiene procedures are stringently followed, along with standard HACCP procedures for food handling. Additional security measures have been implemented to avoid unnecessary visits from outsiders, especially in the production area.
The traceability system uses batch numbers . Based on this number and the sales record, an internal system can determine the production record, including quantity produced, the relevant raw materials and packaging, the processing of all products in the specific lot, and inspection status prior to shipment.
Covid-19 uncertainty continues
Although many health experts are predicting that COVID-19 will transition from a pandemic to an endemic disease, the disruption it has caused to supply chains and the resulting uncertainty of global markets remains.
What can be done? For manufacturers that rely on sweeteners like stevia, adopting a strong focus on their ingredient supply chain visibility and traceability must play a key role in overcoming these challenges. This can be accomplished in combination with a few practices, including the prioritisation of short-term demand planning with fewer, low-risk suppliers, increased implementation of COVID-19 safety measures for all, more stringent quality control protocols, and working with suppliers who can offer a robust, detailed traceability system.
About the author 
Tom Fuzer is the Vice President of Market Strategy and the Head of Marketing for HOWTIAN Group. With over 25 years of experience in senior marketing roles at leading food and beverage companies around the world, he has launched successful innovations across retail, foodservice, and industrial channels.
Tom leads the building of HOWTIAN's business strategy while also providing strategic consulting for its manufacturing customers. This includes advising customers on consumer trends and insights to identify market opportunities and develop new product innovation. Tom has a MSc in Economics from the University of Pecs, and an MBA from Corvinus University.
Related organisations
Related regions