Keeping up with COP
Dr Vincent Walsh, circular and regenerative food system consultant and founder of the plant-based food brand, Herblabism, reflects on the sustainability challenges facing the food industry in the wake of COP26.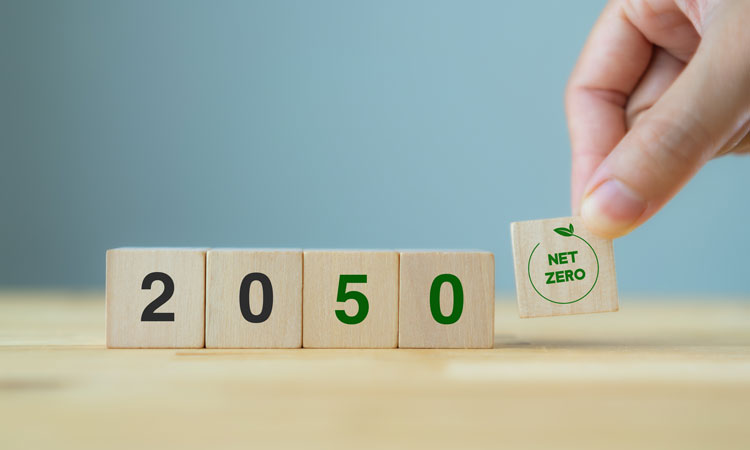 As COP26 begins to fade from our collective memory there are lingering questions about what it all meant – realistically – for the food sector.
New agreements, which could see a shift towards more sustainable agriculture and better land use practices by making them more accessible and cost-effective, were, of course, welcome. There was also a clear consensus that governments, businesses, farmers and local communities should all work more closely together on the issue of food production. The idea being this could stimulate further collaboration between policymakers, producers and consumers in the future.
However, putting such ambitions into practice at a global level will demand a transformation of our entire food system locally. It will also need to include fresh approaches to procurement, food waste, resource management and the entire farm to fork supply chain. So can we take the aspirations of COP26 and apply them to local infrastructure effectively; and if so, what will be the key elements in achieving a Net Zero future for food?
A whole system approach
The UK Government is committed to developing more food resilience and embracing more adaptive farming methods. This will require a whole system approach; one that supports permanent agriculture and is genuinely sustainable. However, to ensure true permanence, any such system needs to be commercially viable as well as environmentally sustainable. In my experience, the key to this balancing act is innovation, as innovation generates solutions which can be commercialised.
Regenerative agriculture
A regenerative approach means having the ability to regenerate, regain and restore our food supply even after being damaged (or destroyed completely). COP26 highlighted how any regenerative food system also needs a mix of farming landscapes and infrastructures which can grow food while also storing carbon in the soil. A lack of such biodiversity leads to a monoculture which can't regenerate or store carbon as effectively. But, clearly getting some farmers to move away from a one crop/one cultivation method approach will require incentives beyond asking them to 'do the right thing'.
New-old processing
Growing organic, sustainable food crops creates other challenges and opportunities with regard to food processing, preserving and storing.
What will be the key elements in achieving a Net Zero future for food?
The catering industry, retailers and many consumers, will all demand that food grown, processed and supplied sustainably still needs to last as long as possible to make it cost-effective and minimise waste. As a result, traditional preservation processes (eg, fermentation, cold-pressing, pickling, curing and dehydration) could enjoy a large-scale comeback.
Fermentation, in particular, could be a real win-win, as the process is believed to produce probiotic bacteria and enzymes which deliver health benefits.
Circular food infrastructures
Not to be confused with recycling, whereby products inevitably lose value through being 'downcycled', circular infrastructure is about 'upcycling', extending the life of raw materials (or food waste) by adding value to it. Successful examples include turning bread destined for the bin into beer, and growing gourmet mushrooms in bags of old coffee grounds.
Conclusion
Even before COP26, many within our sector had already concluded that the industry has a massive bearing on climate change and that something needs to change. Many experts in Glasgow, Scotland (where COP26 took place) agree that a circular approach to our food system underpinned by regenerative agriculture and other techniques, which promote a more sustainable way of processing food and reducing waste, are key components to reaching Net Zero.
These are approaches I have advocated throughout my entire career, but in that time, I've also learnt we have to make the sustainable option more attractive, accessible, and affordable than the status quo to ensure scalable, meaningful and lasting change to our food chain. Therein lies the real challenge for us all.
Reference
Kantar 4 w/e 22 March 2020