Assessing the food allergy landscape in Canada
In an interview with Ahmad Yehya, CEO and Co-Founder of Nabati Foods, Bethan Grylls learns about the rules surrounding food allergens in Canada and how the brand is helping to fill an important market gap.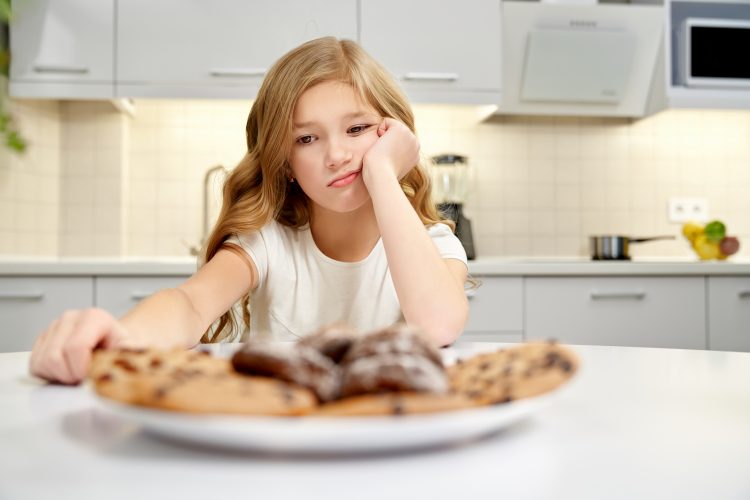 Are we doing our very best to cater for those with food hypersensitivity?
Q: How many people have food allergies in Canada?
Food Allergy Canada estimates that roughly three million Canadians have a food allergy – that's about 7.5 percent of Canada's population. However, that figure doesn't account for those family members and caregivers of people with such allergies who are also impacted.
Nabati Foods takes pride in creating products that are free of the most common allergens, meaning that our products can accommodate almost all dietary restrictions. We believe that food should bring people together, and that's exactly what we are trying to accomplish with our products.
Q: What are Canada's major food allergens?
Canada lists 11 different categories of priority allergens, including eggs, milk, mustard, peanuts, crustaceans and molluscs, fish, sesame seeds, soy, sulphites, tree nuts (almonds, Brazil nuts, cashews, hazelnuts, macadamia nuts, pecans, pine nuts, pistachios and walnuts), wheat and triticale. Canada combines crustaceans and molluscs as one entry while the UK splits them.
Food manufacturers must also declare if their products contain gluten, which is found in wheat, rye, barley and all grains from triticale plant species, like spelt, gamut and triticale.
Q: Should labelling restrictions be stricter to protect those with food allergies?
Afaf Miri (Nabati Co-Founder) and I believe in full transparency and complete honesty about our ingredients, products and production process. Consumers have a right to know whether products are ethically sourced, sustainable, or created with whole, 100 percent plant-based ingredients.
We also believe it is the responsibility of every party – the company, the Government and the consumer (people should always ask about what's in their food/drink) – to ensure products are produced and labelled accordingly and that the food is safe for consumption.
Health Canada indicates that food manufacturers must declare the presence of priority allergens and gluten sources on their labels for all prepackaged food products. The Food and Drugs Act and the Safe Food for Canadians Act outline the specific requirements for food manufacturers regarding the presence of priority allergens. Failure to comply could result in enforcement actions or a product recall.
Q: How do you ensure your products are safe?
We believe that it is important to go the extra mile, so we choose our ingredients from reputable, reliable suppliers that source those ingredients directly and fairly. We don't use GMOs or any artificial ingredients, and we work with our suppliers to ensure that none of the ingredients that we use are tested on animals. We believe that such ingredients do not belong in our food.
We also have the skills, expertise, resources and research to identify the right ingredients to achieve the taste and texture we want, that are also approved by the health authorities. We use our own manufacturing facilities to ensure high-quality production, we take quality control seriously and have carefully scaled our production to continue to adhere to rigorous health and safety standards.
Q: How do you deliver on taste and texture expectations and do you believe there are sufficient safe (and tasty) products available for those with food allergies?
We started Nabati Foods because we felt that too many plant-based products lacked the requisite taste, quality and sourcing standards that are desired by consumers. Our R&D team leads its own development and sensory testing to ensure we can deliver mouth-watering plant-based foods to consumers that are as good as, if not better than, the legacy animal-based products.
We don't believe there are enough safe (and tasty) products for those with food allergies, especially in Edmonton, where my family lives. We created Nabati Foods to address this very problem and our frustration at an inability to find great-tasting, healthy, plant-based foods compatible with all dietary restrictions. Dispelling the fiction that healthy, high-quality food must sacrifice taste is long overdue.
You can have your cake and eat it too – literally.
Q: What challenges have you faced and how have you overcome them?
The biggest challenge Nabati Foods has encountered recently is keeping pace with demand. We are addressing a wide gap in the market by doing what others are not and demand has spiked rapidly in response.
We've worked hard to build solid brand recognition and brand loyalty with corporate partners and individual consumers, and we've recently opened a new manufacturing facility that increases our capacity sevenfold. The next step throughout 2021 and beyond is to expand our geographic footprint via our distribution and manufacturing.
I'm proud to report that Nabati Foods is working with global export leaders and has successfully entered the Asian market. We are now working on entering the European market ahead of schedule while expanding our offerings in the US. Nabati Foods is focused on scaling up in a smart, efficient way whilst always being careful to adhere to our strict quality standards.
All our products are kosher, vegan, egg-free, dairy-free, gluten-free, and made without GMOs or refined sugar. We believe food should bring people together, regardless of dietary restrictions.
Q: How do you see the food sector developing in terms of catering to those with allergies?
I'm optimistic that the number of options on the market will continue to grow. Competition in the space will be a great thing for consumers because it will mean more innovation in both ingredients and the products themselves, as well as increasingly competitive pricing.
I believe that the food sector recognises that it cannot ignore those consumers with dietary restrictions, particularly as more of the population becomes conscious of their health, and many others realise that it is possible to enjoy a much wider array of foods than they may have once thought possible. The need to make trade-offs to enjoy all the things we love will become a thing of the past.
Social media too has made it possible for consumers to easily communicate with their favourite food brands about what they want and what they feel is lacking. This feedback loop will have a strong influence on research and development and also serves as a reminder to brands that consumers now have more power than ever to demand higher standards and more inclusive products. 
Biography

Ahmad Yehya is CEO and Co-Founder of Nabati Foods, which he and his partner founded in 2014. The pair created Nabati Foods with a vision to develop delicious, whole, natural plant-based foods for health-conscious individuals that could be used by the foodservice industry and also sold via grocery and industrial channels. Ahmad leads the management team and is directly involved with all aspects of the business including managing daily operations and research and development for the rapidly expanding company. An electrical engineering graduate with an MBA from Syracuse University, Ahmad previously worked in the medical devices industry as a field engineer.