COP26: Plant-based is not the answer to climate change
As COP26 kicks off, Prof Chris Elliott discusses the future of food and why he believes the answer does not lie in plant- or cell-based foods.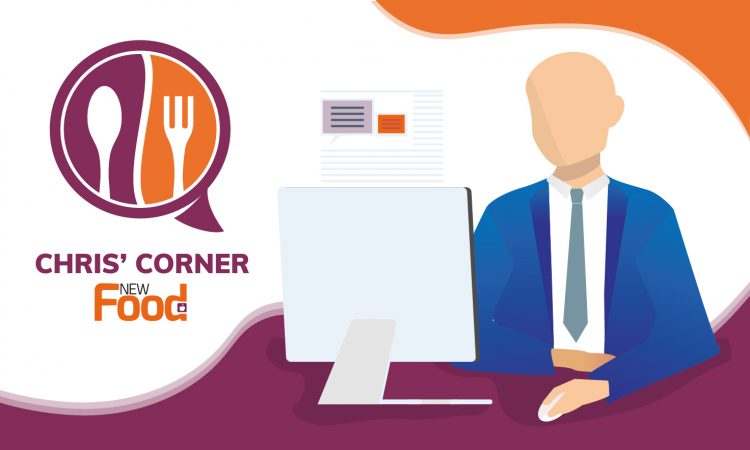 As you read this, COP26 will be well underway. Approximately 25,000 have gathered from more than 200 countries in Scotland, Glasgow to discuss, debate, and, hopefully, agree a way forward in tackling climate change.
I had not planned to be there, but an unexpected invitation came my way from The New York Times to be a panel member in their Climate Hub session, 'The Meat of the Matter'. We had a bit of a dress rehearsal recently and this was a rather feisty affair, to say the least, and I expect the session itself will be a lot more so.
Animal based food products, especially milk and meat, have come under a huge amount of scrutiny and, indeed, attack in recent years. And, in the lead up to COP26, this debate has only intensified. For some individuals like myself, who have been trying to bring more logic and reason to the debate, we are being vilified as being the route cause of all things bad about our food system and planet. The reason for this is not so clear cut as one may think. Some are driven by their desire to save the planet (I'd say as an inhabitant of the same planet, my desire is no less), while others are driven by the potential profits of plant- and cell-based trends. I have no huge objection to this, as long as the food they produce is actually sustainable and provides the same level of nutrition as their livestock-based equivalents. So far, based on the information that is available – which is not readily accessible – I am far from convinced this is the case.
What we cannot work towards is a healthy planet at the cost of providing even unhealthier food to global citizens. Taking stock of where we are is always a good starting point; currently there are close to one billion suffering from malnutrition on our planet due to lack of calories, this is despite us producing more than enough food to feed everyone. Did you know, our global food waste accounts for 10 percent of all greenhouse gas emissions? We have around two billion citizens on the planet suffering from malnutrition due to consuming too many empty calories, the majority of which come from plant-based, hyper-processed foods. And we have a further one billion on the planet who suffer from hidden hunger, ie, a lack of vital micronutrients in their diet; many of which are only available in sufficient quantities through the consumption of foods from animal origin.
Addressing these huge challenges, whilst also delivering a sustainable food system should be the common goal for us all. I am a firm believer in taking a flexitarian approach to eating, I am also of the belief that science and technology can play a huge and positive role in the delivery of a food system that will not only achieve net zero but will actually become climate positive.
The drive towards regenerative agriculture, getting away from monocropping and back to balance with nature, is achievable. Common sense and a holistic approach to delivering a healthy planet and a healthy food system has to prevail. Meanwhile I must get myself prepared to discuss why plant-based, stringy, fake cheese with all the nutrition of a cardboard box is probably not how we deliver on this.