The rise of the non-dairy consumer
Lorraine Kelly of Synergy Flavours reflects on how the increased choice of plant-based products has created a new type of buyer.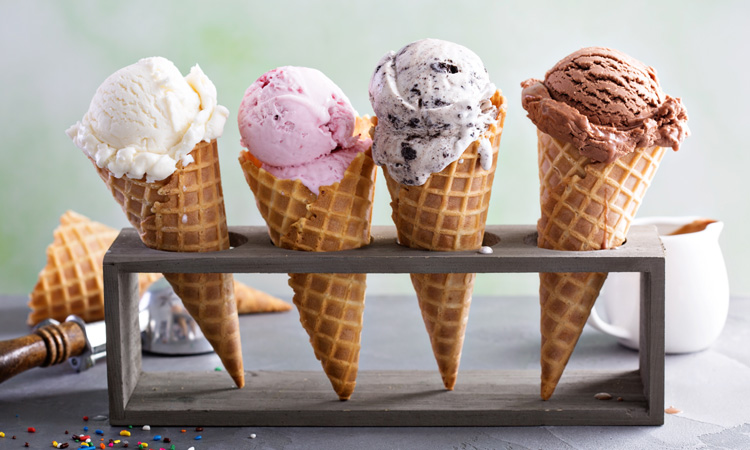 The dairy alternatives market has seen substantial growth in recent years and shows no signs of slowing down. Valued at an estimated $22.6 billion globally in 2020, the non-dairy market is projected to reach $40.6 billion worldwide by 2026.1
However, recent research has found that, of the consumers who purchase non-dairy products, nearly 60 percent of those questioned in the UK and US did not consider themselves vegan.2 It is clear to see that innovation in the plant-based category is attracting more people than ever before, and building upon the 'flexitarian' consumer profile – ie, those who choose plant-based alternatives, despite not being vegan or vegetarian. With plant-based alternatives going from strength to strength in terms of consumer favour, we look at the main drivers for this growing trend, and how manufacturers can overcome some of the challenges present when creating products to satisfy this market.
A shift in buyer behaviour
Consumers without any dietary requirements that prevent them from consuming dairy are key contributors to demand for plant-based products. As these 'mainstream' consumers can incorporate dairy into their diet, why are they also the main group opting for plant-based alternatives? Some studies suggest health and nutrition is a key reason. For example, alternative milks are suitable for lactose intolerant consumers, and are often perceived to contain fewer calories.
With innovation rife and product lines expanding by the day, more choices are available than ever before. This satisfies the curiosity of some consumers who like to try 'exciting' food and beverages, which is also contributing to the growth of the plant-based sector. Many supermarkets are now responding to customer demand by expanding their vegan offering and utilising more shelf space. Products with typically dairy-based ingredients like pizzas and ice cream are now widely available in plant-based varieties, making it a more convenient and accessible opportunity for intrigued consumers to try something new.
Although 'mainstream' and flexitarian consumers are driving growth in the plant-based space, vegan and vegetarian consumers remain a key target. As these consumers may have made a lifestyle choice rather than a strictly dietary one, the environment is a consideration for consumers who are conscious of their environmental footprint and sustainability practices. As a result, these consumers may expect their food and beverage products to showcase claims of sustainability too, through ingredients with lower carbon footprints or sustainable farming practices.
So how can manufacturers satisfy plant-based consumers?
Understanding the non-dairy market (or plant-based market) and what's motivating these savvy consumers is the key to building products that can capture this growing opportunity.  There are three particular areas where manufacturers can meet consumer needs:
Deliver a real and authentic dairy experience
Make the switch easier by delivering great nutritional value (by fortifying with protein, vitamins and minerals and reducing sugar)
Offering naturally delicious great tasting options.
Taste the difference
For many consumers, taste is the overarching difference noted in plant-based alternatives. Traditional dairy sets a benchmark for consumers and plant-based alternatives can present a taste challenge for consumers missing the dairy freshness, creaminess or subtle dairy flavours they have become accustomed to. As some consumers look for familiarity from these products, improving taste is important.
Manufacturers can address this by creating products that can offer the same variety of flavours, and taste more like traditional dairy. By working with flavour specialists, manufacturers can create solutions that mask and neutralise unusual flavours/tastes that can be present in plant bases, such as cereal and chalky notes in a soya-based alternative, and provide a traditional dairy flavour direction such as milk or cream. This allows both vegan and mainstream consumers to purchase products that offer flavours they love – such as a buttery blueberry muffin or an indulgent, creamy crème pâtissière – without the dairy.
However, there can be further differences in non-dairy products regarding aspects such as smell, texture and aftertaste. When creating plant-based products, manufacturers should ensure that their products are formulated in a way that builds back the texture and taste that can be compromised or altered when using plant bases as opposed to dairy. One example is plant-based cheese, as it is essential that the product tastes authentic and performs like a cheese – offering creamy or crumbly textures and similar melting patterns.
Consider a plant-based sports nutrition powder. Protein powders are traditionally created using whey protein, derived from cows' milk. To appeal to non-dairy consumers, there has been increasing demand over recent years for sports nutrition manufacturers to offer plant-based alternatives that are on a par with their dairy counterparts in terms of taste while delivering the same functionality.
Pea protein is a popular choice for this application. However, as demonstrated in Figure 1, the vanilla flavouring that has been created for whey protein does not pair well with this plant base, as it does not mask its inherent and undesirable 'pea' and 'chalky' aromas and the 'creamy' and 'custardy' flavours associated with vanilla are not evident. By working with the aromatic matrices present within the pea protein base, specialists were able to create a tailored solution that restored the vanilla flavours that were lost, and masked the undesirable 'pea' aromas.
Creating non-dairy products with real appeal
For dairy alternatives, innovation goes hand-in-hand with the development process as companies seek to grow market share and extend their ranges. Flavour innovation in particular has a critical role to play, as only four in ten consumers indicate they are satisfied with the taste of plant-based alternatives.3 Taste is king when convincing consumers to make the switch, so creating a well-balanced profile for non-dairy products is a particular challenge for formulators as they seek to manage both off-notes from plant-based and fortification ingredients, and simulate the dairy taste and creamy mouthfeel of traditional dairy ingredients. The key to creating dairy alternatives that taste as good as their traditional counterparts requires a scientific approach, which can be achieved in five steps:
Understand the protein matrix
Analytical and sensory techniques allow flavourists to understand the flavour matrix of plant-based proteins and identify the aroma compounds present. These compounds are responsible for the flavour profile, so targeting them allows flavour specialists to identify undesirable elements, such as bitter and astringent notes, and develop masking solutions.
Improve mouthfeel and creaminess
By characterising the protein matrix, natural flavour systems layered with texture can be used to improve the product's mouthfeel, creaminess and body.
Create signature dairy taste
For a real and authentic dairy experience, natural flavour solutions are used to introduce dairy-forward notes such as milk, cream, or yoghurt for improved consumer appeal.
Flavour pairing
Once the key aroma compounds have been identified, flavours can be developed that pair naturally with the plant base. For example, coffee caramel works great with pea protein, which makes it an ideal and exciting flavour for a plant-based sports nutrition product. However, plant bases often don't pair naturally with 'core' flavours such as chocolate, strawberry and vanilla, but for many brands, going without these flavours is not an option. It is here that flavourists must get creative; developing a flavour that works with the notes inherent in the protein base.
Sensory validation
Flavour specialists ensure that the products created deliver the desired consumer appeal and manufacturers can be assured that their products offer an alternative to dairy that has great taste and textural qualities.
The outlook for manufacturers
As the market grows for dairy alternatives, there is an opportunity to innovate and create great-tasting products that can appeal to all consumers who are expressing an interest in the plant-based category.
It is important to recognise that vegan consumers are not the exclusive audience for plant-based products and alternatives. Therefore, manufacturers innovating with products that offer an alternative to dairy-based goods are poised to perform well with a variety of consumers. It could be true that products addressing the best of both worlds may draw significant attention in the future. For example, the introduction of hybrid products using both dairy and plant-based milks may prove more attractive to a wider consumer base. Such blends could offer the desired nutritional benefits of dairy milk while also appealing to the growing number of consumers who want to include more plant-based foods in their diet. 
As demand grows among non-dairy consumers, meeting expectations and developing products that do not compromise on taste requires the collaborative efforts of both product developers and flavourists. 
References
'Dairy Alternatives Market by Source (Soy, Almond, Coconut, Oats, Rice, Hemp), Application (Milk, Yogurt, Ice creams, Cheese, Creamers), Distribution Channel (Supermarkets, Health Food Stores, Pharmacies), Formulation, and Region – Global Forecast to 2026' MarketsandMarkets, https://www.marketsandmarkets.com/Market-Reports/dairy-alternative-plant-milk-beverages-market-677.html
Synergy consumer study 2020 US & UK, https://www.synergytaste.com/non-dairy-alternatives
FMCG GURUS Top Trend 1: Plant Life Explored, March 2020.