Why cheese continues to be a hit with consumers
Heloise Le Norcy-Trott, Group Marketing Director for Lactalis UK & Ireland, explains why one of the most popular food products with the longest history continues to resonate with modern consumers.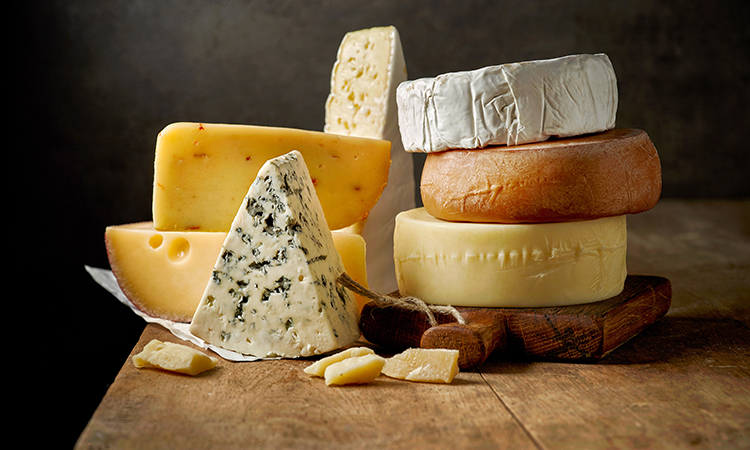 Several consumer trends are currently shaping the cheese category, which is why understanding shoppers' purchasing decisions is vital, especially during the pandemic. At Lactalis UK & Ireland, we pride ourselves on placing the consumer at the heart of everything we do, which has helped position our cheese brands – Galbani, Président and Seriously – as market leaders.
Cheese is one of the nation's favourite foods and since the market analysis company IRI began publishing its weekly Covid Flash Report, the product has consistently featured in the top 10 fastest-growing categories. We believe this phenomenal growth is due to a combination of people cooking more from scratch and trying to recreate restaurant-style meals at home,1 alongside a desire to seek out nutritious, convenient and good value breakfast and lunch options while working from home. According to IRI, the first lockdown period in the UK saw an increase of 44 percent year on year (YOY).2 As this particular sector had been in long-term decline, this was considered to be a great turning point for the cheese market.
While it's hard to predict exactly how consumers will respond to the post-lockdown world, we expect many will stick to some of their lockdown habits, while dropping others. New research has revealed that both moments of joy and at-home consumption have long-term staying power, meaning we shouldn't expect consumers to fully revert to previous behaviour. In the case of the rise of home cooking, which had a positive impact on sales of cheese during the pandemic, we expect the majority will choose to maintain the skill post-lockdown in some capacity. Therefore, there is an opportunity for brands and retailers to use recipe inspiration as a tool to capitalise on this trend and maximise cheese sales.
A small slice of luxury
Another trend we are seeing during the ongoing pandemic is consumers seeking out small affordable luxuries, like cheese, as an easy way to brighten up daily life. We believe this will continue for months or even years to come, meaning it's likely that cheese sales will remain higher than they were previously for the foreseeable future. Brands like Président Brie and Président Camembert are benefitting from this trend, as consumers look for premium alternatives to their usual purchases. Président Brie and Président Camembert are seeing double digit retail sales growth (+33 percent and +29 percent) YOY.3
The trend for meat-free occasions is also in growth, with recent research showing an increasing number of consumers are choosing a flexitarian lifestyle. In fact, 33 percent of people are trying to cut down meat consumption and 89 percent of meat-free meals are eaten by non-vegetarians.4 In 2020, we launched two new products that tapped into the growing trend for meat alternatives. Seriously Nuggets and Président A La Carte Crispy Bakes with Brie appeal to consumers looking for quick, nutritious and easy meal solutions that are suitable for vegetarians.
A way to travel?
As the number one Italian cheese brand in the UK and the number one cooking cheese brand, Galbani continues to benefit from the trend for home cooking, as well as the increasing popularity of Italian cuisine. Its retail sales are being driven by its Mozzarella and Burrata stock keeping units (SKUs), which are growing by 59 percent and 432 percent in value sales YOY respectively,5 as they lend themselves to a variety of tasty pizza and pasta dishes.
Another trend behind this growth is using good food as a form of escapism, with consumers, who are unable to travel abroad, reproducing the Italian dishes they previously ate on holiday, in the comfort of their own homes.
In summary, as a household staple that is versatile, delivers on value, taste and convenience, we predict that cheese will remain a popular choice for the rest of the year and beyond.
References
Related topics
Related organisations
Related regions