Bombay Sapphire gets artistic
On the first day of Christmas my true love sent to me, an advent calendar of gin! Bombay Sapphire Mixologist, Franck Dedieu joins New Food's Editor in a festive-themed Q&A against the launch of its creative calendar.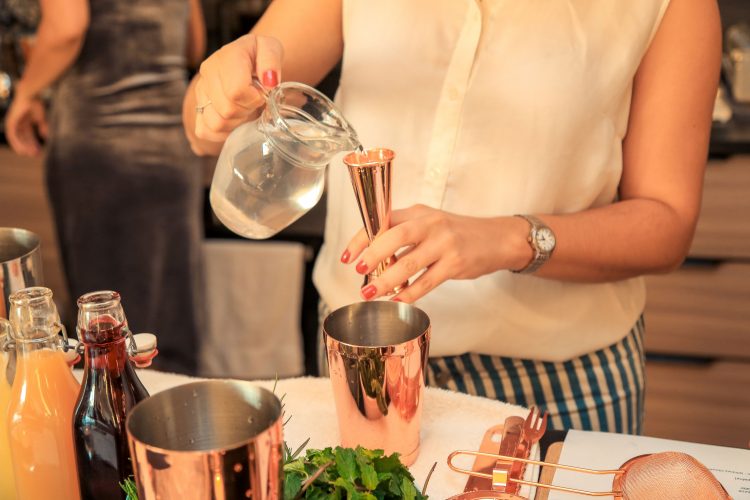 Bombay Sapphire has partnered with arts retailer, London Graphic Centre to create an advent calendar with a twist.
Unlike a typical advent calendar, the '12 Days of Creativity' is designed to be enjoyed over the days after Christmas and into the new year. Each day of the calendar holds a carefully chosen item to encourage people to stir their creativity through either mixology or visual art.
The calendar also features a QR code which people can scan each day to unlock an online hub. This will give the customer access to exclusive video content that features a series of world class artists and Bombay Sapphire's UK Brand Ambassador & Mixologist, Franck Dedieu. Calendar owners can also unlock access to a bespoke online speaker event that will feature inspiring talks.
New Food invites Dedieu to tell us more…
Q: What inspired the 12 Days of Creativity advent calendar? 
The Bombay Sapphire creativity calendar is designed to help individuals take full advantage of the time from 25 December to 5 January. This time between Christmas and new year is usually filled with visiting friends and family, however this year many of us will have more free time to fill. It also arrives just in time for New Year, when many people pledge to take up a new skill or hobby (previous research showed 75 percent of Brits are keen to do so). The calendar offers a creative outlet to enjoy over this period – what better time to hone a new skill, be it related to art or mixology? Each window offers a different creative challenge, perfect for novices and budding artists or mixologists alike.
As a brand, Bombay Sapphire strives to inspire creativity, and the calendar reflects the brand's call to arms for everyone to engage with their creativity and unlock their artistic potential.
Q: What kind of products can one find behind each closed door?
Behind each door is a diverse selection of premium art and cocktail tools which will delight gin and art lovers alike – whether you're looking to hone watercolour skills or master gin cocktail creations. The calendar includes a recipe booklet to guide individuals through creating an array of delicious cocktails. Each window contains a QR code taking consumers to the microsite where experts demonstrate the art and cocktail tools or ingredients behind each window.
Q: What's the relation between art and gin and how did you tie the two together in this new offering?
Bombay Sapphire has a longstanding relationship with creativity – for eight years, we have run The Artisan Series, an art competition created by the brand to provide emerging artists with an international platform. The brand has also partnered with well-known artists and creators such as Tracey Emin, Thomas Heatherwick and Tom Dixon for the Bombay Sapphire Designer Glassware Competition. As well as this, Bombay Sapphire gin is the perfect canvas for creativity, it's balanced flavour profile inspires versatility and creativity in cocktail-making, which is why bartenders have recognised Bombay Sapphire as a canvas for creativity. 
The 'Stir Creativity' campaign that launched in 2018 evolved from the brand's ongoing affiliation with creativity – Bombay Sapphire's global platform, Stir Creativity, is not only a brand mission but a steadfast commitment to empowering people to awaken their creative potential.
Recently Bombay Sapphire teamed up with Russell Tovey to curate a shortlist of 'ripe for discovery' artists – the select three artists then created a limited-edition label series for Bombay Bramble, the brand's latest innovation.
Bombay Sapphire's call to arms for everyone to engage with their creativity is embodied by the calendar, giving individuals 12 creative outlets to stir creativity their through. 
Q: How were decisions made when it came to flavour combinations? 
When selecting cocktail flavours and combinations we took into consideration two factors. Firstly, we wanted the cocktail selection to be as diverse as possible, so that consumers get the opportunity to experience the balanced flavour profile of Bombay Sapphire gin. The calendar offers different gin cocktail recipes from classics, such as Tom Collins and Negroni, to more intricate creations, such as the White Chocolate & St-Germain Elderflower Spritz. With this unique and perfectly balance flavour profile, this calendar is also a great way to discover the versatility of our gin.
Secondly, we wanted to make sure that the content of each window is relevant to the day it will be opened. The first cocktail is a classic gin and tonic, so consumers can enjoy an introduction to the flavour of Bombay Sapphire and the New Year's Eve cocktail is champagne based. 
Q: Is there a science to mixology? 
Yes, there is definitely a science aspect in order to make sure the drink will taste at his best. Ice and therefore, temperature, texture and dilution, are really key to make a great drink. Using great ice will be important, but you could also place your glassware and gin in the freezer!
But there are a lot more factors to the perfect drink than science, like the atmosphere and the people you are enjoying your cocktails with.
Q: Is this calendar influenced over any recent trends?
This Christmas is going to look a little different to previous Christmases. As many of us won't be celebrating festivities with friends and family as we usually would, the calendar gives consumers the opportunity to fill the time between Christmas and New Year with something a little different.
On top of this, research by Bacardi has revealed that cocktails top the poll of drinks we will be consuming more of this year (50 percent), ahead of beer, wine and fizz.  Almost one in five (18 percent) say serving up 'showstopping cocktails' is a must for this year's festivities. The calendar (complete with QR code tutorials) provides the perfect intro to at-home cocktail creation.
Q: How do food and drink brands devise new ideas which tie in with the seasons and festivities? Have you noticed any change/adaptions you have to consider with this being a more unusual Christmas?
Brands across the nation have had to adapt throughout 2020, particularly food and drink brands which are so used to accommodating consumers in bars and restaurants. Whilst footfall in bars and restaurants diminished during various lockdowns, we were still able to support the on-trade in other ways. Many restaurants and bars have begun to offer delivery and takeaway services so we're still able to enjoy our favourite cocktails at home.
In April, Bombay Sapphire activated the Stir Creativity at Home campaign through a series of Cocktails & Create masterclasses; budding creatives and novices were invited to explore their creativity through the mediums of art and mixology. It felt like a natural transition for our Christmas calendar to follow suit.
Biography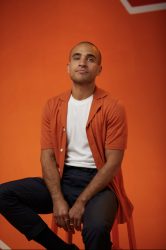 Hailing from Montpellier in France, Franck Dedieu began his career in his hometown, working
as a bar back whilst going through catering school. He soon progressed to the role of
bartender, and continued to work behind the bar whilst completing his four year course.
He trained in numerous Michelin starred restaurants and luxury hotels, and at the end of
the course decided to take on an extra year to complete the 'Mention Complementaire
Barman,' learning about classic cocktails, spirits and hospitality. Franck has been working as Brand Ambassador for St-Germain elderflower liqueur and, more recently, on Bombay Sapphire.
Related topics
Related organisations
Related people