Could plant-based food fix our broken system?
New Food's Editor spoke with Unilever's Executive Vice President of Global Food to hear his thoughts on our current food system and why he believes plant-based ingredients are the solution.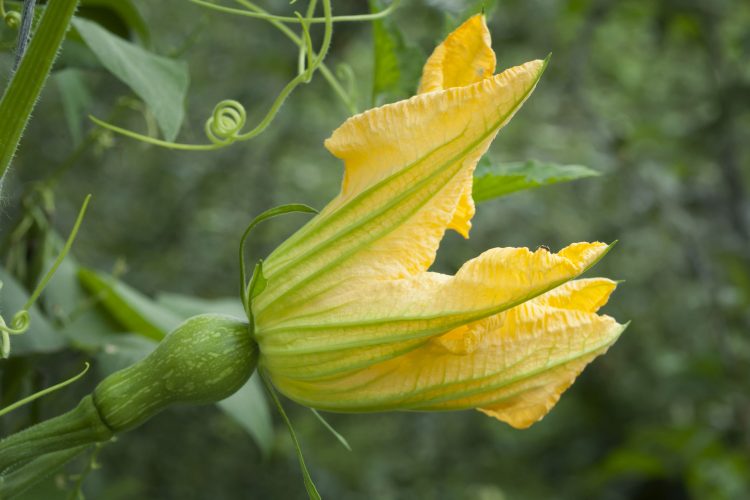 Have you tried pumpkin flower?
The food system is broken, Robbert de Vreede, Executive Vice President of Global Food at Unilever, told New Food's Editor.
Since 1975, global obesity levels have almost tripled,1 yet more than 690 million people still go to bed hungry.2 Despite this startling statistic, we are still wasting food – approximately one third of all food is wasted.
"There isn't one single factor that has led to this," Vreede said, "but I do believe there was a lack of global oversight at the beginning."
The blame doesn't solely lie with food producers either, he pointed out. It is a global issue, which requires that steps be taken from each and every one of us – whether that be NGOs, industry, governments or consumers.
So, what's the solution for such a multifaceted problem? Vreede believes it lies in plant-based foods – ones that truly satisfy consumers without compromising on taste or leaving them dreaming about meaty burgers.
The problem
Thirty-three percent of croplands are used for livestock feed production and each year 13 billion hectares of forest area is lost due to land conversion to agricultural use – both as pastures and cropland.3 This has a hugely negative impact on water availability, soil fertility and climate change.
Moreover, 20 percent of the world's grasslands are degraded – a rising trend that can be primarily attributed to intensified animal density per area. To put this into context, producing one pound of beef requires between 2,000 and 8,000 gallons of water, while one pound of tofu requires 302 gallons.4
Alongside being more mindful of our industrial impact, Vreede also believes we must be conscious of what we are consuming in terms of diet and quantity.
"We grow agricultural products specifically for animal feed and then eat the animal to absorb the protein – what we should be doing is focusing efforts on growing more crops for direct human consumption," he contended.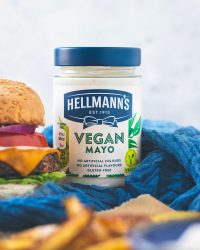 According to Yale research, "If Americans were to switch to a plant-based diet, the conversion of using land for meat production, to using land for plant production, would produce enough food to feed 350 million more people."5
"On the whole, plant-based products also have a healthier nutritional profile; less saturated fat, for example," Vreede added.
In fact, the Mediterranean diet, which is predominantly plant-based, has been shown to reduce the risk of heart disease, metabolic syndrome, diabetes and even cancer.4
"But let's make no mistake," Vreede continued, "a big part of over-consumption is calories, so we also need to make sure that we help consumers move towards a more nutritious and healthy diet. We can do that by providing people with greater choices."
In other words, the problem won't be fixed if we over-consume non-animal ingredients! Moderation is the key.
Plant-based is the future
It is clear that our current means of food production and rate of consumption cannot be maintained.
Vreede may firmly believe that plant-based ingredients – which currently account for a third of Unilever's portfolio – could potentially resolve our food system troubles, but he warns that if industry underdelivers, it won't work.
"If we only tell consumers what to do [ie, eat more plant-based foods], but do not offer them products that taste good, that are affordable, and that are also in some way comparable to their current habits, the transformation [towards plant-based] is going to be very slow," he explained.
The self-motivation to transfer from meat to plant-based is also not enough for the masses, Vreede added.
"If people enjoy eating spaghetti bolognese, then it is industry's responsibility to provide a solution that allows them to continue enjoying that meal without compromising." In other words, if the minced beef is swapped for a plant-based alternative, it still needs to look and taste like traditional bolognese.
Vreede pointed to The Vegetarian Butcher, a business that Unilever recently acquired, as a good example of a company which is helping flexitarians reduce their meat intake. It was founded by Jaap Korteweg, a ninth-generation farmer, who became vegetarian due to his love for animals but found he was missing meat – a lot. Following a three-year search for a substitute that would satisfy his cravings, Korteweg identified and developed innovative meat substitutes that successfully mimicked the meaty texture of the carnivorous diet.
What really makes Korteweg interesting, though, is the way in which he markets himself – as a butcher. A visit to The Vegetarian Butcher website will greet you with images of him donning a cleaver with his apron covered in carrot 'blood'. His audience isn't just those who have already converted but also the people who want to reduce their meat intake but need an extra bit of convincing.
Following the acquisition, Unilever saw an interesting opportunity to help place vegetarian dishes on the map. "People don't necessarily buy their first plant-based product in the supermarket; they're much more open to trying something served in a restaurant. A positive experience could then influence purchasing behaviour later down the line," Vreede reasoned.
Unilever teamed up with Burger King to create a plant-based patty (powered by The Vegetarian Butcher), known as the 'Rebel Whopper'. The burger is neither strictly vegetarian or vegan, despite being made from sustainable soy, because it is cooked using the same-style broiler as meat products, in order to create the signature flame-grilled flavour.
"For all of the important issues that Veganuary – and most vegans – are trying to address through their food choices it makes absolutely no difference whether the plant-based patty is cooked separately or on the same grill as the meat," explained Toni Vernelli, International Head of Communications and Marketing at Veganuary, commenting on the Rebel Whopper.
"What does make a big difference to animals and the planet is when meat lovers choose a plant-based menu option, enjoy it and then order it again. And that's exactly who Burger King's plant-based burger is aimed at: non-vegans who want to reduce their meat consumption for health or environmental reasons or are considering going vegan."
Making the same mistakes – biodiversity
As much as Vreede flies the flag for plant-based, he warns that we must be careful not to transition from over-producing and consuming meat to over-producing and eating certain crops.
Presently, 75 percent of what we eat comes from a mere 12 crops and five animal species, Vreede told New Food. Yet there are more than 20,000 known edible plant species worldwide.
Not only is this unvaried diet boring, but it isn't good for us or the planet's health. It makes getting essential vitamins and minerals more difficult, while continual production and consumption of the same foods poses a threat to food security.
Our monotonous diet is also linked to a decline in plant and animal diversity. A report from WWF found that wildlife populations have declined by 60 percent globally in less than 50 years. Our food system is mostly to blame for this loss of biodiversity – causing more damage than the transport or energy sectors.6
"There's a lot of soybean used at the moment in plant-based propositions because it's widely available; and from a structure aspect, it works well if you really want to create that meaty texture. The problem is, if we keep only using soy, we will not help biodiversity. We also cannot continue growing the amount of soy we need in a sustainable manner. We must start looking at other alternatives, such as pea."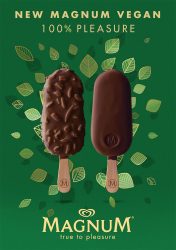 To help encourage food choices that limit our negative impact on the world, Unilever's Knorr brand and WWF-UK jointly published a list of 50 plant-based foods. These have been selected based on their nutritional value and relative impact on the environment.
From cactus to kale, parsley roots to pumpkin flowers, some have higher yields than similar crops, making them an attractive option for smallholder farmers. Meanwhile, several are tolerant of challenging weather and environmental conditions, meaning they could prove invaluable in the face of growing climate uncertainty.
Using these '50 future foods', Knorr chefs created a host of recipes to show consumers how to make tasty and easy-to-cook dishes.
Making change happen
"Everyone must play a role in making wiser food choices," Vreede advised. "The benefit Unilever has is that we are a large company with influence; 2.5 million people use our products ever day. Although sometimes being in the public eye means that when you do take steps, you face criticism from all the steps you have not yet taken!
"But we are making progress and sometimes the steps we're taking aren't as visible – but they are happening."
The biggest challenge currently facing the plant‑based sector is the expense; but like anything new, as soon as more players come into the market, prices will start to drop.
"I see plant-based ingredients becoming more dominant; I just hope that we start to see industry thinking about biodiversity more," Vreede concluded. 
References
www.who.int/news-room/fact-sheets/detail/obesity-and-overweight
www.actionagainsthunger.org/world-hunger-facts-statistics
http://www.fao.org/3/ar591e/ar591e.pdf
www.sustain.ucla.edu/our-initiatives/food-systems/the-case-for-plant-based/#:~:text=From%20a%20water%20perspective%2C%20using,to%20eat%20plant%2Dbased%20foods
https://environment-review.yale.edu/food-waste-its-about-what-you-choose-eat
www.unilever.com/news/news-and-features/Feature-article/2019/knorr-and-wwf-uk-introduce-50-future-foods.html
Biography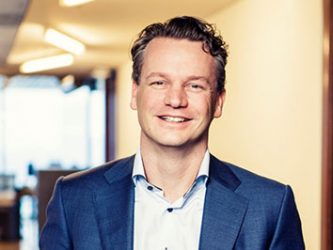 Robbert de Vreede is the Executive Vice President of Global Food at Unilever. Currently based in the Netherlands, Robbert has worked at Unilever for 20 years, across a variety of markets across Europe and Africa. He has held numerous positions, including Marketing Director, Home Care, Benelux; Vice President Marketing, Unilever Nigeria and Vice President Foods & Digital Transformation, Unilever Benelux. For this last role, as a board member, Robbert was responsible for leading the Benelux Foods business and driving the digital transformation agenda. Robbert and the team acquired The Vegetarian Butcher and redeveloped Knorr's product portfolio to stimulate vegetable intake in the Netherlands and offer vegetarian alternatives. Robbert is also a member of various boards, including the VPKT Supervisory Board, which aims to boost quality development so that the plastics chain becomes a full part of the circular economy, and the Afvalfonds Verpakkingen ('Packaging Waste Fund').