From scrum to yum: An interview with Charlie Simpson-Daniel on his move into food
New Food's Editor interviews former international rugby player, Charlie Simpson-Daniel, who, alongside his brother, has launched three food and drink ranges.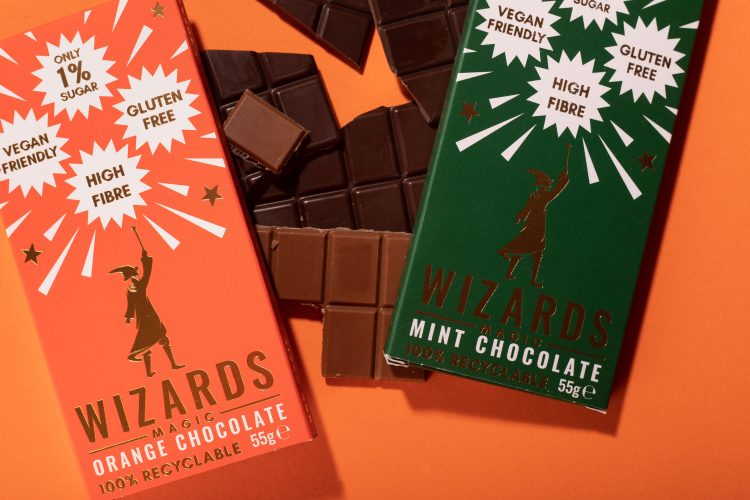 Former international rugby playing brothers Charlie Simpson-Daniel and James Simpson-Daniel have launched three start-up food and drink ranges simultaneously this Autumn. The three ranges are:
Here, New Food interviews Charlie Simpson-Daniel to find out more about the brands and why he's moved from the rugby pitch to the kitchen.  
Q: Did you always have a passion for food; it seems like quite a career change from rugby?
A: Despite what you may think, food and pro rugby have a lot of cross-over – the pro rugby diet is relatively strict and as a result, I have always had a passion for food. I wanted to create a set of brands that would enable people to eat healthily whilst enjoying what they are eating at the same time.
Q: What inspired your food businesses and why launch three?
A: The major thing that inspires me is a 'challenge' and that's exactly what the driving force behind the launch of these brands is. I wanted to enter a new, super competitive and difficult market area. and after researching, I realised there were so many of them! I had already succeeded with the launch of Kings Elite Snacks and knew the next challenge was to launch multiple brands at once.
Q: How did the process begin – explain the journey; finding the right suppliers, innovation, etc.?
A: It began with gathering the help of an awesome team around me. We took a step back and looked at the number of market spaces that we could expand into, identified specific categories and focused on these with the aim of becoming category captains.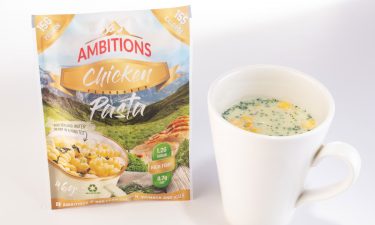 When looking for these gaps in the market, I knew it was going to be vital to secure the major retail listings, and to do so we had to provide something that was infinitely better than current products. Of course, finding the right suppliers is an essential part of the journey and we have worked with our share of terrible and great suppliers.
For me, I love the fast-paced and dynamic nature of working in small companies and want to use our drive as a springboard to work with other small organisations and take them on our journey with us.
Q: Protein and CBD seem to be your core focus – why?
A: I want to enjoy my food whilst maintaining a healthy diet; we believe protein is fundamental to health. The mainstream understanding of protein and its benefits as being critical for muscle development is really very poor – for example, protein is not even part of Government school discussions and it really should be because there can be a whole host of health problems that low protein levels can lead to, such as weight increase due to overeating.
With regards to CBD, we anticipate – and can already observe – that this will be one of the next global trends. The rugby community swears by natural products that help to alleviate aches and pains, and we wanted to bring a delicious, natural food product to the market that is not just a supplement.
Q: What was the biggest challenge you faced?
A: I don't think that conventional education prepares you for running a small company, which is a great shame. After spending 16 years in school, I had to think on my feet and teach myself how to run a business.
The initial business journey has been a bit of a baptism of fire, and coupled with limited finances and access to the right guidance, the biggest challenge I have faced so far. You just have to be prepared for every outcome, as it can sometimes seem as if there is a trip hazard waiting around every corner.
Q: Alcoholic CBD-infused drinks are becoming increasingly popular – why choose cider?
A: For starters, our cider is non-alcohol and so with the combination of our CBD infusion, we offer something new to the market and we wanted to break down the preconception that non-alcoholic drinks don't taste good – because they do!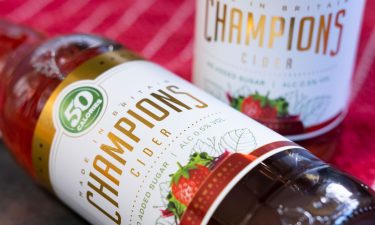 When creating our range of cider we wanted to add all the benefits of CBD, whilst providing a drink that tastes awesome without unnecessary alcohol (0.5 percent), calories and sugar – why would you want to drink something else?
Q: What was your process behind the different flavour combinations?
A: When creating new flavour combinations, I simply trust my taste buds and make flavours based on myself and my team's own palettes. We originally had 15 different flavour options and by a battle of the taste buds, narrowed these down.  
Q: How do you differentiate yourself in a competitive market?
A: It can be hard to cut through the noise, but we do so by making sure to add value to everything we can in the sector. We focus on doing things differently and trying to innovate product offerings to provide our customers something that doesn't yet exist – Elon Musk's mantra of innovation continuous development is at the forefront of what we do and strive for.
Q: The European Union has paused its novel food status, suggesting CBD should be classed as a narcotic whilst the UK proceeds with its investigations – how will this affect you? 
A: As a business, we work with CBD specialists who provide guidance on exactly what we can and cannot do. Yes, totally correct, the EU has paused its novel food status but that doesn't affect us – the world's biggest economy, the USA, uses CBD (naturally) and it genuinely helps millions of people. I believe when it comes to health, people are tuned in and smart enough to see the benefits that CBD can bring and as a result don't feel threatened by political stances.
Q: What does the future hold for you within the food market?
A: The future is an exciting space to think about and we hope to do things that have never been done before. A question that I am currently thinking about is: 'What foundations can we build to pivot the whole industry?' and when considering about this, I keep coming back to wanting to create things that the world has never seen before.
Related topics
Related organisations
Related people