Article: Have you booked for Food Integrity 2020?
As the food and beverage industry is confronted with widespread change that has revealed new challenges and the need for urgent improvement, it is imperative that we look for ways to create a safer, more trustworthy supply chain.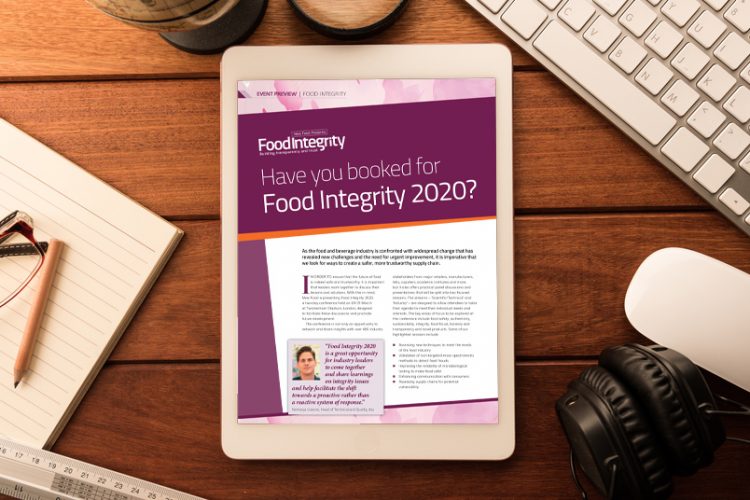 In order to ensure that the future of food is indeed safe and trustworthy, it is important that leaders work together to discuss their lessons and solutions. With this in mind, New Food is presenting Food Integrity 2020, a two-day conference held on 18-19 March at Twickenham Stadium, London, designed to facilitate these discussions and promote future development.
Issue
Related organisations