Coca-Cola Sweden to make all plastic bottles from 100% recycled material
The move to 100 percent recycled plastics for PET bottles includes the brands Coca-Cola, Fanta, Sprite as well as Bonaqua, comprising 40 different variants.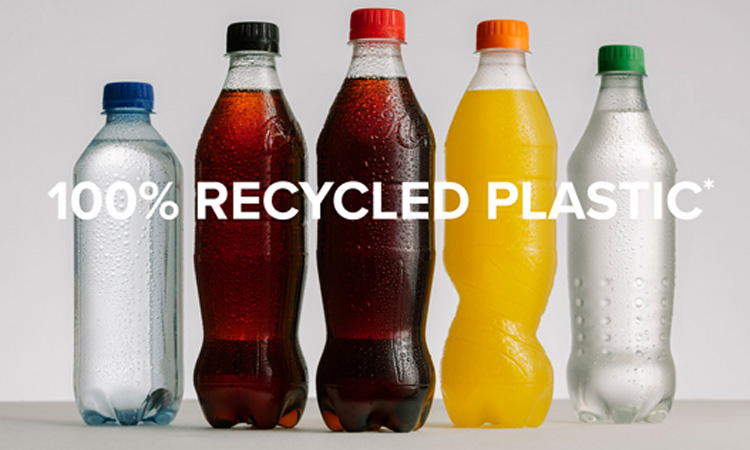 Coca-Cola Sweden has announced that, from 2020, it will make all of its plastic bottles from 100 percent recycled material, allegedly becoming the first country worldwide to do so. The transition will begin in the first quarter of 2020 and includes all plastic (PET) packaging made at Coca-Cola's bottling plant in Jordbro.
By switching to 100 percent recycled material in its bottles, Coca-Cola will reportedly eliminate the use of 3,500 tonnes of virgin plastic each year in Sweden. This will also result in an annual reduction in CO2 emissions of 25 percent over pre-transition levels, when the portfolio comprised approximately 40 percent recovered PET.
Coca-Cola Sweden has said it wants to lead the development of a circular economy where all packages are collected so that they can be used again. "We are taking a big step as we become the first market in the world to move to 100 percent recycled plastic for the full PET portfolio that we bottle locally here in Jordbro", said Sofie Eliasson Morsink, General Manager for Coca-Cola European Partners Sverige.
Coca-Cola has set out global goals to work towards a world without packaging waste, which include the goal to recover a bottle or can for everyone that they sell by 2030, and local markets are encouraged to go further and faster wherever they can. In collaboration with local and national partners, as well as through its brand communications, Coca-Cola Sweden has said it wants to encourage all consumers to return all packaging so none of them end up as litter.
Related topics
Related organisations
Related people