Action on Sugar urges food vendors to stop hiding nutrition information
Excessive sugar and calorie content of 'out of home' waffles, pancakes, pretzels and crepes are not labelled sufficiently when compared to similar products in supermarkets, a survey by Action on Sugar reveals.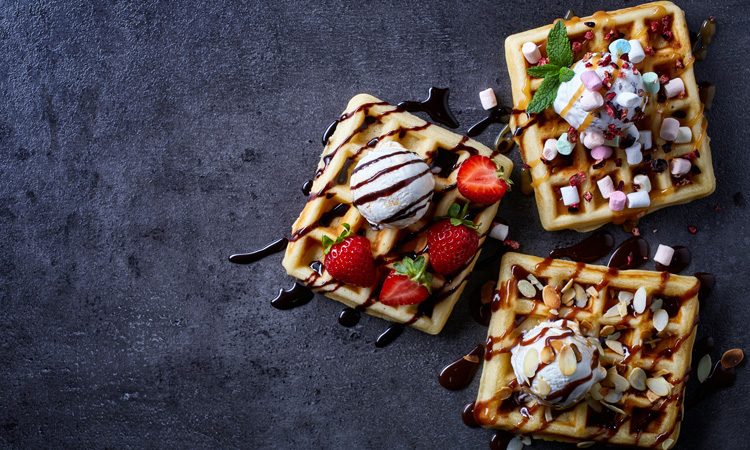 Although waffles, pancakes, pretzels and crepes are included in the Morning Goods category, Action on Sugar has revealed they all lack details of sugar and calorie content on their labelling.
Morning Goods is part of the 2016 Public Health England sugar reduction strategy that hopes to, by 2020, reduce overall sugar content in products by 20 percent.
Action on Sugar is now calling for the Government to enforce mandatory colour-coded nutrition and calorie labelling on menus in restaurants and street vendors, as well as online, with a goal to help meet the 2020 target.
The survey conducted included 191 products from food-vending establishments. The products consisted of 94 crepes, 12 pancakes, 16 pretzels and 69 waffles (with toppings). Of these, only 70 products provided full nutritional information in store or online.
Some chains such as Creams, Kaspa's Desserts, The Breakfast Club, Snowflakes Gelato, Wafflemeister, Auntie Anne's and Mr. pretzels provide no nutritional information on their menus whatsoever, according to the report. Action on Sugar commissioned testing of 35 samples from these chains and discovered excessive rates of sugar, salt and calories.
Other chains such as Harvester, McDonald's and Marks & Spencer's Café do include nutritional information on their website, but not all provide this on their in-store menus, the report highlighted.
To provide a comparison, Action on Sugar conducted a survey of the same products (crepes, waffles, pancakes and pretzels) in supermarkets. The survey included 84 products: seven crepes, four pretzels, 22 waffles and 51 pancakes.
The research revealed that the products contained far less calories, sugar and salt. Action on Sugar pointed out that this proves reformulation of these products is possible. The waffle found in the supermarket with the most calories was said to include less than a quarter of the calories of the highest waffle sold out of home.
Registered Nutritionist Dr Kawther Hashem, Campaign Lead at Action on Sugar based at Queen Mary University of London, said: "It is absurd that supermarkets are forced to be as transparent as possible about what they put in their products, from allergens to calories, but when eating out we often have no idea what is in our food and drink. If companies continue to hide their nutrition information, there is little hope for consumers to find the healthier options. The Health Minister, Matt Hancock MP, needs to act now to resolve this unfair situation."
Related topics
Related organisations
Related people