Bee Vectoring Technologies receives approval
Bee Vectoring Technologies announces approval of its first active ingredient to be used on commercial crops.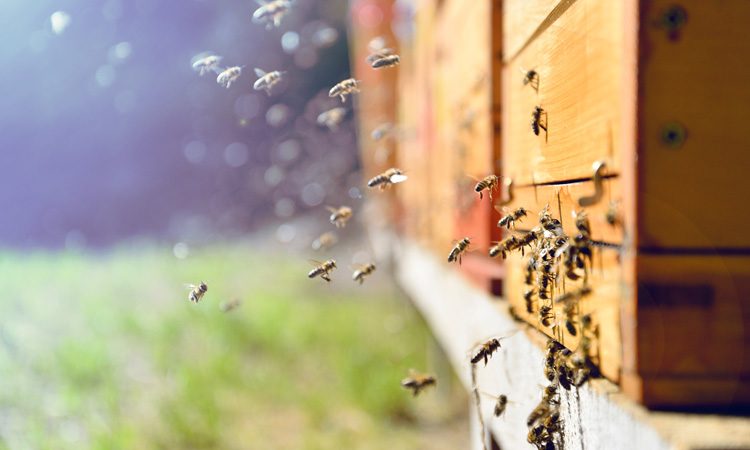 Bee Vectoring Technologies International (BVT) has announced that the US Environmental Protection Agency (EPA) has approved Clonostachys rosea CR-7 (CR-7), a broad-spectrum agent against several phytopathogens, for use as a fungicide on commercial crops.
CR-7 is the first registered active ingredient for the Canadian-based company and the first active ingredient approved by the EPA for application via bees, known as "bee vectoring." The process sees the active ingredient combined with the natural pollination of commercially reared bees that provides season-long and safe biological control. 
Sold under the brand name VECTORITE with CR-7, the product is labelled for numerous high-value crops including strawberries, blueberries, sunflowers and almonds. 
The registration permits BVT to make positive crop protection claims when selling VECTORITE with CR-7.  
"Not only is this a critical milestone for BVT in terms of the commencement of scalable commercialisation and revenue, but it represents a ground-breaking shift in how plant care products can be applied," said Ashish Malik, CEO of BVT. 
"By using commercially reared bees to deliver biological products, growers can protect crops, increase crop yields and enhance their sustainable growing practices by reducing the use of chemicals and other costly and increasingly scarce resources including water, fuel and labour."
BVT is pursuing regulatory approval from other key countries and, because the EPA serves as an affirmative model for regulatory agencies outside the US, these review processes should move quickly.  
In order to establish the high levels of safety required to bring a new crop protection product to market, it would usually cost more than US $280 million, says Michael Collinson, Chairman of the Board of Directors for BVT. The team, he claims, has accomplished this at a fraction of the price.
"This registration is a valuable and substantial asset for BVT and brings considerable credibility within the industry." he continues.
The EPA's registration makes VECTORITE with CR-7 available immediately for sale as a registered fungicide for use on the labelled crops.
Related topics
Related people