Britain's first commercial crop of chickpeas is being harvested
Across four farms, farmers in Norfolk will have harvested 20 tonnes of Britain's first commercial crop of chickpeas after ideal warm temperatures led to suitable growing conditions.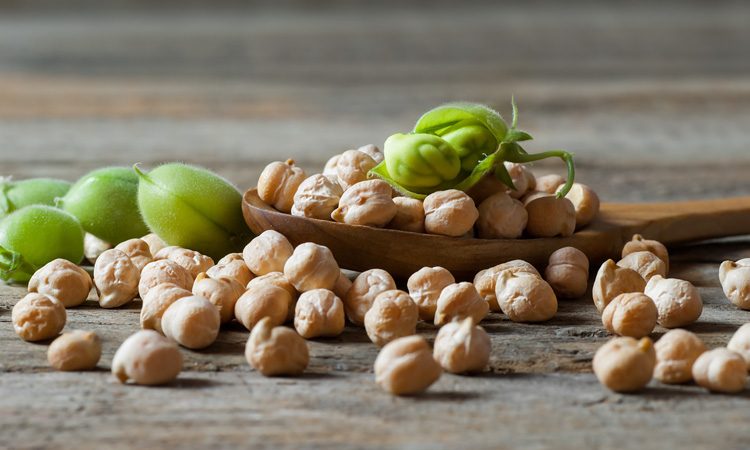 The first field-scale crop of UK chickpeas has been harvested by Norfolk farmer, Henry Raker. 
Hodmedod's, an independent business specialising in pulse and grain is now working to get them cleaned and packaged, with the chickpeas expected to be on sale later this month. 
The wholesaler works to reintroduce lesser-known foods to Britain's changing agricultural landscape. This latest development follows the company's previous launch of Britain's first commercial crop of lentils, introduced two years ago, and the first UK-grown chia seeds, introduced last year. 
With two categories of chickpeas being harvested – kabuli and desi – the harvest will have two primary uses. The kabuli chickpea harvest will eventually be dried and packaged and sold whole or as chickpea flour, and the desi category are commonly split and sold as gram flour or chana dal. 
Hodmedod co-founder, Josiah Meldrum, said the process has taken approximately five years and the crop has exceeded expectations this year.
Josiah detailed that the commodity crop is not usually grown in Britain as they are produced cheaply elsewhere, principally India, which in 2017 produced 67 percent of the global total. However, Britain has seen good weather conditions this year, making it "almost perfect for chickpeas". As global temperatures are slowly increasing, East Anglia – and regions such as Kent and the South Coast – are becoming more reliable.
"We're working directly with farmers to manage diverse crop rotations and to deliver food that's better for the soil, the environment, and our health," added Josiah. He also added that there are three other farmers growing for the company and he knows of one other British company investigation UK production. 
While Hodmedod's is seen to encourage experimental farming, it realises that crops still must compete commercially. Josiah has admitted the chickpeas will be more expensive than imports, as is the case with a number of artisan goods, but if farmers are confident, he suggests more may be grown next year and prices will most likely decrease.
And, with the rise of healthy eating and drinking in the UK and a push for local produce – particularly in the light of Brexit – perhaps UK-grown chickpeas will become a thriving market? We'll just have to wait and see.