British Coffee Association appoints Thomas Blackwall as new Chair
Thomas Blackwall has been appointed to drive new initiatives and sustainability at The British Coffee Association.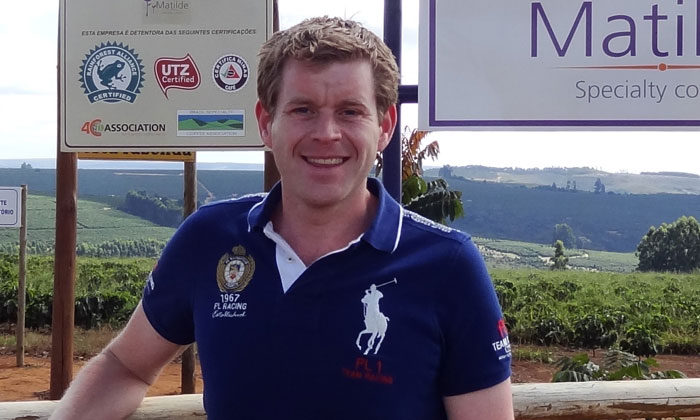 The British Coffee Association (BCA), has appointed Thomas Blackwall from Finlays as Chair of the association to help continue its sustainability mission. He will also help drive new initiatives for members and expand the association to represent the growing breadth of UK coffee, which contributes £17.7 billion each year to the UK economy.
Blackwall is the Global Head of Coffee at Finlays, where he has worked for over 13 years, supervising green coffee procurement, product development and driving the sustainable sourcing agenda across Finlays' global network. 
"I am hugely honoured to take up this leadership position for the UK coffee industry and BCA," said Blackwall. "The BCA is the voice of our industry actively promoting and defending all tiers of the coffee sector responsibly across all of the key issues facing us. The association has made huge strides in fostering a collaborative environment for the industry on sustainability and technical issues and I look forward to continuing and furthering that important work whilst driving us forward into new strategic areas to grow the association."
The BCA has taken a stance on calling on the government to take a 'no deal' Brexit agreement off the table and provide greater certainty for UK businesses. As Chair of the association, Blackwall will support the industry through the next phase of Brexit negotiations, including trade, imposition of tariffs, and labour movement. 
"I am also passionate about bringing more of the young, dynamic, and innovative businesses into the association as many of these companies represent the future of coffee and collaboration with them is paramount," Blackwall continued.
Blackwall will replace Ian Bryson, also from Finlays, as Chair, following two years in the role.
Related organisations
Related people