Frozen bakery additives market set to grow by almost a billion dollars
The frozen bakery additives market is set to grow from its current market value of more than US$ 1.5 billion to over US$ 2.30 billion by 2025.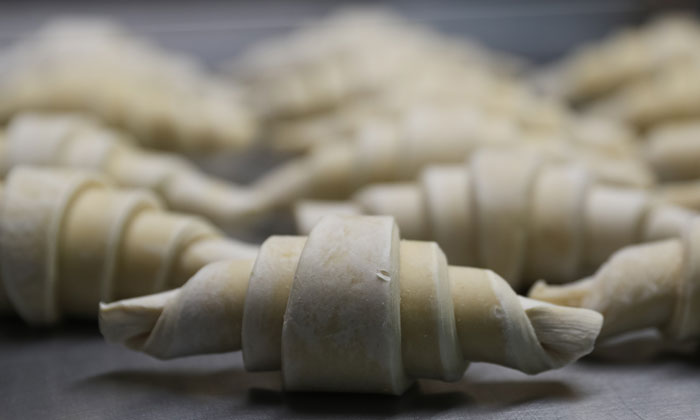 This is due to shifting consumer preference towards gluten-free, low calories and less carbohydrates, according to a new research report by Global Market Insights.
These products enhance structural composition along with increasing elasticity, aroma, flavours and taste which may propel product demand by 2025. The products within this market, including oxidising agents and emulsifiers, are utilised for maintaining food stability and reducing rancidity and oxidation without compromising on flavour, texture and aroma. Preservatives used in baked products restricts fungal and pathogenic growth, thus ensuring high-quality food manufacturing.
Other products such as ascorbic and sorbic acids are used in dough, donuts and pastry manufacturing owing to its property of fat and calorie reduction. Growing health awareness among consumers is likely to propel product demand due to its healthy and nutritional contents.
Furthermore, the global market size from enzymes may surpass US$ 600 million by the end 2025. Utilisation of enzymes in gluten-free manufacturing of bakery products including pizza crust and dough owing to its characteristics of shelf life extension may propel market size in the report's forecast timeframe.
The global frozen bakery additives market size from emulsifiers is poised to witness gain at 6.5% by the end of 2025. Emulsifiers help to decrease oxidative stress by reducing liquid-liquid interaction favouring it for lipid reduction. It also acts as a viscosity modifier which helps in avoiding clump formation of dough.
Further sectors favouring frozen bakery additive market growth
The German market size from oxidising agents is likely to surpass US$ 8 million in the foreseeable timeline – these agents maintain softness and elasticity of dough and enhance gluten reformation by maintaining water flow (thus easing kneading process) and may aid in promoting market growth.
The Chinese frozen bakery additives market size from frozen biscuits and cakes application may also witness gains of up to 3% by 2025. Increasing health consciousness among people has developed a demand for healthier cookies and biscuits. Growing focus on manufacturing cookies and biscuits with reduced sugar content to decrease carbohydrate levels along with fat reduction may also propel the demand for natural flavors and enhancers.