Tougher food labelling law proposed to prevent allergy deaths
The UK government has proposed changes to the current system, meaning that all prepackaged food should be fully labelled with all ingredients.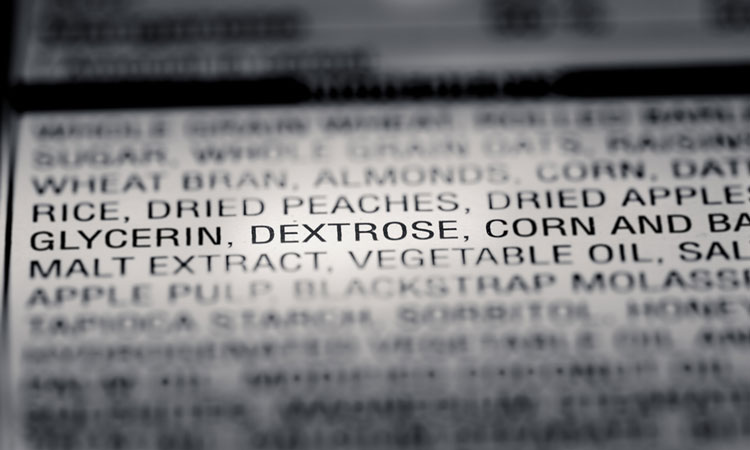 A new proposal has been set by the UK government to make food labelling laws stricter to protect the millions affected by allergies across the country.
This follows the death of teenager Natasha Ednan-Laperouse, who died after eating a baguette bought at Pret A Manger. Her parents are now calling for 'Natasha's Law', making all prepackaged foods have clear labels showing all ingredients.
The law currently states that companies do not have to label food prepared on the premises where it is sold, which many companies have taken advantage of. 
Under proposed reforms, food outlets could be required to follow the new rules – making sure all ingredients are clearly labelled on the packaging.
Recent research, commissioned by Spoon Guru, has found that a staggering 55 percent of UK consumers have unintentionally consumed food restricted from their diet, with the number one reason being that over two thirds (70 percent) of respondents have been served the wrong food as an error by the waiting staff in bars and restaurants. Meanwhile, 42 percent listed poor food labelling as the second most common reason for purchasing incorrect products.
While grocery shopping is a simple task for most, almost 16% of those surveyed find it daunting. The data found Brits over 60, who have some form of exclusion diet, struggle the most (23 percent) when shopping for foods online or at supermarkets. The research revealed those looking to remove Palm Oil have the greatest challenge when it comes to food discovery, with 22 percent finding it challenging to match products to their preferences.
Michael Gove, the Environment Secretary said he wanted to ensure that food labels were clear and that rules were consistent for businesses.
"Natasha's parents have suffered a terrible loss, and I want to pay tribute to Nadim and Tanya for their inspirational work to deliver Natasha's law.
"We want to ensure that labels are clearer and that the rules for businesses are more consistent – so that allergy sufferers in this country can have confidence in the safety of their food.
"Many businesses are already bringing changes on board independently, and in the meantime they should continue doing all they can to give consumers the information they need."
Related topics
Related organisations
Related people